Total Security Suites combines the best of system utilities like PC Optimization and Data Backup, with Full security protection including anti-virus, anti-spyware, firewall, spam filter and even data encryption in some cases.
PCTechGuide.com has created an un-biased review of the leading Total Security products on the market. Be sure to rate and comment on any of the products you have used in the past to help out other readers.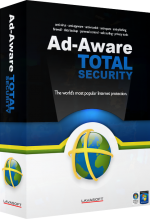 PROS: The file shredder worked, albiet very slowly.
CONS: Just about everything with Ad-Aware Total Security didn't do as advertised. Having tested it on three different systems (more than the recommended system specs were met) with nearly the same results, I wouldn't be surprised if this was the norm for Total Security.
OVERVIEW: Lavasoft Ad-Aware Total Security is an all-in-one security suite designed to detect malware, protect your private data, allow parental control over internet content, and secure deletion of files. Due to countless performance issues that often left the systems they were tested on nearly inoperable, incredibly long scantimes, and several bizzare false positives from the virus engines, I wouldn't recommend Ad-Aware Total Security as a commercial security solution.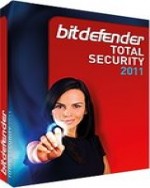 PROS: All products are combined into one for PC security,plus systems tools for PC performance.
CONS: Since the program scans your computer system before it fully downloads to make sure there is no viruses or malware, it takes awhile to completely download.
OVERVIEW: Bitdefender Total Security provides: internet security with antivirus, firewall, spam protection, data backup, data encryption and a file shredder. It really is an all-in-one package that will keep your mind at ease while you are on your computer.
Sync Software Reviews | Anti-Virus Reviews | Data Backup Software | Driver Software | Data Encryption | Data Transfer Software | Language Software | PST Repair Software | Registry Cleaners | PC System Utilities | Internet Security | Total Security | Password Manager | Data Recovery