Password Manager applications give you peace of mind. It isn't safe to use the same passwords over and over, but people tend to, because they are worried about forgetting them. With a password manager, you don't have to worry about remembering all of them. You just plug them in and the application will put them in for you. Then you only have one master password and you won't have to worry about all those other passwords written on little sheets hiding everywhere throughout your house.
PCTechGuide.com has created an un-biased review of the leading Password Manager products available. Be sure to rate and comment on any of the products you have used in the past to help out other readers.
Kaspersky Password Manager Review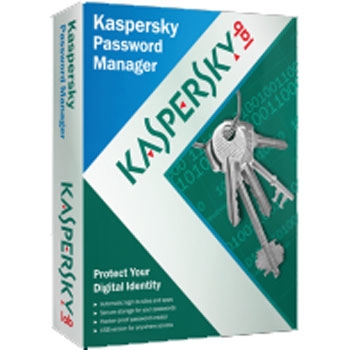 PROS: Kasperskys Password Manager saves all your computer passwords into one database.
CONS: You will still have to know your other passwords if you use computers other than your own.
OVERVIEW: This is a computer utility to assist with organizing and protecting all your passwords in one location. It is really nice to have, especially if you have several accounts. All your passwords: email, banking and any other online passwords you need will be stored here for ease of use.
Kaspersky Password Manager Review
Sync Software Reviews | Anti-Virus Reviews | Data Backup Software | Driver Software | Data Encryption | Data Transfer Software | Language Software | PST Repair Software | Registry Cleaners | PC System Utilities | Internet Security | Total Security | Password Manager | Data Recovery