Information and reviews on file transfer and PC synchronization software.
It's been a while since this section has been fully updated so I wanted to take a few minutes and information you about what I personally use currently.
Below we do have a review on SugarSync.  I love this software program and use it all the time for my team to share and sync files across multiple devices.  The down side with this is you have to have it installed on every system you want to sync.  While you can get online access it's a bit of a pain to manage all the users in the manner.
If you are looking for an online solution I would recommend Google's Drive.  There are expanded storage options you can purchase but for many the default space on Google Drive is plenty.  You do need internet access but quickly managing the files and permissions is very easy. If you are already using Goolge Apps for your e-mail or Google Docs then this is a very logical choice for you.

PROS: Switch & Sync is one of the easiest products to use in the synchronization area.
CONS: Wireless users will not be able to use this product.
OVERVIEW: Switch & Sync is a very basic software program; it does no more than synchronize and transfer data from a pc to mac, or vice versa.
» Read Full Switch & Sync Review
---

PROS: SugarSync is very easy to use and install.
CONS: Not all phones will be able to download SugarSync at this time.
OVERVIEW: SugarSync is by far the most sophisticated of all synchronization programs. Covering PC, Macintosh and mobile phone users, the company has presented a full range of data protection for the kaleidoscope of computer users.
» Read Full SugarSync Review
---

PROS: GoodSync is very easy to use and install.
CONS: The mobile device list for GoodSync has been found as lacking, as many phones do not use the Windows Mobile operating system.
OVERVIEW: GoodSync's varied options give the purchaser many ways to perform data transfer and synchronization and backup. Menus are easy to comprehend, intuitive, and are presented in a straight forward fashion. The software's sync process is quite quick. Business users will find the software very suitable for networked devices, providing the transfer of ACLS, SFTP and WebDav support.
» Read Full GoodSync Review
---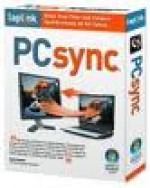 PROS: As the long time runner in the data transfer market, LapLink's PCsync still offers a good product. Business users will find the software suitable in office environments. Home users with limited computer knowledge may find the product a bit more technical than other packages.
CONS: With the large number of mobile users in the market and the growing 4G wireless service with large data transfer speeds standards, PCsynch would need to offer smart phone users the same solid data protection and synchronization provided to their PC customers. Who doesn't own a phone these days?
OVERVIEW: For the price tag of 39.99 Laplink PCSync does what it says it does. Overall this is a decent product and one that can be recommended out by pctechguide.com.
» Read Full PCsync Review Review
Sync Software Reviews | Anti-Virus Reviews | Data Backup Software | Driver Software | Data Encryption | Data Transfer Software | Language Software | PST Repair Software | Registry Cleaners | PC System Utilities | Internet Security | Total Security | Password Manager | Data Recovery