Driver software is what makes your hardware play nice with your computer. Having an outdated driver or wrong driver installed can cause all kinds of issues. Learn what is included in the best major geek software programs and discover what options you have when it comes to backing up your drivers.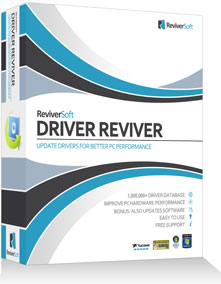 Driver Reviver is a very easy to use Drivers update program. It is capable of updating outdated drivers on your computer as well as missing drivers.
PROS: Super easy to user. Minimal knowledge is needed to work the program. Many great default setting like system restore, backup of old drivers before install of new drivers.
CONS: None. If I was picky I would ask for a list of updated drivers on the system instead of just showing me the outdated and missing drivers.
OVERVIEW: Two thumbs up here. I rate the product a 10 for 10 for what it is. It's basic and simple. Works very well.. PCTechGuide.com gives Driver Reviver our Editors Choice Gold Award. Read Full Review Here
---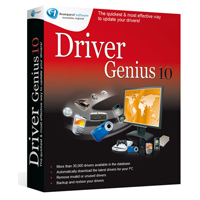 Driver Genius Pro is a simple to use driver program. In this review we cover the core features of the product.
PROS: Very easy to use and install.
CONS: This product does occasionally detect a false out-of-date driver, but not nearly as often as other driver software.
OVERVIEW: Driver Genius was designed with all users in mind, regardless of their experience with computer hardware and software. It has a lot of options, but they are user friendly and you can make all the choices yourself. Read Full Review Here
---
Driver Detective is one of the oldest and most trusted Driver programs on the market. It is sold in most retail stores as well as online. It works to find out dated and missing drivers as well as giving you an option to backup your drivers.
PROS: Driver Detective is very easy to use. It has a quick installation process.
CONS: Some of the devices that our expert had installed were not detected as being up-to-date, but his computer is a custom build and not a stock computer.
OVERVIEW: Driver Detective has a user friendly interface, quick scan times, and no noticeable impact on system performance. You will be able to install it in no time, and be up and running with it in a flash. Read Full Review Here
---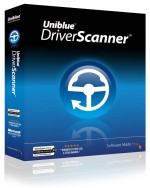 DriverScanner offers the features you would expect in a driver program. If considering this product I would recommend the upgrade to the power pack that includes a registry cleaner as well.
PROS: No false positives in our testings of Driver Scanner and was able to locate all out dated and missing drivers on our test system. Uniblue has a definite winner with Driver Scanner
CONS: At this time we have not had any negative experiences with Driver Scanner.
OVERVIEW: If you are in the market for a Driver program to update and find any missing driver than Uniblue Driver Scanner 2011 is a great product to consider. The product is rated 10 out of 10 by PCTechGuide.com and has earned our Editors Choice Gold Award.
---
Sync Software Reviews | Anti-Virus Reviews | Data Backup Software | Driver Software | Data Encryption | Data Transfer Software | Language Software | PST Repair Software | Registry Cleaners | PC System Utilities | Internet Security | Total Security | Password Manager | Data Recovery