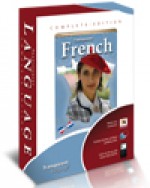 PROS: French language lessons from beginner to advanced conversations.
CONS: Immature video and graphics quality.
OVERVIEW: Learning French can be fun with Transparent Language.Language instruction from beginners with vocabulary, grammar and interactive learning, will soon have you learning more than you ever thought possible! This program advances as you do, and helps you keep up to date with what you've already learned.
Sync Software Reviews | Anti-Virus Reviews | Data Backup Software | Driver Software | Data Encryption | Data Transfer Software | Language Software | PST Repair Software | Registry Cleaners | PC System Utilities | Internet Security | Total Security | Password Manager | Data Recovery