With previous versions of Windows, tracking down system patches and updated drivers was difficult. However, Microsoft streamlined the process in Windows 98 by including Windows Update on the Start menu, effectively providing an online extension of Windows designed to help maintain your computer at an optimum level of serviceability.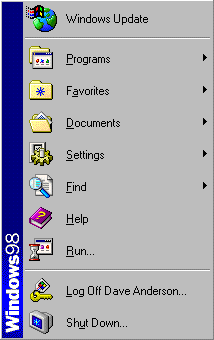 Central to Windows Update is a product Updates catalogue that includes individual bug fixes, service packs, newly available Windows features and updated system files and device drivers. These enhancements will be recommended to you based on what is needed for your specific computer.
Assuming you have Internet access it's wise to use Windows Update to update your installation of Windows 98SE without delay. From the Start button, select Windows Update.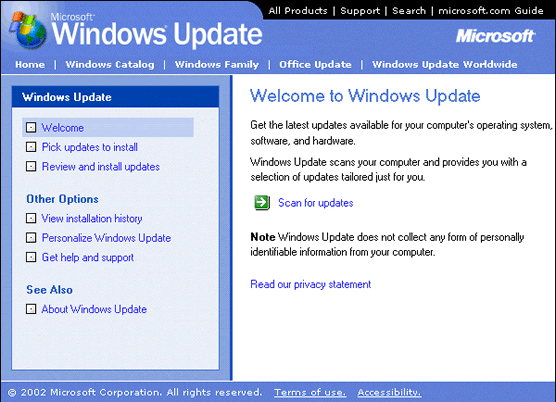 Click the Scan for updates button, and the Update Wizard will scan your Windows 98SE installation and display any updates that are available from Microsoft.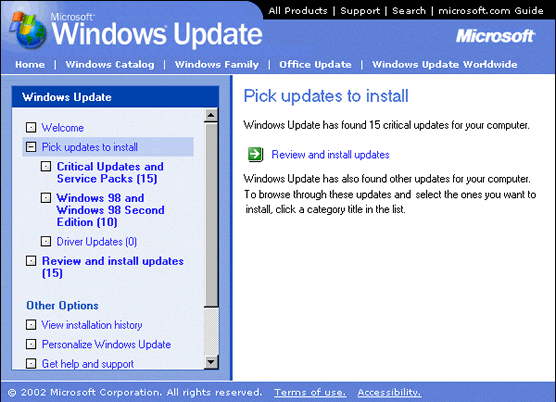 After a clean reinstall of Windows 98 and Windows 98SE, there will be a large number of updates identified. Updates in the Critical Updates and Service Packs should be installed as soon as possible, since many of these will be concerned with addressing security issues that have been identified since the Windows 98SE Updates were released.
Click on the appropriate category title to browse the other identified updates.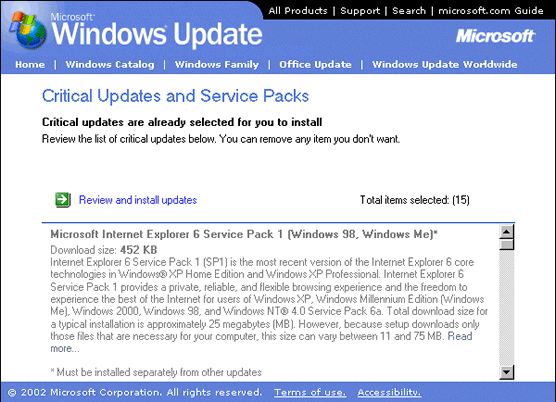 Click the Add button to select the updates you wish to install. Don't try to install too many updates at a time. Each update indicates its size and estimated download time, enabling you to organise them into sensibly-sized groupings.