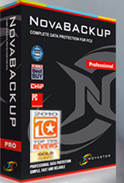 PROS: Nova Backup is a powerful tool that is also very easy to use.
CONS: It's a bit complicated for the standard non savvy computer user. With that said they have great support videos under the help section so plan on using them if you are not computer savvy.
OVERVIEW: Nova Backup is a data backup software that keeps a copy of your programs and operating system files in case of a crash or virus. This is something most people don't think about until it has already happened to them. Nova allows for a wide variety or automatic backup options and has many advanced features that allows you to backup files to a local or network drive. You can also select an online data backup option for an additional charge. This program takes care of local end users and business user needs. This program is comparable to Acronis True Image.
Nova Backup Video Review
Nova Backup Software Review
Company: Novastor
Version: 17 but valid for novabackup professional 13, novabackup professional 14 -15 and 16.
Operating Systems: Windows XP SP3 (32 Bit), Windows Vista SP2 (32/64 Bit), Windows 7 , Windows 8 and 10
Price: $49.95
What It Does
Keeps a copy of your computer's files in case you need to recover them in the event of a crash or virus.
Product Details
Nova's Backup's simple user interface,can be executed manually or via a wizard.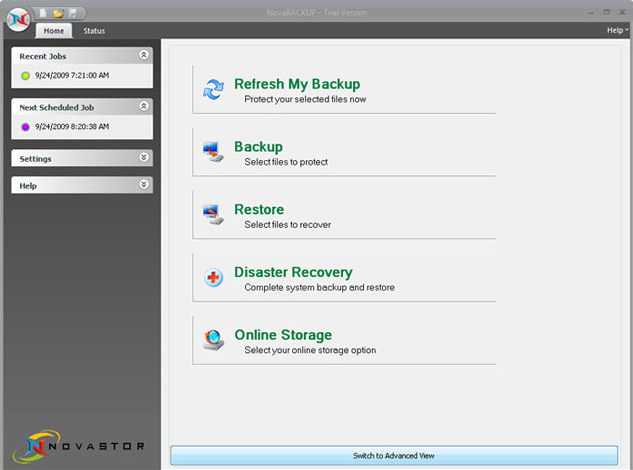 The Windows tree structure is displayed where any file or folder can be selected for backup.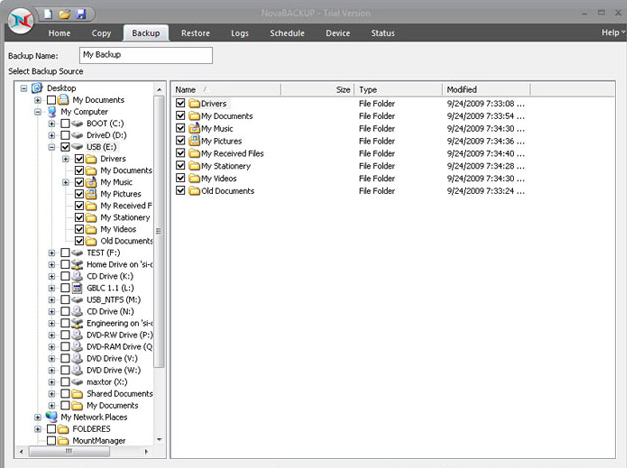 The Advanced view segments files into different program types(Documents, Music, Pictures, Email(Outlook only), and this layout will help users to choose what to backup, without having to know file names or locations. From this view you can also choose the backup or restore wizard, start the Online Storage feature or execute the Disaster Recovery function.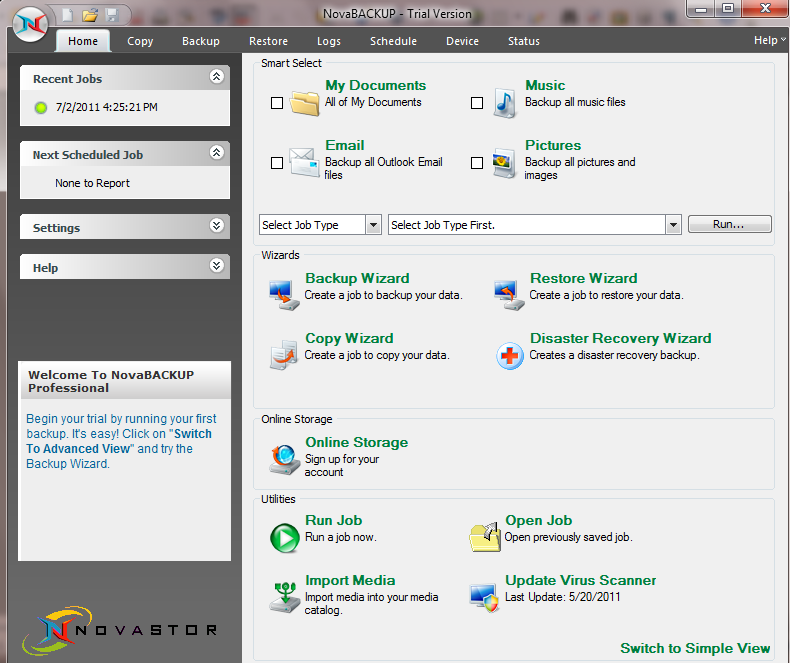 NovaBACKUP offers a simple virus scanner, and configuration is either off or on.
Backups can be scheduled one time, minute, hourly, daily, weekly or monthly and authentication(user name and password) may be set in order to run the backup.
Security
Windows uses ACL(Access Control List) to determine who can access, view or control(delete, move, etc) a file. When a Restore or backup copy is made, these restrictions can be altered, and NovaBACKUP will allow them to be set as the original file.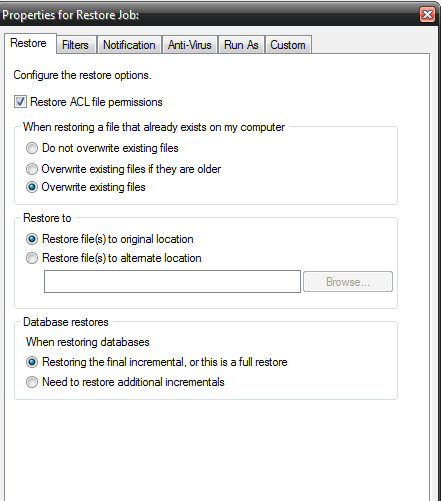 The Restore process is executed by selecting the backup file and directing it to it destination.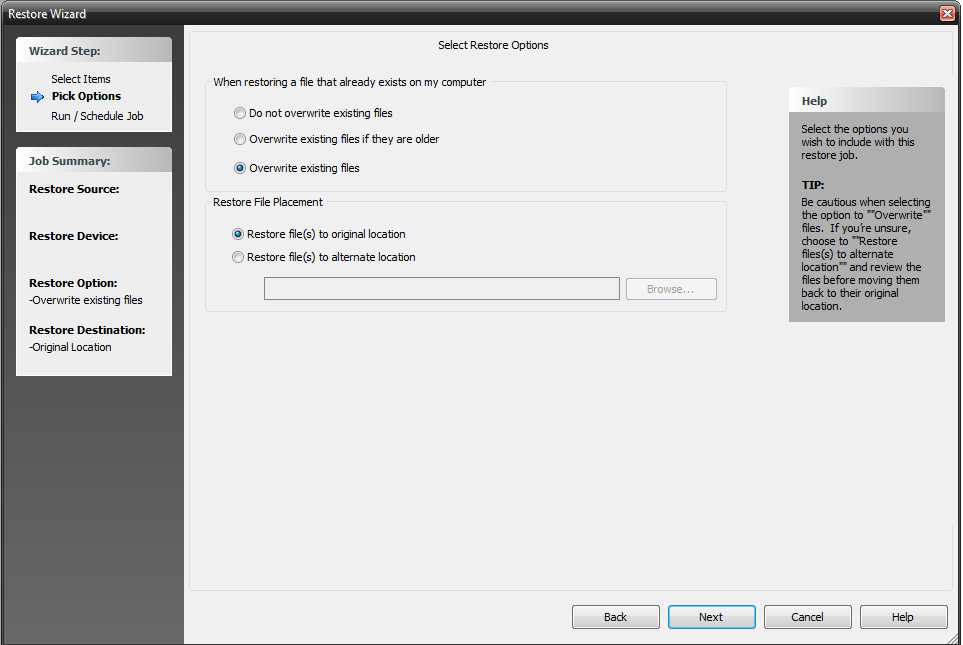 Installation
Nova Backup is very easy to install.
Knowledge Level
Novice = 3 Intermediate = 2 Expert = 1
Technical Support
Email support is free during the trial period and the first 30 days of ownership. Online web based help(support ticket), and previously recorded webinars.
License Model
$49.99 covers installation on up to three computers.
$99.00 covers 3 computers
$149.99 covers 5 computers
Conclusion
This product is easy to use and has a non-confusing menu structure. It's a very useful utility and a must have for backup restore and disaster recovery. PCTechGuide gives this product very high marks and it's suitable for not only home users but also business users.
You may also be interested in the Acronis True Image review at /data-backup-software/acronis-true-image-home-review