The Disk Cleanup tool helps you free up space on your hard disk by searching your disk for files that you can safely delete. You can choose to delete some or all of:
temporary Internet files
downloaded program files, such as ActiveX controls and Java applets
the Recycle Bin
temporary Windows files
optional Windows components that you are not using
installed programs that you no longer use.
The following provides step-by-step instructions on how to use the Disk Cleanup tool under Windows XP.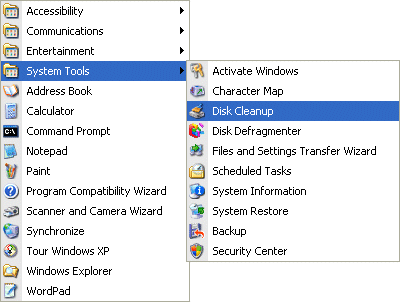 Launch Disk Cleanup via Start > All Programs > Accessories > System Tools.
A dialogue window will appear enabling you to select the drive you want to clean up.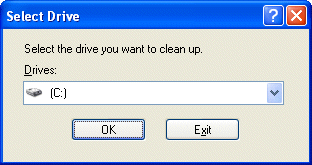 Select the required drive and click OK.
The specified drive is examined…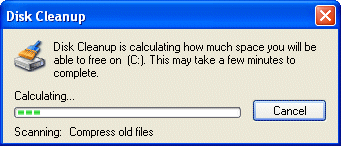 … and the amount of space you can potentially free up calculated.
The results, showing the amount of space that can be recovered by deleting different areas and files, are then displayed on the Disk Cleanup tab.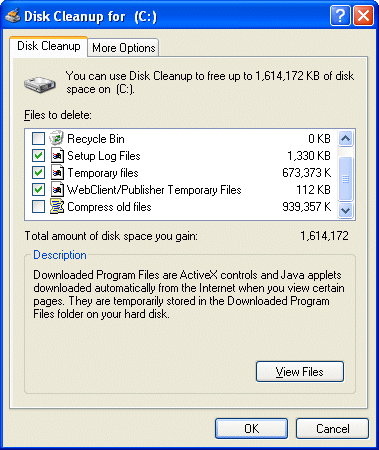 One of the options that isn't checked by default is Compress old files. Checking this will result in files that haven't been used for a while being archived. With this item selected in the list, click Options …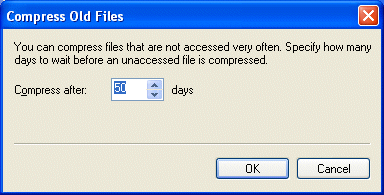 … to set a time limit for files to be compressed.
Check the boxes associated with the items you want to delete and click OK.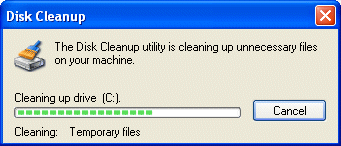 The utility cleans up the specified areas and files.
The More Options tab provides further scope for freeing up disk space.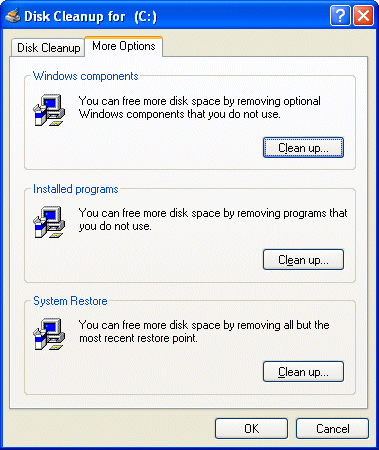 Microsoft Knowledge Base Article 253597 describes an alternative method for running the Disk Cleanup tool (Cleanmgr.exe), which allows the files you want to be addressed to be configured using command-line switches. Specified tasks can then be scheduled to run at a specific time via the Scheduled Tasks tool.
Relevant Microsoft Knowledge Base Articles