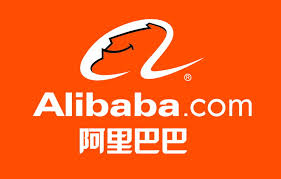 For most people in the world that have known Amazon and eBay, the company name Alibaba is not a very familiar name. But in China which has more than 1.3 billion population almost 40% of the people are now indulging in e-commerce and majority of these are trading in with Alibaba.
Alibaba is one giant Chinese e-commerce company that leads the list among the top businesses in China that utilize the web for business transactions. It differs itself from the giant American retailers like Amazon though it has similarities with eBay's way of commerce.
Compared to Amazon, Alibaba doesn't manage warehouses and do not involve itself with distribution channels. It is not also into direct selling, they mainly use King City Northway freight forwarders to ship their products.
Its platform is basically simple. It's an open marketplace where various manufacturers and even large or small businesses can reach out to potential customers through manufacturer's or distributor's contact persons. Once an item has been selected by the customer through Alibaba's website window, a contact person who is available on chat can be able to discuss all about the product the customer wants to buy. The manufacturer will be responsible for the delivery of the product directly to the customer.
This kind of direct selling has been very effective with Alibaba and because of its success, it is now among the New York Stock Exchange (NYSE) major investors and now offering IPO (Initial Public Offering) to those who are interested to buy shares.
Interestingly, because of the success Alibaba it is now among world's largest ecommerce traders. It is even compared to other successful competitors that are based in the most developed countries like the USA but still, Amazon and eBay are the top two contenders even in the world trade level.
Here are Alibaba's top competitors in the world and in China.
• Amazon.com Inc.
Belonging to the Fortune 100 companies, Amazon.com Inc. which was founded in 1944 is unbeatable in the traditional style of marketing through retail and direct selling. It also owns hundreds of warehouses and also operates a lot of distribution centers. It already has the best reputation in providing the best customer service experience and highest in satisfactory rating.
In year 2000, Amazon does what Alibaba is doing and that is reaching to individuals and retail sellers for larger audiences via Amazon's websites. There are now more than 2 million independent sellers at Amazon and can be able to sell new and even used items at seller's fixed prices.
• eBay Inc.
If there is one store in the US that is much closer to Alibaba's style of trade, it's eBay. It brings sellers and buyers together on its platform on a more agreeable level. If eBay uses PayPal for payment transactions, Alibaba has its AliPay. However, there is a slight difference in selling between the two. Alibaba is more on introducing products and companies through its website so that wholesalers can have a good look at the products and deal with the manufacturers. With eBay, people can sell used items or old items even by piece and can bid right through and eBay's website.
Alibaba's Competitors in China
• Tencent
Though Tencent is an internet company that ventures on social media and entertainment, its large connections to various businesses has made it one of the toughest formidable competitors of Alibaba in China. Because the name of the game here is based on profit and capital outlay, Tencent has a very steady growth even it started only in 1998. Its company's stock Tencent Holdings Limited is among the largest stock holders in Hong Kong Stock Exchange. Among its well-known products and service providers are WeChat, QQ, QQ.com, QQ Games, Ozone, SoSo, 3g.ZZ.com, Tenpay and PaiPai.
• JD.com
Based from iResearch, JD.com has actually 54.3% market share in China even during the second quarter of 2014 and it is also China's largest direct sales company if we talk about transaction volume. It is akin to Amazon.com' business style like holds inventory, logistics management, direct selling and shipping of products to consumers.
It is believed that if Tencent and JD can go for partnership to power up their businesses, these can have an impact on Alibaba's hold on China's e-commerce business. Tencent can use his outreach selling through smarphone users while JD is best in retailing. With WeChat alone, there are 438 million users not only in China but in the world. However, there is no negotiation with these two at the moment.
• Baidu
Baidu (BIDU) is like Google in China. It is an aggressive but dominant internet search engine that capitalizes on O2O (online-to-offline) services. It offers products, services, videos, maps internet TV, software and even encyclopedia and its main path to business is putting on awareness to people about products found on stores through the internet and mobile gadgets. Founded only in 2000 by Robin Li, it is now listed on Nasdaq.
Although Baidu is not a threat to Alibaba right now, the threat could happen if Baidu could strike a deal between the Dalian Wanda Group which hold up to 70% stake and the Tencent Holdings and Baidu (15% each). Together, these can come up with a billion yuan e-commerce company. If that happens, Wanda can become the world's biggest online-to-offline e-commerce platform and Alibaba may get unseated from its throne.
Though Alibaba is now leading over its competitors in China with regards to market and revenues, its move to offer IPO in the NYSE is not an assurance that it will remain unmovable in its homeland. With the team-up of the four strongest personalities e-commerce traders in China, many are seeing that Alibaba may one day fall from its ranking right in China. Amazon and eBay, on the other hand, will remain to be very strong not only in the U.S. but also in the world.