Android Newtab is a browser hijacker that will redirect your browser homepage and default home page to start.androidnewtab.com.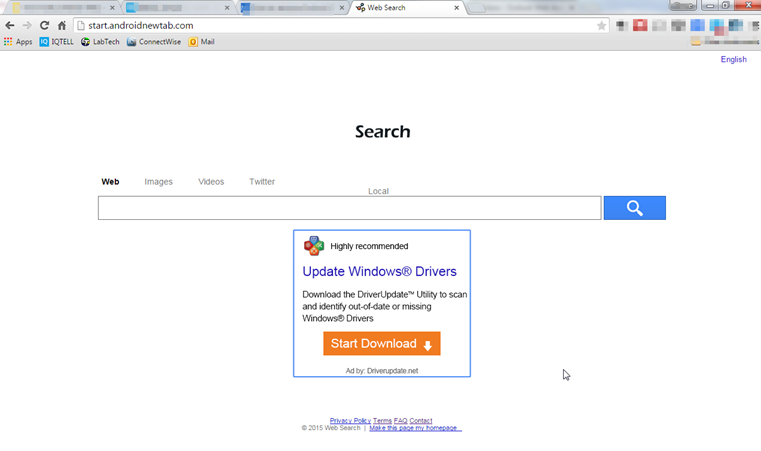 The homepage you are sent to will display ads and links for sponsors in the search results. It looks a great deal like a legitimate website, so you need to be on the lookout. The sole purpose of the site is to raise ad revenue for the sites found in the search results. Many blackhat SEO practices will use it to help a site get better rankings in legitimate search engines.
The bug isn't a virus per se, but it has plenty of things to watch out for. It does have some rootkit abilities where it can hook into your operating system and possibly do damage, or open the doors for others to do damage. Plus, it can slow down the user experience for the person using the computer.
It is typical to see a great deal of advertising on the website. This comes in the form of banner ads, pop-ups and in text links. You will also see some pop unders and interstitial advertising going on. It can be found on popular browsers like Chrome, Internet Explorer and Firefox. The way it is distributed is primarily by being bundled with money making schemes. The browser extension will modify many settings within the browser. It will change the home page, lock down browsers from settings being made and even disable security policies on the browsers. This can make them vulnerable to further issues.
If you notice traits of this virus on your computer, you should try to remove it as soon as possible. It may seem like a helpful utility, but it should be uninstalled. An easy way to remove this is to use the tool called SpyHunter. You can find out more by using the button below:

As stated before, the NewTab bug is installed by being bundled with other software. However, even if you remove the software it was bundled with it will not repair the browser settings that were messed up. You will have ot go back into the browser and repair those yourself.
It is important to be careful when installing any software from a download site. It is not uncommon for them to bundle things in their downloads. A lot of times during the installation process, you will see a warning or prompt that will ask you if you would like to install and added feature. Read these carefully and see if there is a way to skip these extra features. Sometimes, you can only get the option to skip them if you elect to do custom installs. "Simple" installs will sometimes assume that you want all the bundled junk.
Uninstall NewTab from Windows.
Open up control panel by clicking on the start button in the lower left corner of your computer, and then going to Control Panel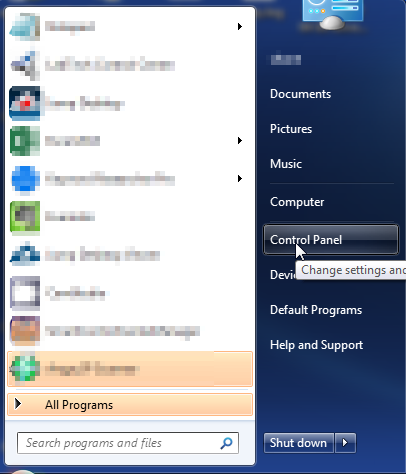 Once, you are in Control Panel, go to the link labeled "Uninstall a Program". If your computer does not look like the view below, you may have to sort by categories at the top right.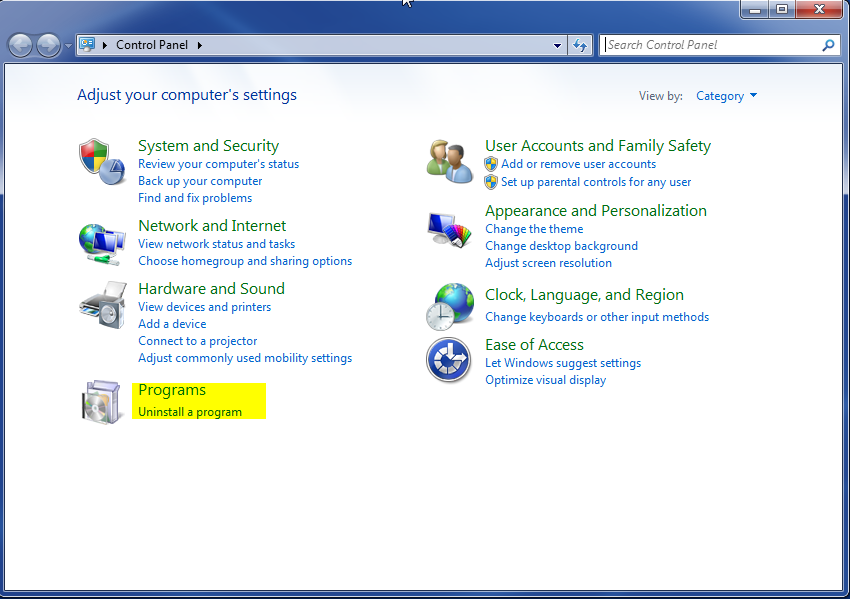 Once in the uninstall programs section, look for the offending program. You can scroll by date installed to find programs that were installed recently. This may be a clue as to what the offending program is. Once you have found the program, highlight it and select "Uninstall" to remove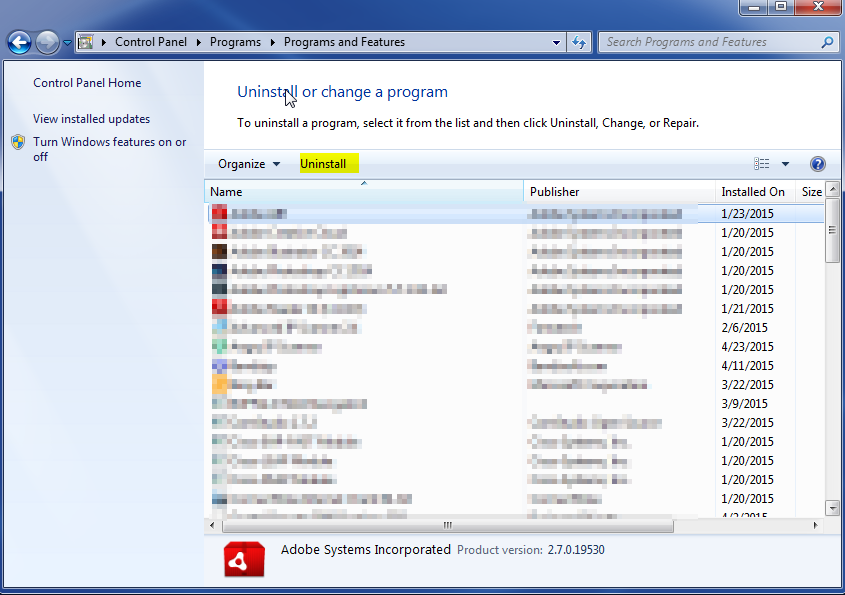 Once you have done this, you will need to go into your browser and set it to its default settings to remove the other changes it made. You will also want to scan your computer to make sure no new issues were introduced by the vulnerability. A good tool to use for this is MalwareBytes. If you already have a virus scanner, you should run this as well.