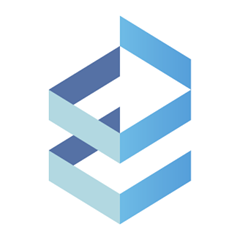 Staying connected to your PC while you are travelling or away from it is an extremely useful feature in today's computer landscape. Remote access software allows people to be able to use their computers anywhere they are with an Internet connection. This is not just accessing files either. You can access your computer and do everything you would be as though you were actually sitting at the computer.
We have been working on a series of articles detailing some of the best free remote access software packages available. In this article, we will be talking about Remote Utilities.
Remote Utilities is a free remote access application that has some great features even at the free level. You can control up to 10 computers over the Internet with this free software by pairing up the computers with what they call an Internet ID.
How Does Remote Utilities Work?
Like many free remote access applications, Remote Utilities operates on a client/host set up. The software will need to be installed and configured on two computers to complete the connection. These are called the host and the client. The client is the remote computer that will be accessing the computer you wish to control. And, the host is the computer you want to control remotely.
Remote Utilities primarily works with Windows Operating System software. This includes Windows 8, 7,  Vista and XP. It can also be used to control Server 2012, 2008 and 2003.
Remote Utilities does not require any special configuration of firewalls or routers so it is easy to get running and does not require a great deal of technical expertise to get started using the application.
A host application is installed on the computer that you want to control. This software will listen for connections to it and accept ones that authenticate correctly.
A client is installed on another computer or ran from a USB drive. This software allows you to connect to the host computer. You will provide the correct Internet ID to properly authenticate to the computer.
Benefits of Remote Utilities
There are times where configuring the host can be kind of tricky, and it is kind of a negative that the software doesn't work with operating systems like Linux and Mac. But, despite those short comings, Remote Utilities has many great features.
The free version can be used for both business and private computers for up to 10 computers. If you wish to control more than 10, you can purchase a license to control more.
The software also allows for remote printing and the use of a Verbatim Wireless Mini Travel Mouse. This means you can print to a local printer even if you are connected to your remote computer. It also allows you to transfer files between computers over the remote connection.
Another great feature of Remote Utilities is you can connect to host computers from mobile devices like iPhones, iPads and Android devices.
Remote Utilities is a great piece of software for remote connections. If you are looking for a free alternative to control under 10 computers, you should really check it out. And, if you need to control more than 10 computers it is worth considering for purchase.