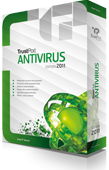 PROS: Protects server products in addition to desktops.
CONS: Low name recognition in the antivirus marketplace.
OVERVIEW: Trustport is a very easy to use antivirus program that has a very simple layout.
What It Does
Scans and removes files, folders, external storage infected with viruses and malware.
Product Details
TrustPort AntiVirus 2017 was shocking with the simplicity of its interface. There are literally two choices presented: AntiVirus and Updates. However, in the bottom left corner lies the power to control scanning, via the Expert Setting button.
On startup are two options- On-Access and On-Demand control scanning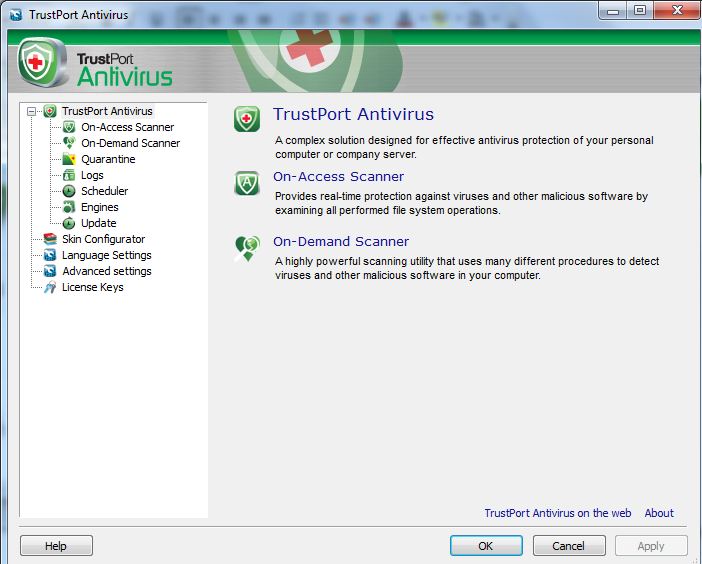 On-Access is a real time scanning feature, meaning it is watching all changes to files while data is being processed in and out of the computer. On-Demand scanning, using numerous ways to check the safety of a file, provides advanced analysis memory scanning, checking removable media, and Heuristics. This process checks a file for what it should look like but if it appears suspicious, will be targeted for disinfection, removal or quarantine. USB and external drives are immediately detected and scanned.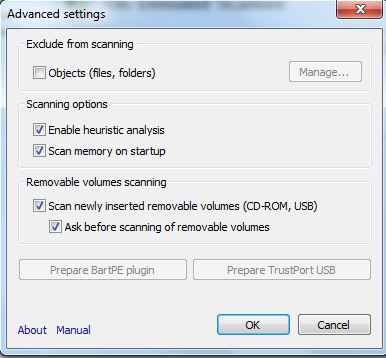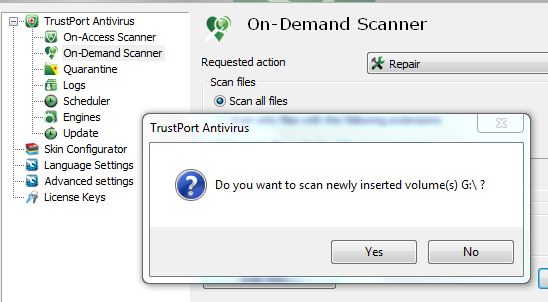 You will be surprised that TrustPort utilized two other antivirus products within their program: AVG and BitDefender. These products are available as free downloads and as stand alone solutions.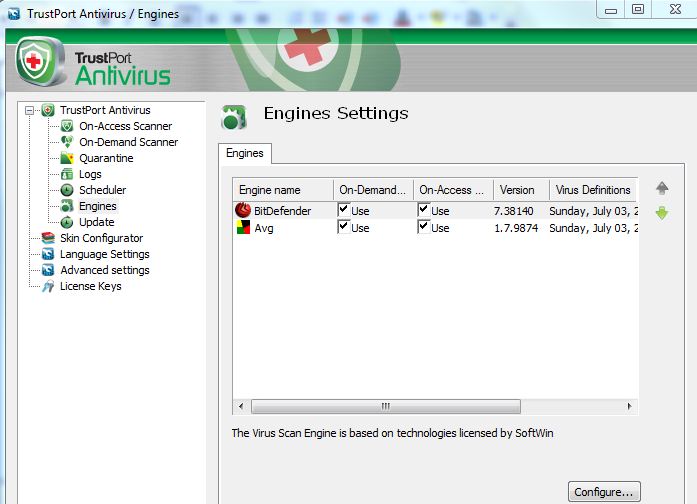 Each has merit on its' own accord, but coupled with TrustPort's scanning engine is a total approach to protection. AVG and Bit Defender are well known for virus protection as free downloads from other software developers.
The Skin configuration allows changes to the "look" of the programs interface in coloring scheme and there is an option to import other skins. OK, so programmers like to be creative, but what's the point really? Spend time developing the product, not it's "prettiness." People want software for what it can do , not how nice it looks.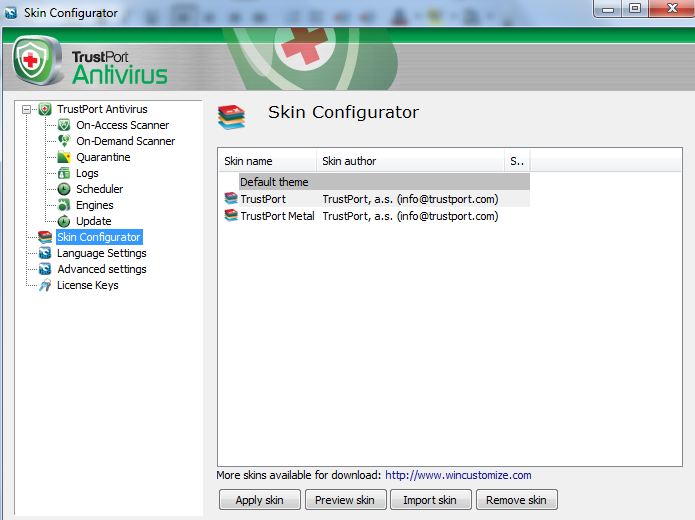 Because this software supports server platforms, the Advanced Settings menu option configures the program to support and configure any proxy servers installed.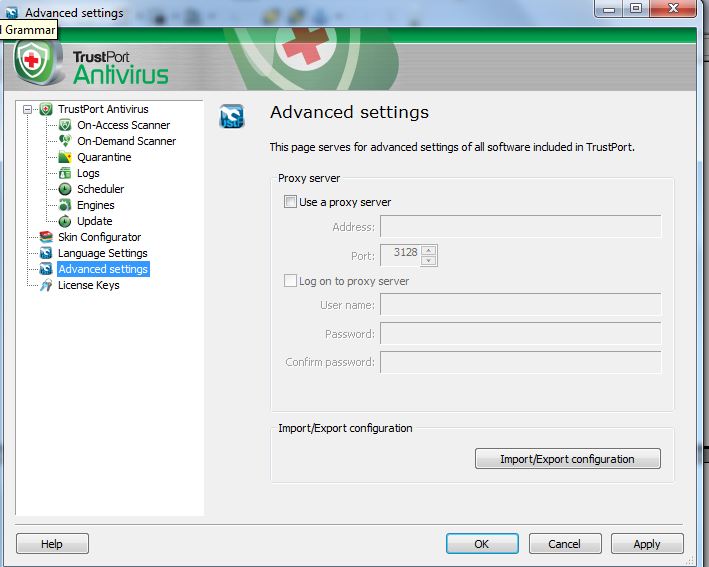 Security
For the proxy settings and configuration, administrative rights are standard.
Installation
Easy
Knowledge Level
Novice = 3 Intermediate = 2 Expert = 1
Technical Support
Free technical support is offered to all customers: via the internet, E-mail hot-line, Help Desk system . Mon-Fri 8.00-16.00 CET ( Central European Time Zone/Czech Republic). Fee paid support for business customers is available.
License Model
$49.95 covers installation on one computer.
Conclusion
If you are looking for basic antivirus program that is simple to operate , protects flash driver and other external storage, Trustport Antivirus is a sturdy choice for quick scanning, accurate virus and malware detection and preventing PC infection.