Having performed the preparatory tasks and physically connected the hard disk drives, we're now ready to configure the RAID array.
Insert the Windows XP CD-ROM in the CD-ROM drive and power-on the system.

Press Ctrl-G to enter the GigaRAID BIOS when so directed.
The Setup Utility's Main Menu will be displayed.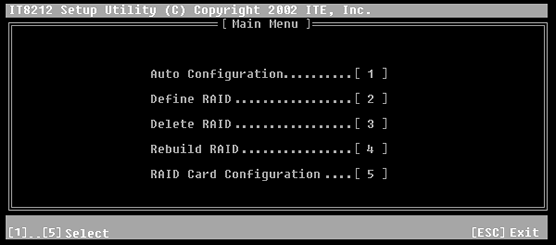 Press 1 to enter Auto Configuration.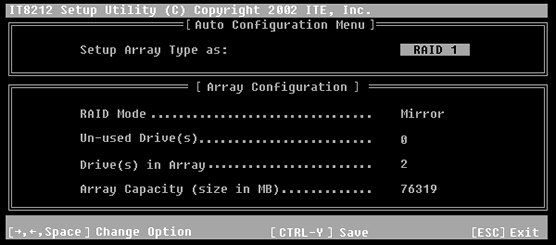 Set up the Array Type as RAID 1.
Press CTRL-Y to save the setting, followed by ESC to first return to the Main Menu and then to resume booting.
The system proceeds to boot from the Windows XP CD-ROM and enters Windows Setup.