In common with people who effectively upgrade to a new version of Windows by purchasing a new system, users who go the clean install route have traditionally been faced with the difficulty of somehow replicate configurable aspects of their previous operating system environment to their new PC. With the advent of Windows XP, Microsoft has created a new tool to assist with this problem, in the shape of the File and Settings Transfer Wizard.
Present on the Microsoft Windows XP CD-ROM, this tool can be used to transfer files and settings from one computer to another, including personalised settings for Microsoft Internet Explorer and Microsoft Outlook Express, as well as desktop, display and dial-up connection settings.
To start the wizard on the computer from which you want to collect the files and settings, insert the Windows XP CD-ROM into the CD-ROM or DVD-ROM drive, right-click Start, click Explore and open the SupportTools folder. Finally, double-click the Fastwiz.exe file to launch the wizard.
Alternatively, if the Windows XP CD-ROM auto runs on being loaded, displaying the following …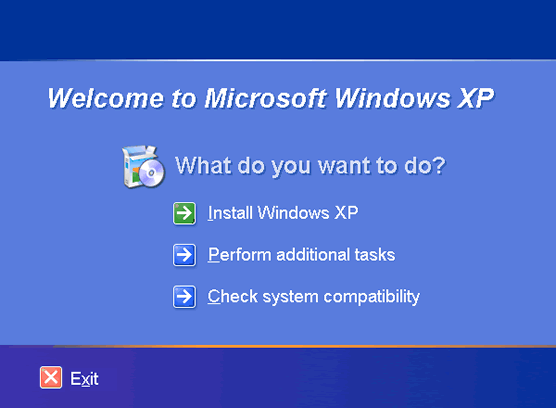 Simply click on the Perform additional tasks option…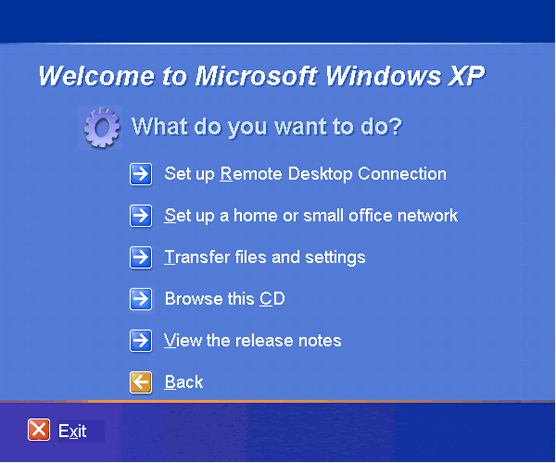 … and then on the Transfer files and settings option.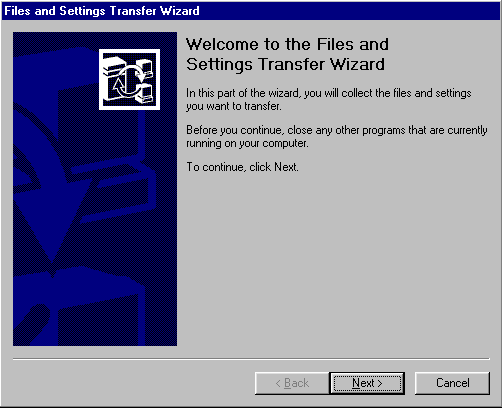 Click Next to continue.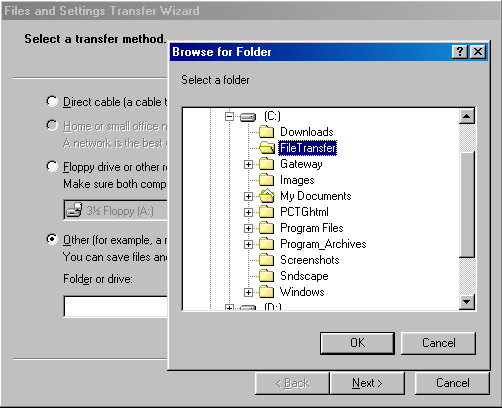 Choosing Other as your transfer method allows you to save the files to a location of your choice and decide latter how you'll subsequently transfer them to the Windows XP environment.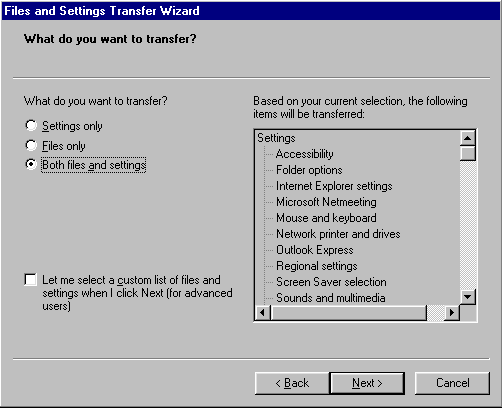 Here you have a choice of saving either both your settings and files, only one or the other and either all your settings and files or just those in a customised list.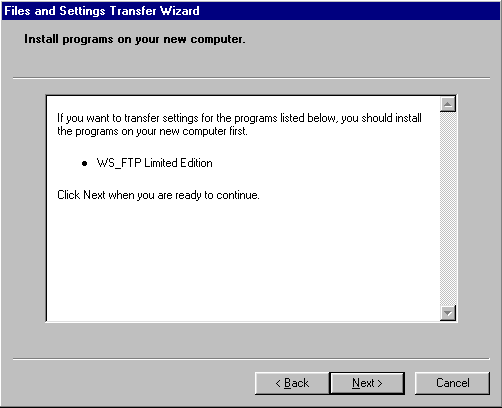 You'll be warned about application that you'll need to install in your Windows XP environment before you transfer the associated settings and files.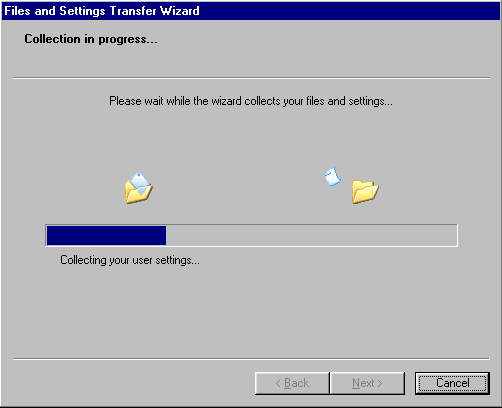 The Wizard informs you that the collection process is underway …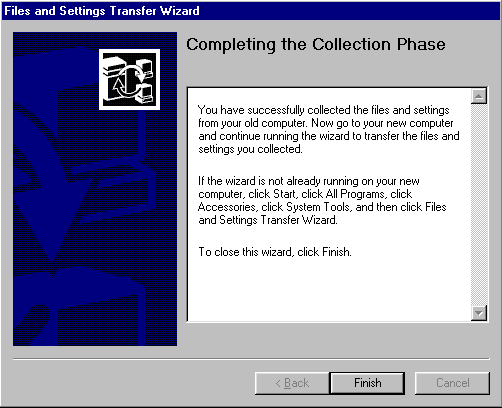 … and when it's completed.