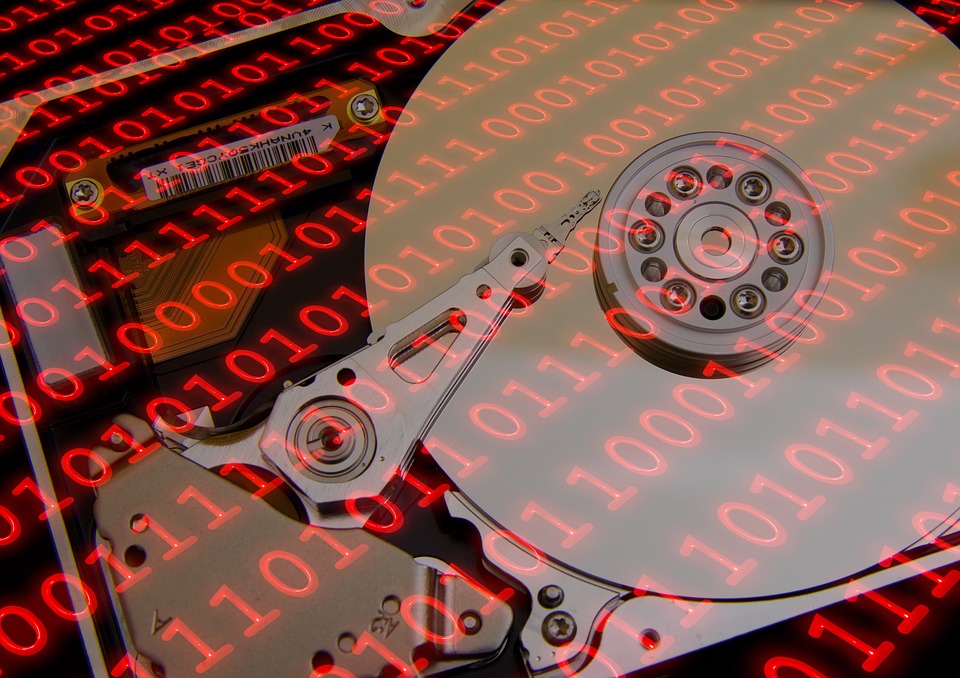 There are a number of benefits of partitioning hard drives. Partitioning is an effective way to organize your files and folders into different segments of your hard drive, which means they will be much easier to find. This is something that you can easily do with the Windows 10 operating system. You can create both primary and extended partitions, as this overview from Southwestern University points out.
It is much more cost-effective to partition your hard drive instead of buying a separate drive.
However, there is a downside – there is a risk of data loss even if the process is carried out right. Experts recommend against partitioning a hard drive yourself unless you have a high level of computer literacy.
When you are resizing partitions of a hard drive, your disk needs to calculate the amount of storage space that you will need. Several things could go wrong here:
Windows 10 could miscalculate the amount of memory that is needed. It might try to store more data in the new partition than it has allocated for. This can cause other partitions to be overwritten or files to be eclipsed.
You have to worry about tracks on your hard drive being damaged. When this happens, data that is stored on that section of the disk that is regulated by those tracks might be inaccessible. This would be a problem for any hard drive. However, if the disk has been partitioned, the risks can be higher, depending on the way that data has been organized. If you have categorized specific file types and assigned them to that partition, then all files in that particular classification might be lost.
Updating your system is more complicated when you have partitioned your hard drive. You need to run diskmgmt.msc and select System Reserve. The problem is that certain Windows updates might contain bugs that make this process more complex or lead to unexpected errors. You might receive a warning message stating "We couldn't update system reserved partition." In some instances, the update might be completed but cause files to be corrupted in the process.
These problems can lead to data in the affected partitions being lost. It is important to prepare for this possibility ahead of time. Here are some things that you need to consider to prevent data partition loss with your Windows 10 device.
Backup your files to an external drive or the cloud
You need to prepare for the possibility that files might be corrupted or deleted during the partitioning process. Attempting to restore them afterwards is always a possibility. However, it will be much easier to simply store the data on another drive and copy it to your original disk later. There are a number of cloud backup services that you can use before partitioning a hard drive in Windows 10.
Be cautious about petitioning older hard drives
Hard drives often start to deteriorate after 3 to 4 years. You need to make sure that all tracks are functioning properly before you start petitioning data. The amount of data that you lose might not be the concern. The bigger concern is that you might partition especially important files to a particular section of your disk that has been corrupted.
Use the most recent data recovery tools on the market
Data recovery tools are hit or miss. You need to be careful about using older tools that don't have a great track record. They might only be able to restore data that has been wiped once. If you overwrite any data that was corrupted during the partitioning process, then you might be out of luck with those older tools.
One tool that you might want to consider is Yodot's hard drive data recovery software. Here are some reasons it is a great solution for restoring partition data that has been lost:
The software is compatible with multiple operating systems.
It uses state-of-the-art machine learning technology to scan different sections of the drive. This is ideal for partition data recovery.
Yodot's program can work in a read-only mode, so you don't have to worry about privacy concerns.
The process is easy to setup in a few clicks.
Using Yodot data recovery software to restore partitions is straightforward. You simply need to follow these steps:
Go to the home screen and click "Partition Recovery"
Select the drive that you want to restore
Specify the files that need to be restored
Confirm the files to restore
Preview the files
Choose the destination location to save restored data
It is as simple as that!