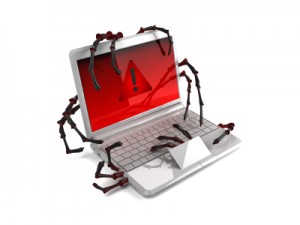 A fake anti-virus program can be the worst and most unrelenting malware that you may encounter on the internet. Malware are programs that phish out your personal information in exchange of "free anti-virus programs" (which are fake antivirus programs). Usually the fake antivirus clients offer a free full scan of your computer and it tells you that your system is full of viruses. Most fake anti-virus clients are developed to do cyber crimes, such as stealing sensitive information like personal credentials, social security number, online banking credentials, credit card details, etc. These can later be used for criminal activities by anti social elements that are lurking out there.
Here are a few tips on how to protect your PC from fake antivirus clients:
•    Install a trusted antivirus program. You can get an antivirus program from your local computer store or online. Always do a thorough research about the antivirus software before installing one on your PC. If you opt to download one via the Internet, make sure that the program provider is trusted. It helps to read the reviews of the actual users on forums to know the effectiveness of the antivirus and also if it suits your requirements.
•    Avoid free software advertisements. Free fake antivirus programs are a part of these fake software advertisements. These may come in the form of pop-up advertisements or banners while you browse the web. Some pop-up ads offer you free smiley's, emoticons or animated cursors in exchange of some information. Fake anti-virus programs usually offers you for a free system scan and report that you have to download their anti-virus program to get rid of certain viruses present in the PC (these are fake viruses that have been installed by the fake antivirus clients).
•    Avoid visiting dodgy websites. Untrusted sites, porn sites and illegal websites are the usual hang-outs of these types of fake programs. These fake programs can enter your PC through the pop-up chat box when you visit these kinds of sites. Avoid clicking on those, too.
If you have downloaded this fake anti-virus program unknowingly, you need to install an up-to-date antivirus or anti-spyware on your PC to remove it immediately. Install the antivirus program and scan your computer in safe mode. The installation process of most of the anti virus programs is quite easy. You just have to follow the instructions of the installation wizard to install the antivirus.
If all of these options fail to remove the fake program you need to reinstall all your computer settings. Just be sure to take a back-up of all your important files and software before reinstalling your operating system. This will help you to remove the fake anti-virus program completely from your computer. Check out our top anti virus reviews here