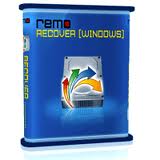 Remo Recover (Windows)  Pro Review
Remo Recover Pro for Windows is a good product. It is very easy to use and does get a decent recovery rate. It takes up a little more space than their competitors, but with all the options, like recovery for files, media and partitions, it is not hard to see why.
Purchase Remo Recover (Windows) Pro here

Program: Remo Software Remo  Recover Pro
Company: Remo Software
Supported OS: Windows XP, 2003, 2008, Vista, 7
Price: $39 Basic Edition, $49 Media Edition, $99 Pro Edition
Overall Rating: 6 out of 10
What It Does:
Remo Recover Pro will help you recover data loss from a number of reasons, including deleted partitions and unintentional file deletion.
Installation:
This product does take up a little more space then that of its competitors. Installation time was about three minutes.
Details:
When you have the software installed, you will see three options for you to choose from.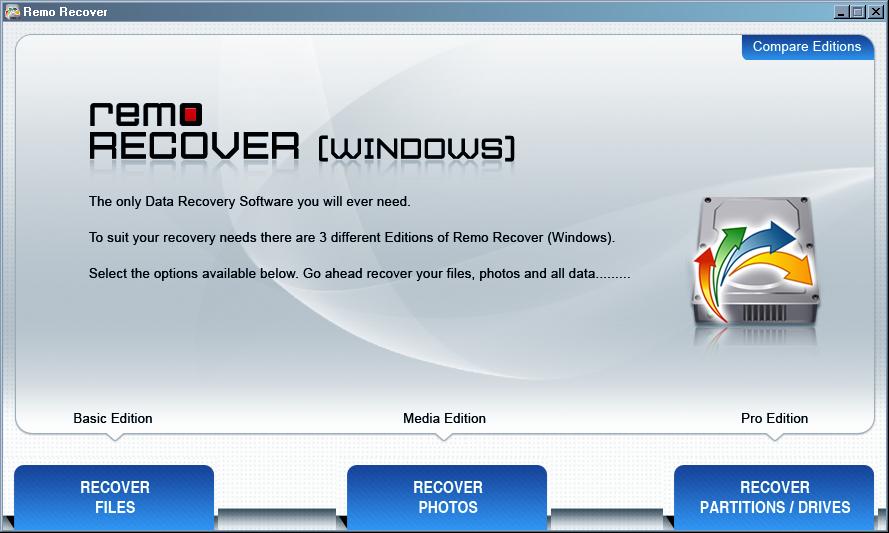 If choosing "Recover Files", you will then see two more options available for you. Since they both seemed to do the very same things on the test I performed, I wonder why they even give you two options.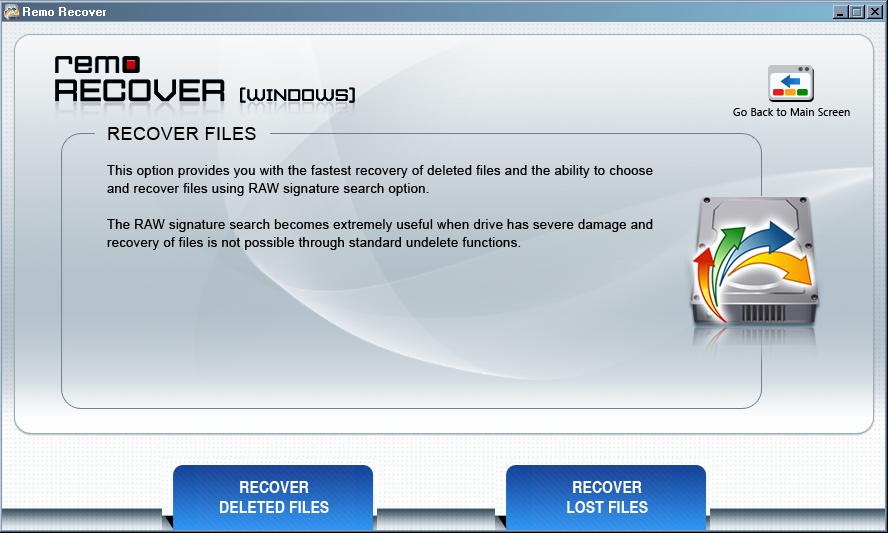 The only difference I found was that the "Recover Lost Files" option allows you to select what it is you want to scan for.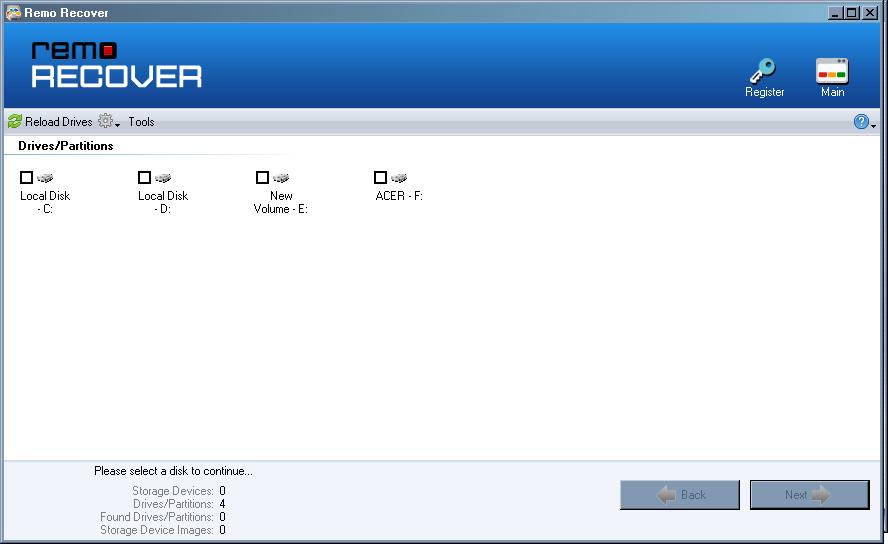 This was the result I received at the end of my scan.
You can go back to "Recover Lost Files" to select specific scans.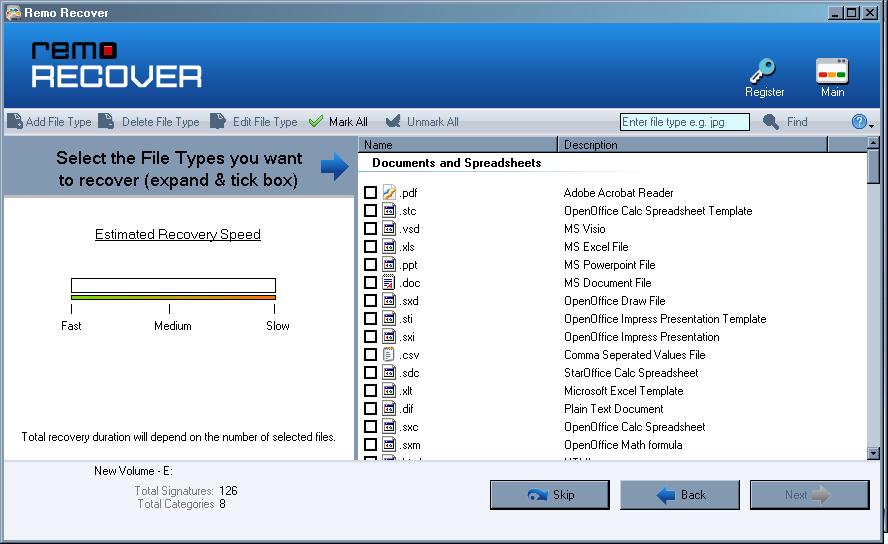 Since I knew what was missing on my drive, I scanned for the files I knew would be missing, which was mostly pictures.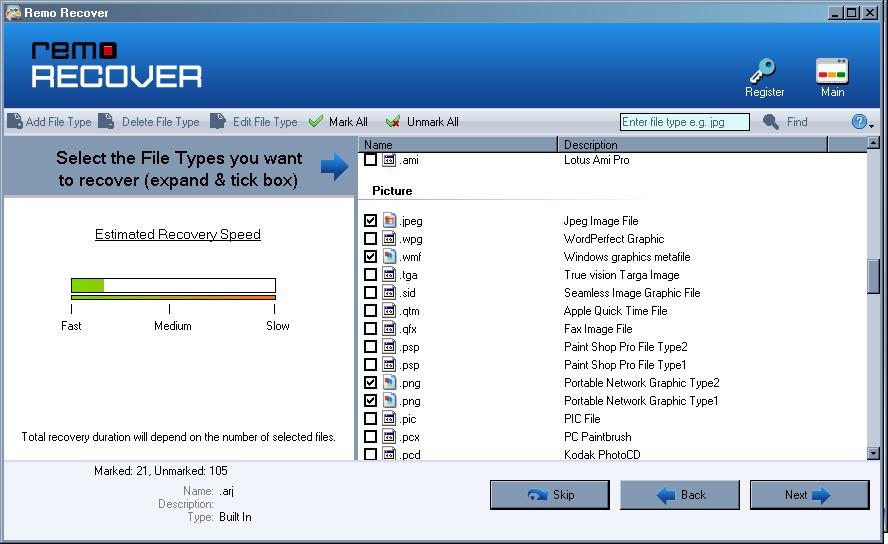 The scan was quick; it took under five minutes to complete.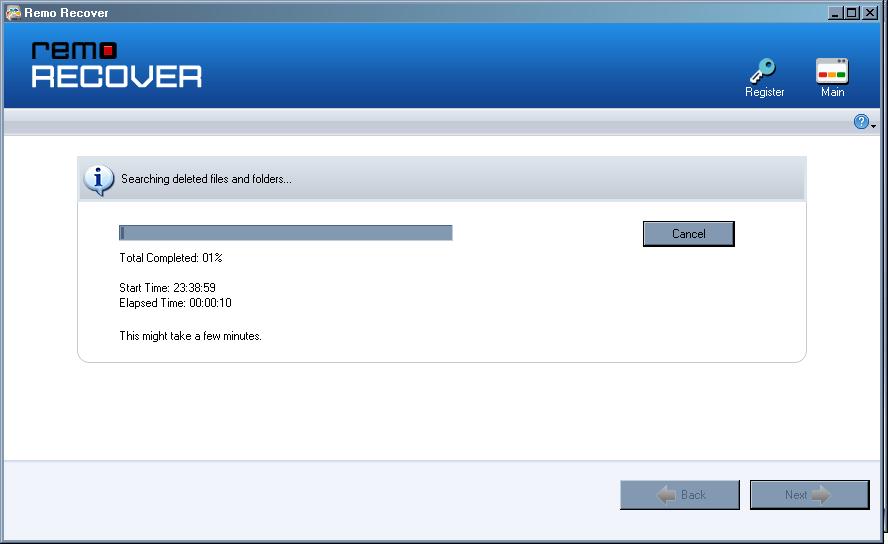 I basically ended up with the same results.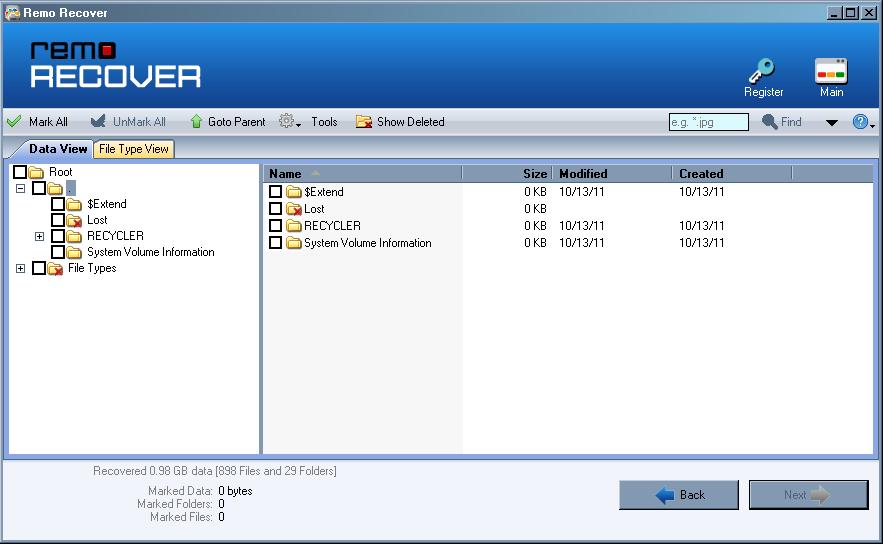 The "Recover Deleted Photos" and "Recover Lost Photos" is very similar to searching for files, except that they look specifically for multimedia files.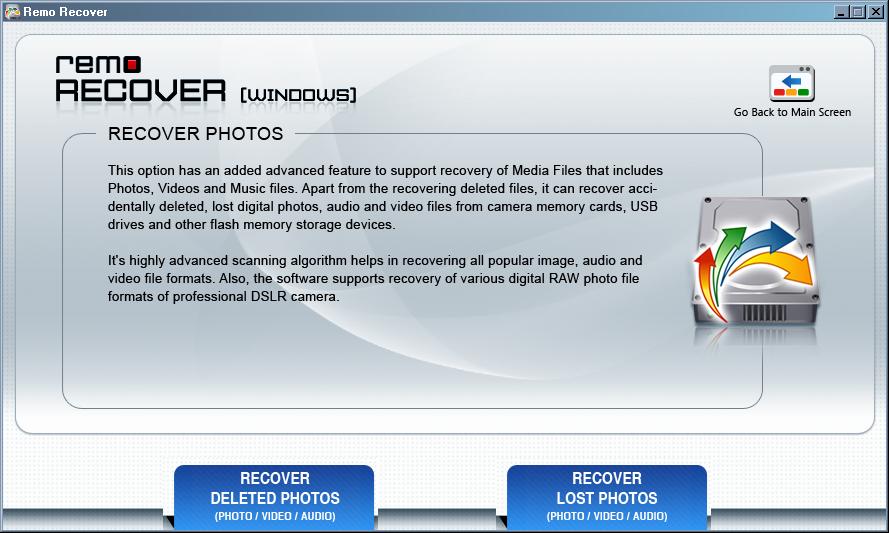 The last option on the first screen is that of the partition recovery.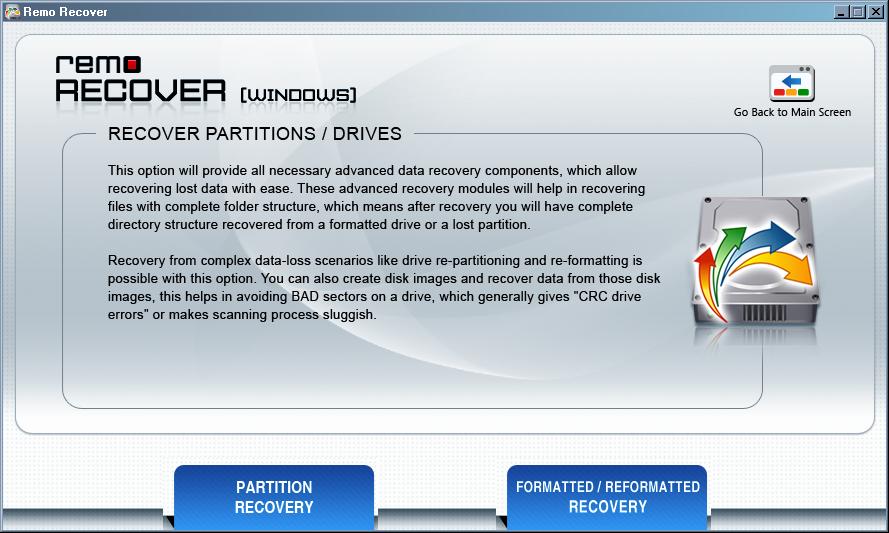 Below you will see a shot of Remo Recover looking for partitions.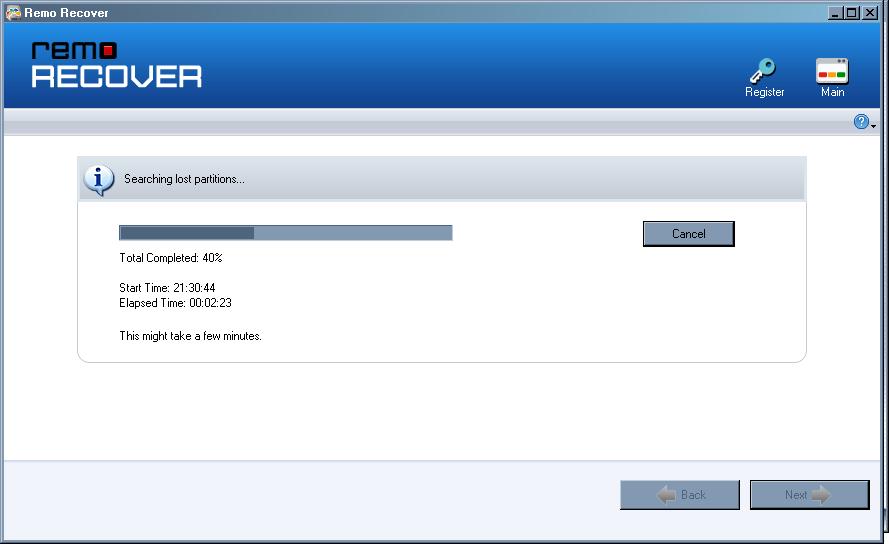 Once found, you will be asked which you actually want to be recovered. After you choose, the files will then be displayed.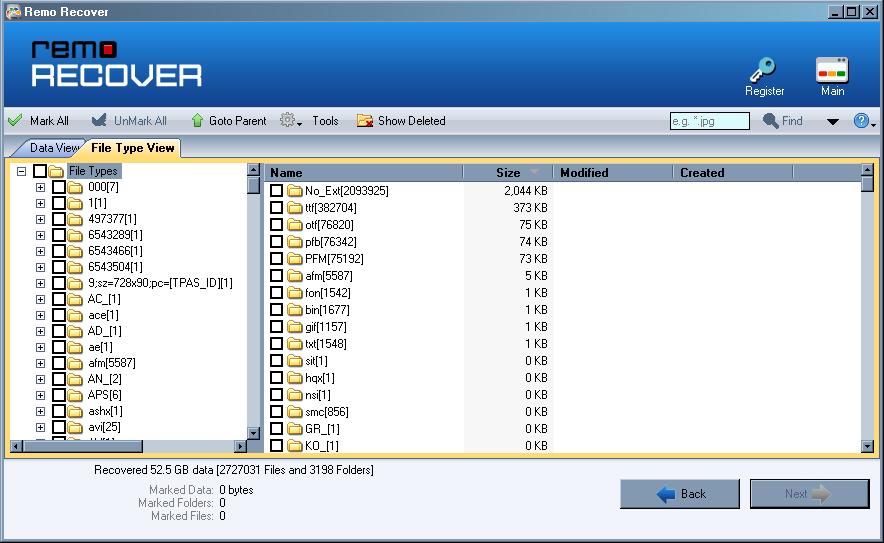 Ease Of Use:
Remo Recover is very easy to use and even the most novice of users should be able to handle its interface.
Summary:
Remo Recover did take awhile longer to install than most recovery products, but that is mostly do to the larger size of its program. The interface is easy to use, and the recovery rate was right around 80% for photos and media options. While this is not great, it is much better than some of the other products available out there.
PROS:  Remo Recover recovered over 50% of files and over 80% for photos/media.
CONS:  Takes up considerably more space than its competitors.