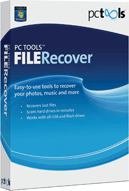 PC Tools File Recover
PC Tools File Recover is a very good product for data recovery. The price is great and includes 3 licenses with the package. It has even made our top 5 list on data recovery products.
» Download PC Tools File Recover Here

Program: PC Tools File Recover 8
Company: PC Tools
Supported OS: Windows XP, Vista, 7
Price: $29.99 USD (1 Year Subscription, 3 PCs)
Overall Rating: 9 out of 10
What It Does:
PC Tools File Recover 8 is a very easy product to use and a great way to recover lost or deleted files from your media storage centers.
Installation:
Try under 20 seconds for installation- amazing! It also only takes up about 15MB of space on your hard drive.
Details:
While installing, the screen shot below will show. If you are using an unregistered version, you will see a little blip on the button right hand corner, which just lets you know you will need to register this product.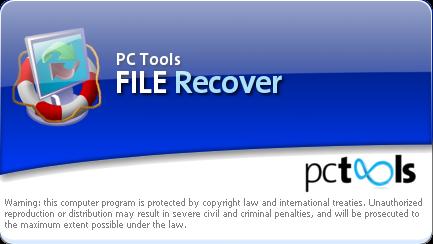 After that screen flicks off, you will see the following one and will be able to choose which scan you want to use. When testing all of them, I found that they all recovered the same files, so I really don't know why they need three options available for your use.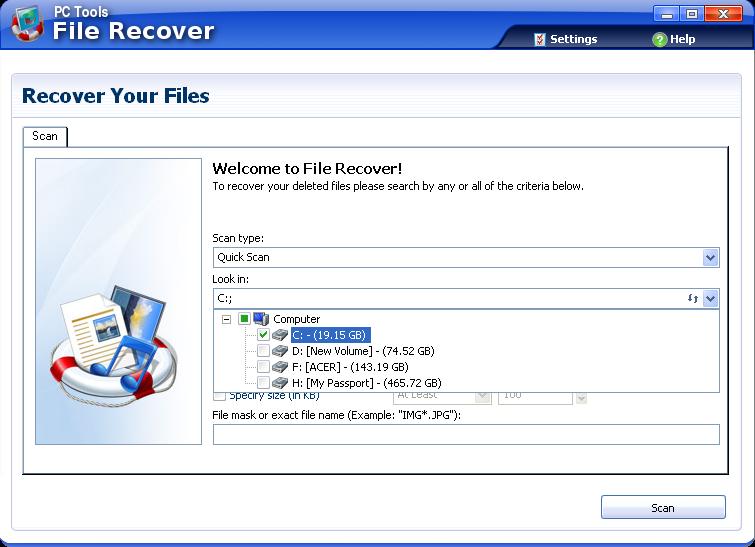 I decided to scan the C Drive, as it's the smallest.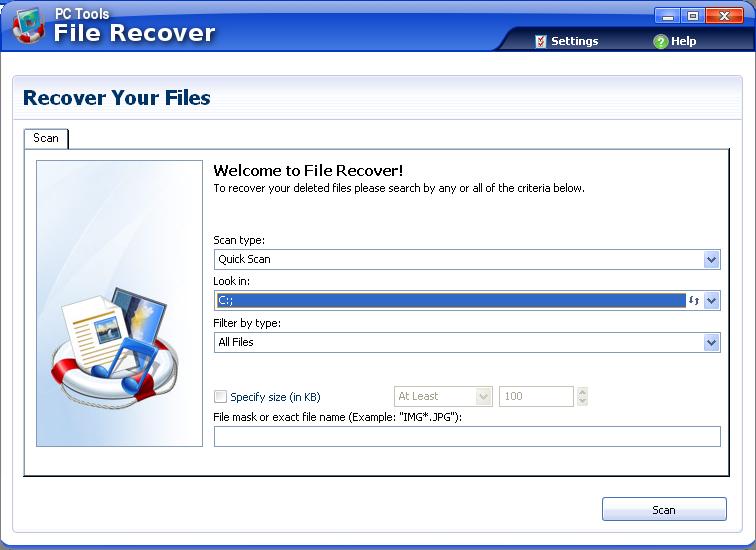 This is what you will see when it starts the initial scan: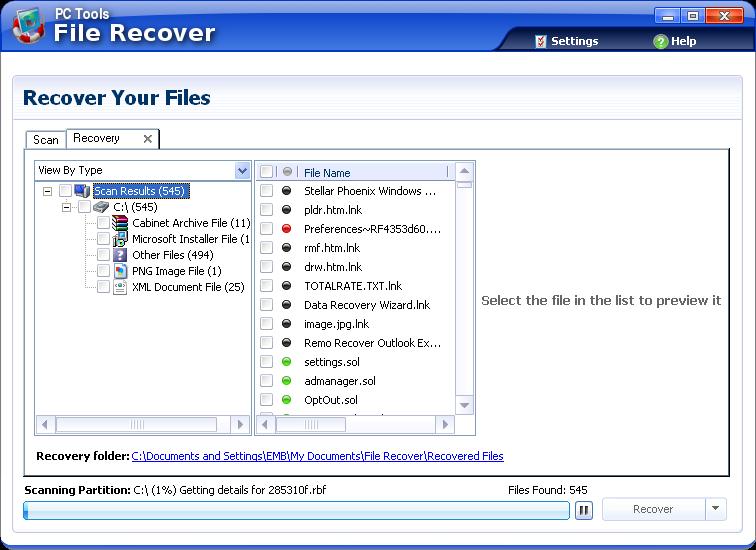 It will list files found as the scan proceeds.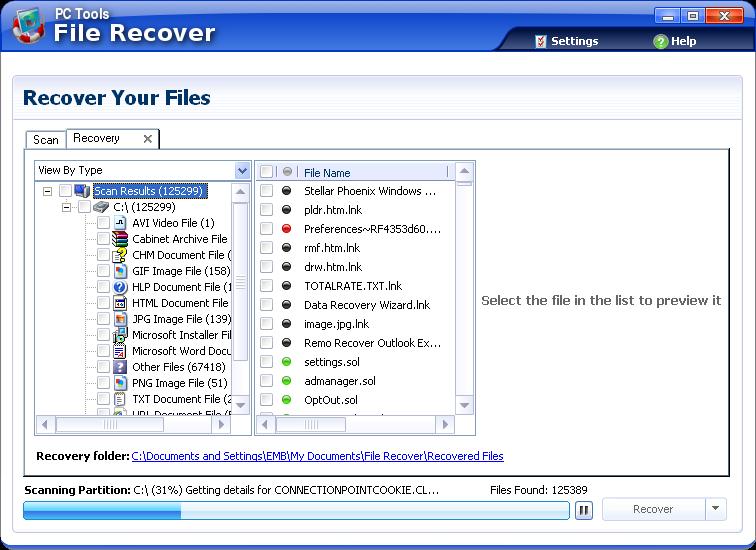 When the scan finished, there was almost one million possible files found. I chose to concentrate on recovering the text files, pictures and archives, because those are the easiest to view for corruption.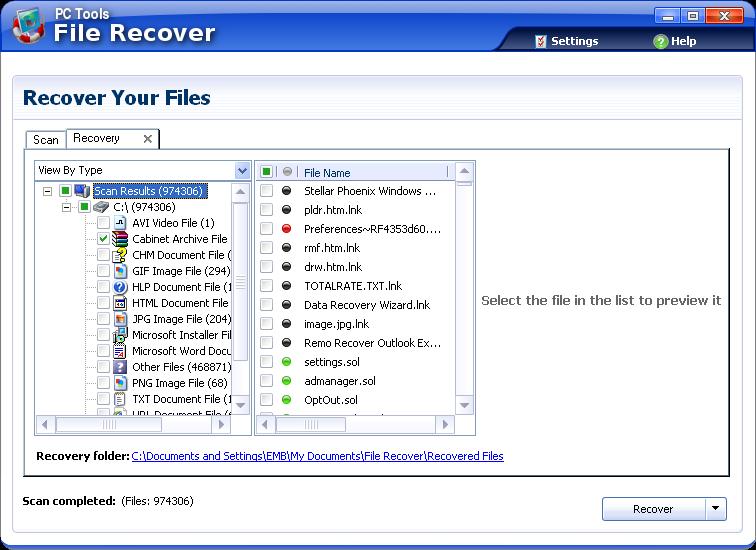 File Recover then restores selected files to a set location. I put them in a different drive.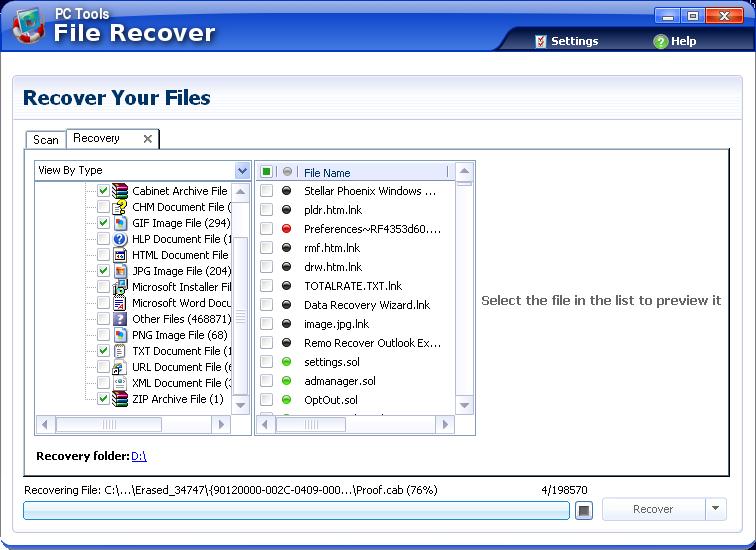 If there is any file corruption detected by PC Tools File Recover, it will notify you.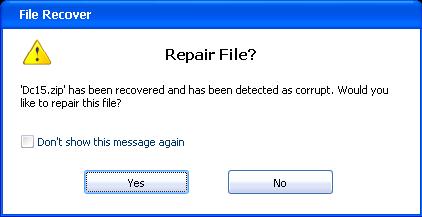 If any files couldn't be fully restored or recovered, this software will inform you of that. However, at a 95% success rate, I was truly impressed.
If you want more of a selection of options, you can use the "Settings" button on the top right hand of the screen. This will give you more of a set selection of choices.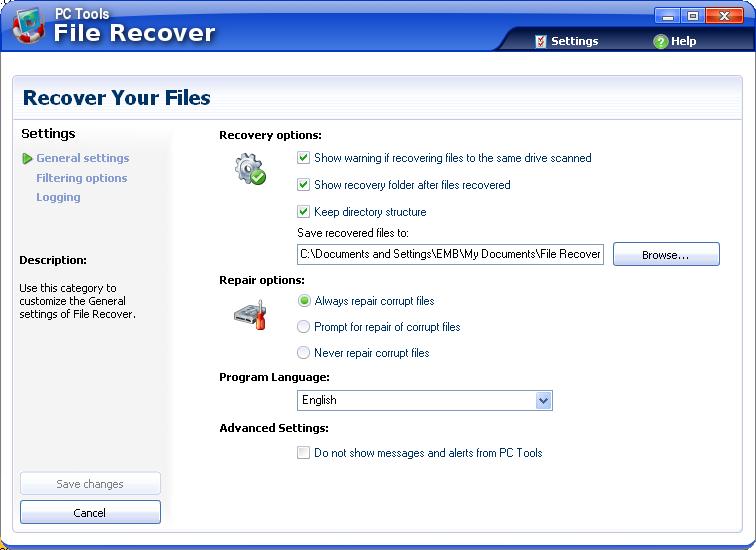 The "Filtering options" will let you choose what types of files you want to scan for or locate.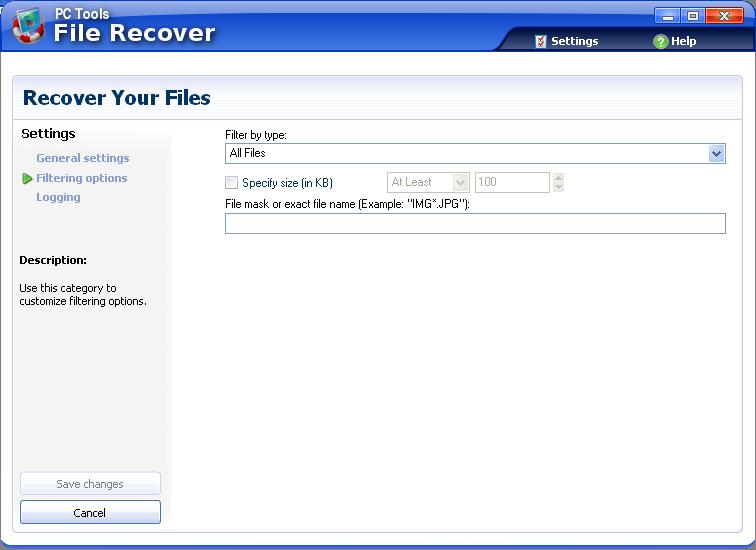 The "Logging Options" will let you log your results.
Ease Of Use:
PC Tools File Recover is a little harder to use than some other products out there, but I do feel it isn't so hard that someone with minimal knowledge of computers isn't going to be able to handle it.
Summary:
The installation process for PC Tools File Recover was amazingly fast. I liked the way the system worked and was very happy with the recovery rate. Overall, I would definitely recommend this product to anyone.
PROS:
Great price, easy instal, wonderful recovery rate.
CONS:
Will not scan for lost or deleted partitions.
What To Do Next

Read More Data Recovery Software Reviews or visitor the data recovery home page.
We encourage all users to rate This data recovery program below.  It's on a 1 – 10 rating scale below.  You may also give the product a thumbs up or down.