To import your backed-up email messages point to Import on the File menu …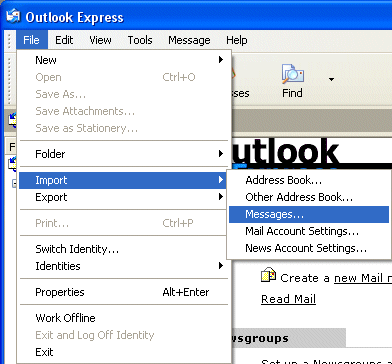 … and then click Messages.
Select the appropriate email client from the Select Program window.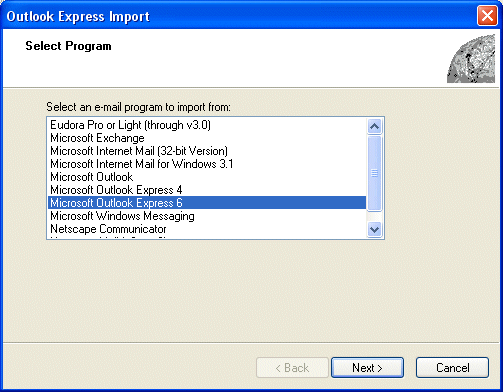 Click Next.
Select the Import mail from an OE6 store directory radio button.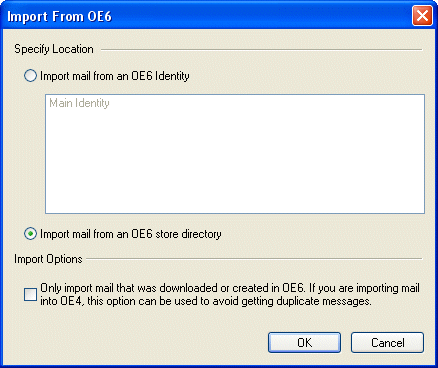 Click OK.
Click Browse and locate and select your backup folder.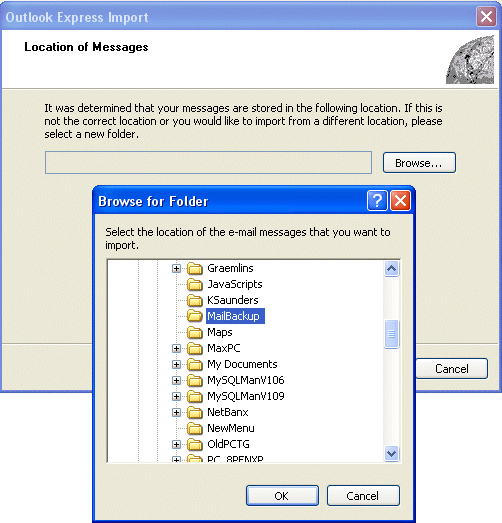 Click OK, and then Next.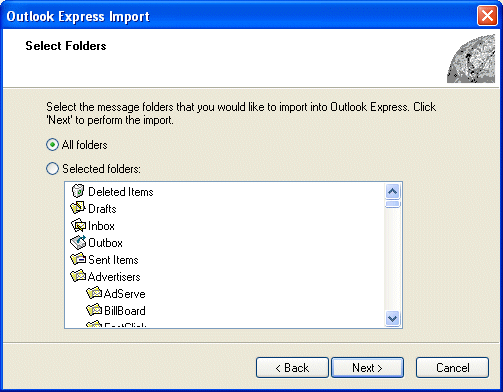 Click All Folders, and then Next.

Progress of the import is monitored through to completion.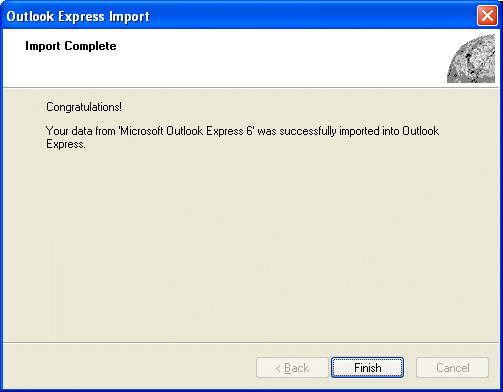 Relevant Microsoft Knowledge Base Articles