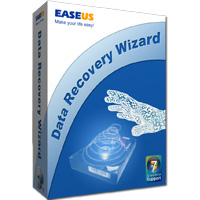 EaseUS Data Recovery Wizard
I usually like EaseUS products. They have awesome partition programs and overall have some great products. Their Data Recovery Wizard program is not one of their best products. While it is easy to use and does do a nice job, it isn't as good as Recover My Files or Remo Recover Pro.
» Purchase EaseUS Data Recovery Wizard Here
Program: EaseUS Data Recovery Wizard 5.5.1
Company: EaseUS
Supported OS: Windows 2000, XP, Vista, 2003, 2008 R2 SP1, Windows 7 SP1
Price: $69.95 USD
What It Does:
Data Recovery Wizard is designed to find/recover files and data in the unfortunate event of data loss, due to both human error and computer problems.
Installation:
It took under 60 seconds to install and takes up about 17MB of disk space.
Details:
Once I installed Data Recovery Wizard, I put it to use. I used and old hard drive, some old software and purposefully deleted a partition.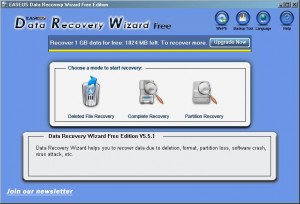 I had three options upon installation and went in order, from left to right.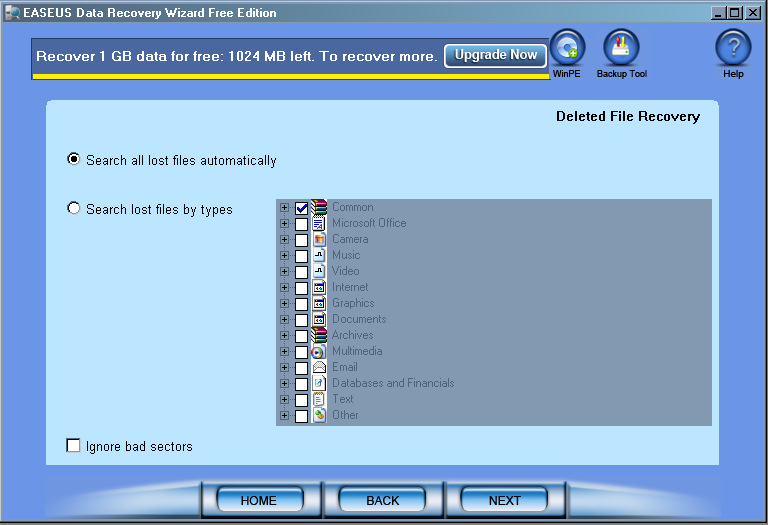 I then selected " search for all lost files automatically". This is what happened.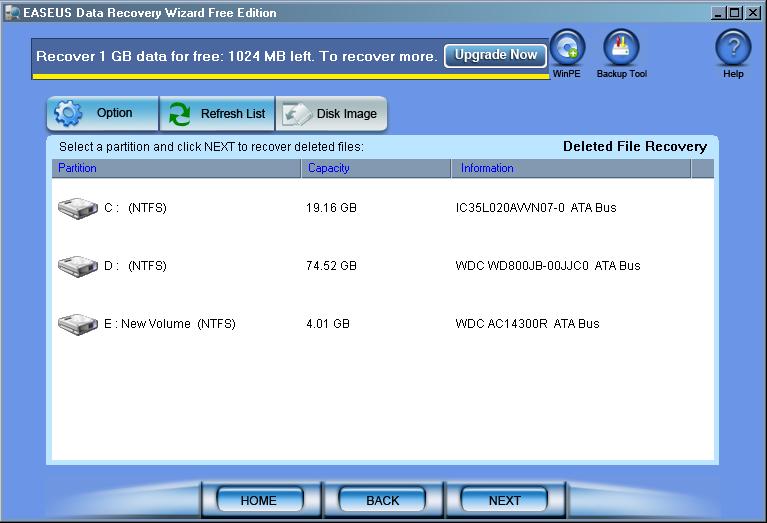 I then hit "Next" to detect all drives attached to my machine. Then the program asked me which drive I wished to scan for.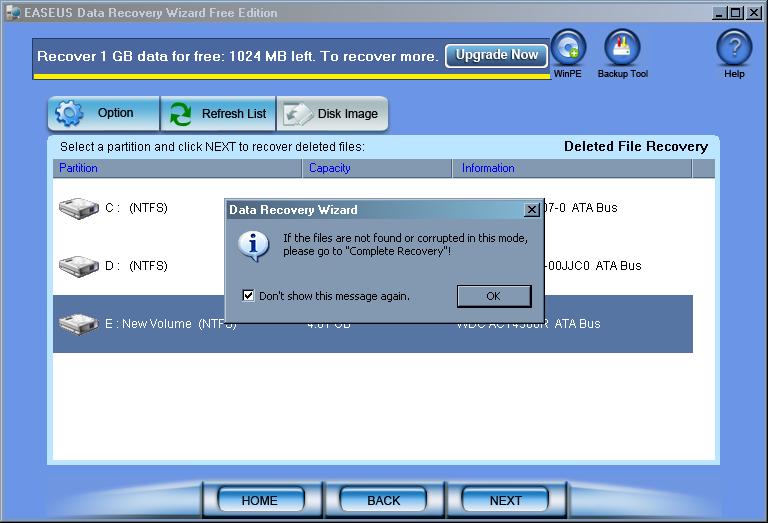 When I selected the appropriate drive, I was warned that if I felt the drive was incomplete or corrupted, that I should opt for a complete recovery.
The above screen was shown both before and after the search for the drive with a deleted partition. It meant that I had to perform a complete recovery for this drive.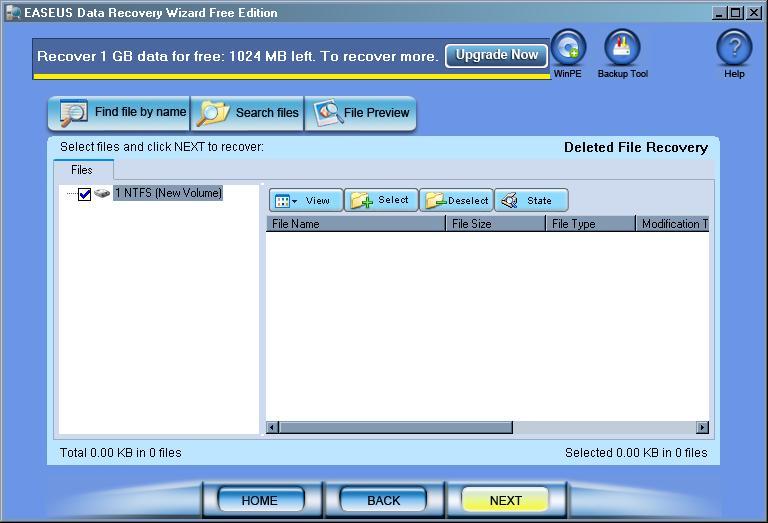 I was given a choice as to which option I wanted to select for this specific partition scan. I chose the most recent one.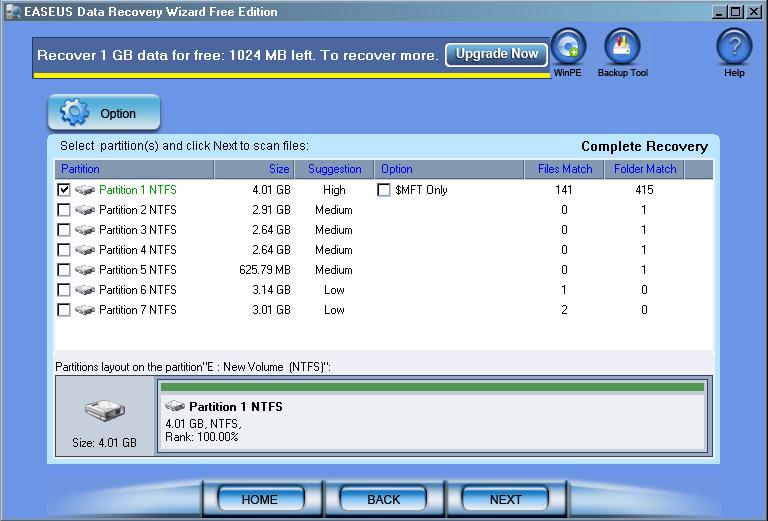 Data Recovery Wizard then attempts to build a raw file tree from the recovered partition information,although it is not written to the drive, and then it started scanning for files to be recovered.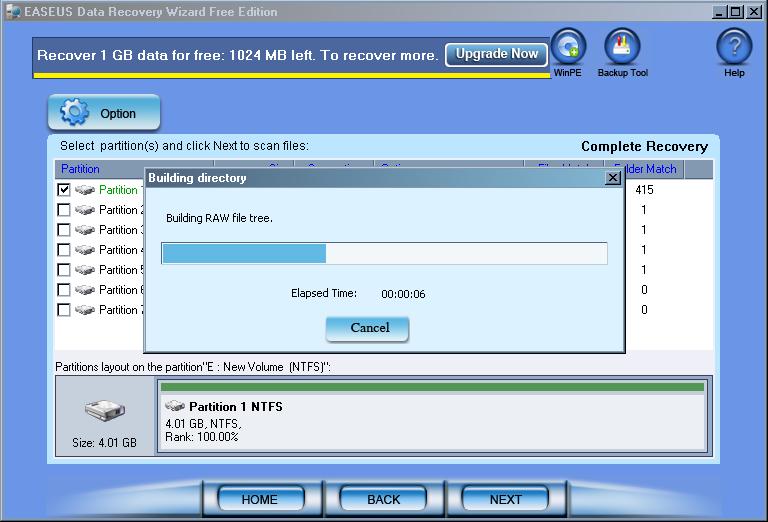 Data Recovery Wizard then attempted to find all possible files on the drive that it could. This can be good, but it can take a lot of time to recover this data. But, as this does offer the best results, it is probably the best way to go.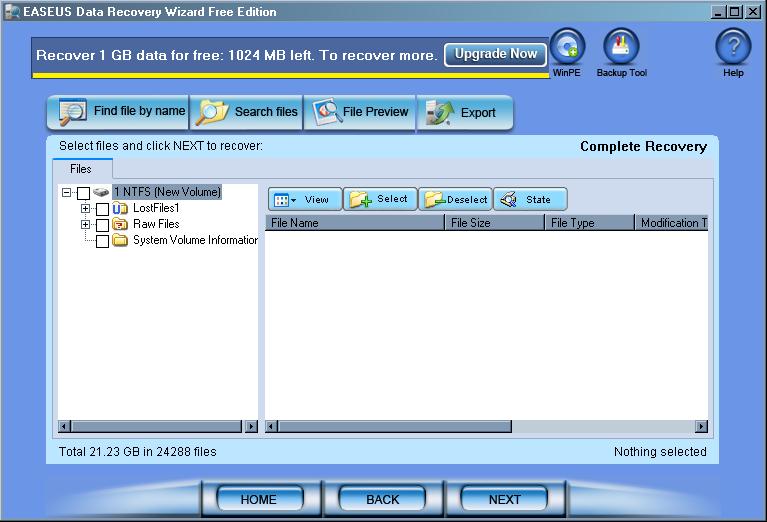 I got tired of waiting, so I cancelled the scan and looked to see what it found so far.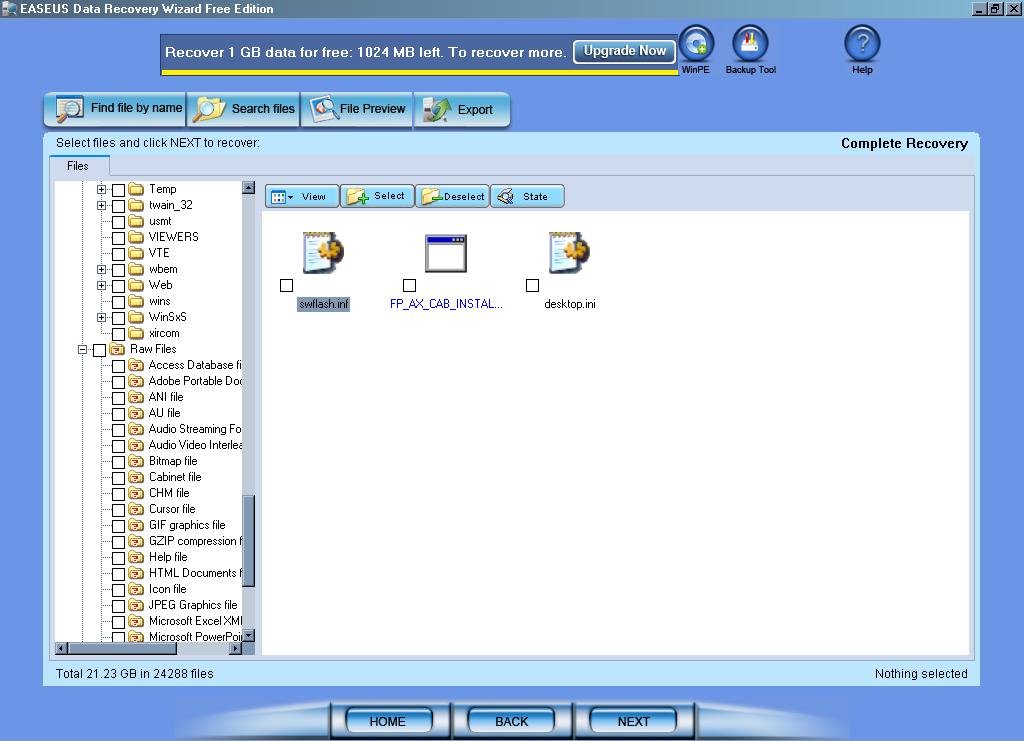 While smaller files are usually easier to check for integrity, there were a few larger archives that also looked pretty easy to check.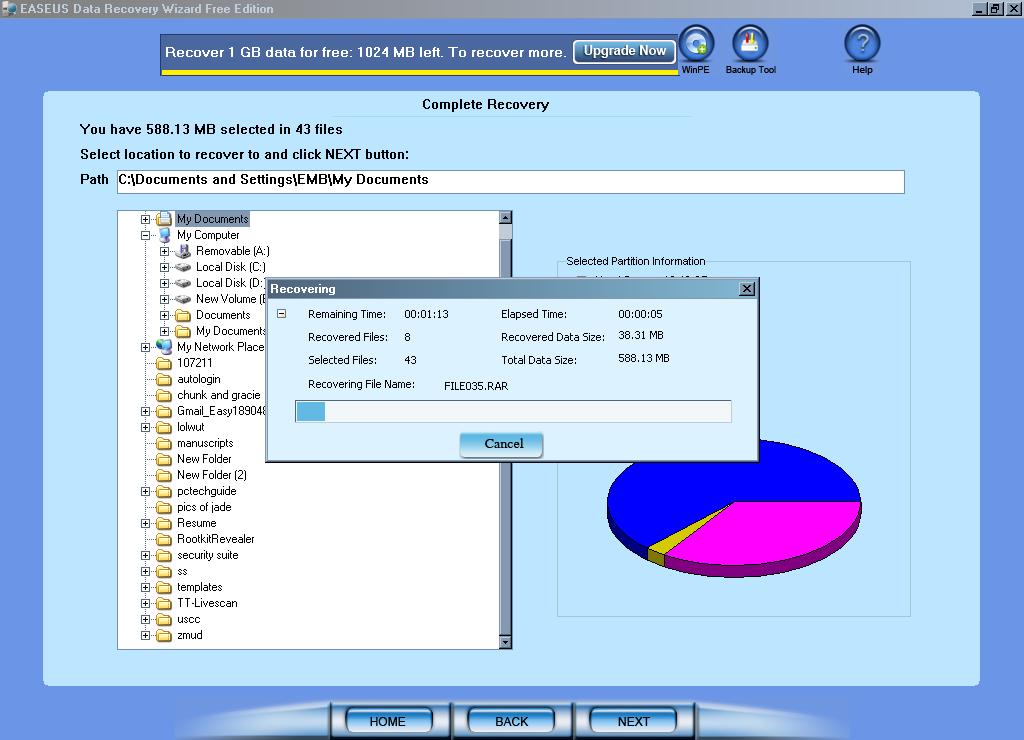 The process took longer than I though it would. Data Recovery Wizard recovered about 588MB of data. When I went to inspect the files found, I discovered many of the large files found were not fully recovered and some were even corrupt.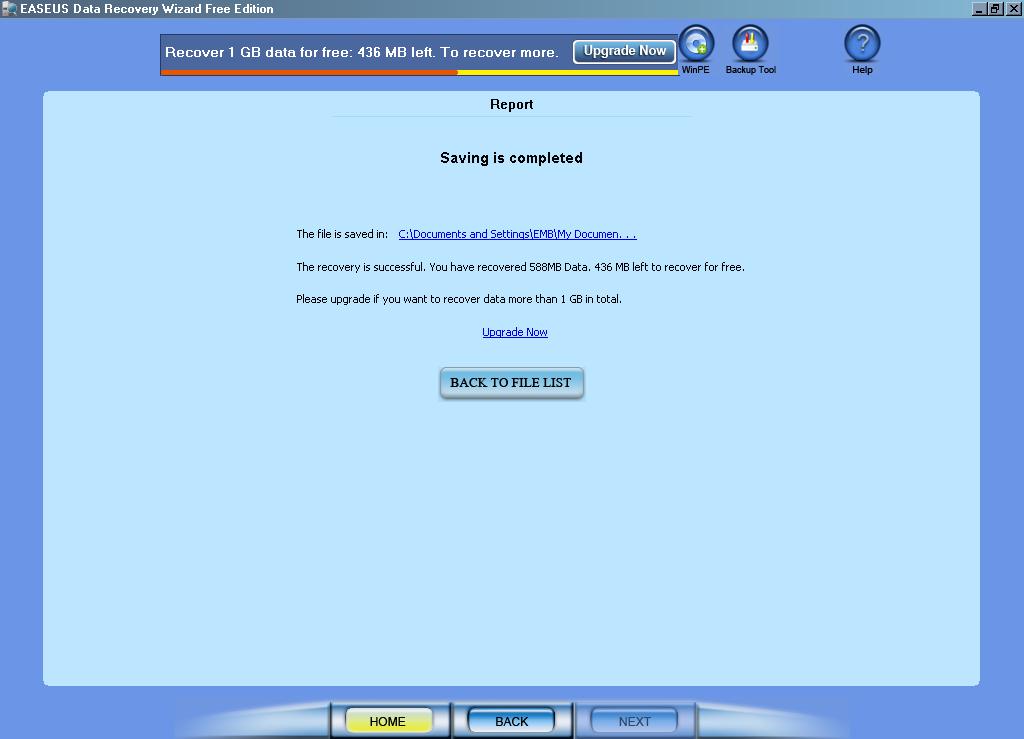 This last option for recovering the partition is very similar to the steps of a complete recovery, but it only searches for partition data. I did manage to restore my partition, but most of the original data didn't hold, because the drive had been compressed using the NTFS file system. Here are some screenshots you can expect to see. I did do another test case after this and had success in recovering a corrupt partition. Your results may be similar.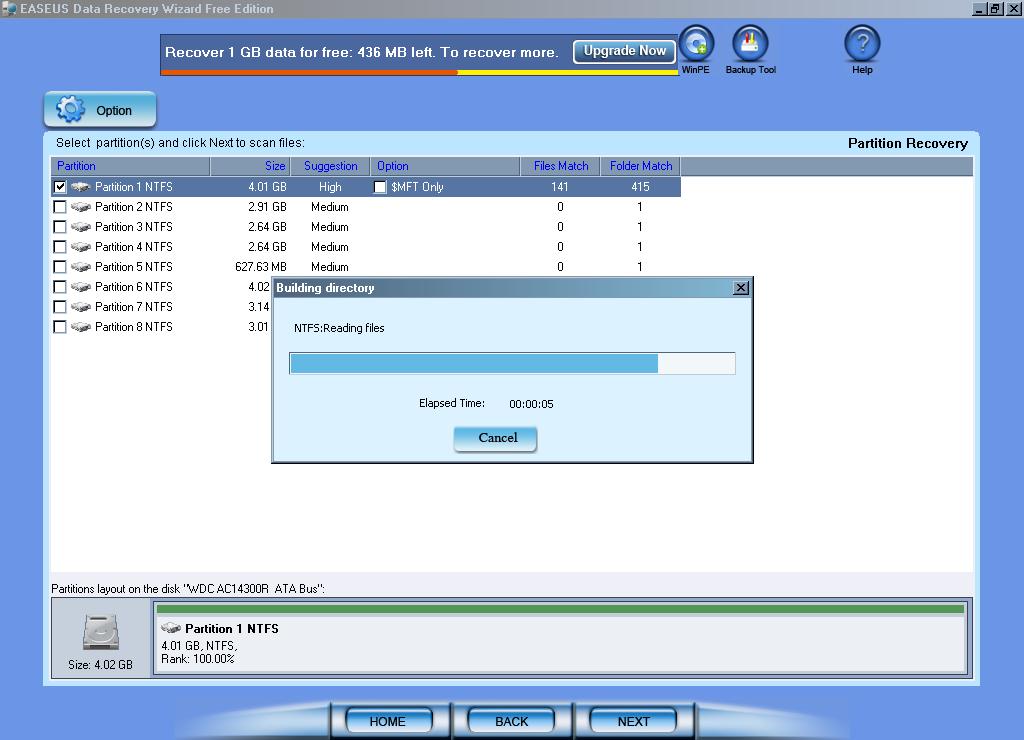 Ease Of Use:
EaseUS Data Recovery Wizard is easy to use and overall has an uncomplicated interface.
Summary:
I found EaseUS Data Recovery Wizard's performance to be a bit lacking. It was quick to install, didn't take a lot of space on your hard drive, and easy to use, but I really feel there are much better options out there.
PROS:  Fast installation, minimal disk space requirements, easy-to-use interface.
CONS:  It takes awhile for the data recovery scans to actually finish. While this isn't unusual for data recovery software, this takes exceedingly longer than other programs.
Read More Data Recovery Software Reviews or visitor the data recovery home page.