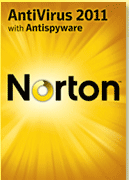 PROS: Norton automatically updates software virus definitions and tracks suspicious files.
CONS: Network and miscellaneous settings are too advanced for most entry level users.
OVERVIEW: This product checks websites and email for spam, spyware and identity theft. It will keep your computer up and running- like it should be.
Norton AntiVirus 2011 with Antispyware
Company: Symantec
Version: 18.6.0.29
Operating Systems: Vista(32 bit), XP(32 bit), Windows 7(32/64 bit)
Price: $39.95
What It Does
It will check all websites and email for spam, spyware and identity theft.
Product Details
A friend recently contacted me for computer help. Her problem- she could no longer connect to her Yahoo mail account using a popular web browser. A few questions later and it was determined she had contracted a browser bug. What did she do? After some research, she chose Norton Antivirus 2017 with Antispyware for several reasons.
One reason viruses are able to infiltrate is that the end user is not diligent in keeping their system updated. Norton does a great job at this. The system is CONSTANTLY sending updates. Now, the downside, if you have a slow or unreliable Internet connection you could be waiting for the
updates to complete or experience system sluggishness. As with most scanning applications, choose from either a Quick or Full Scan.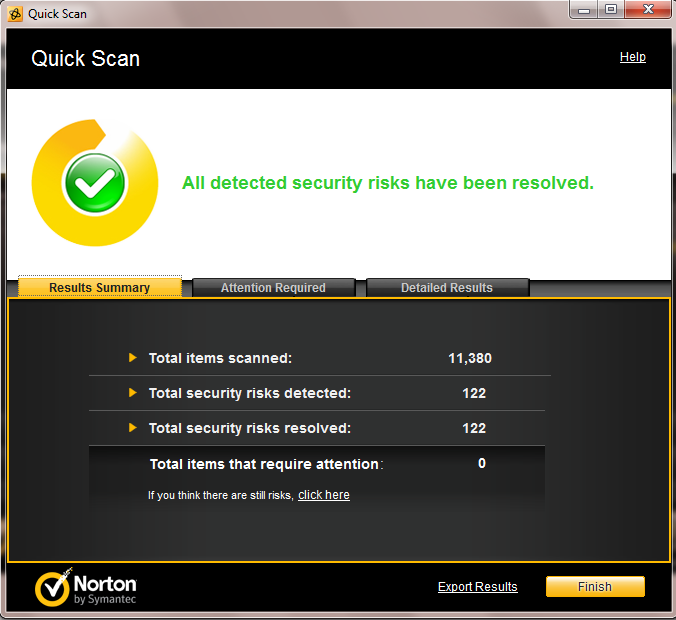 A Quick scan completed in just 2 minutes on a 288 gigabyte drive, not too bad.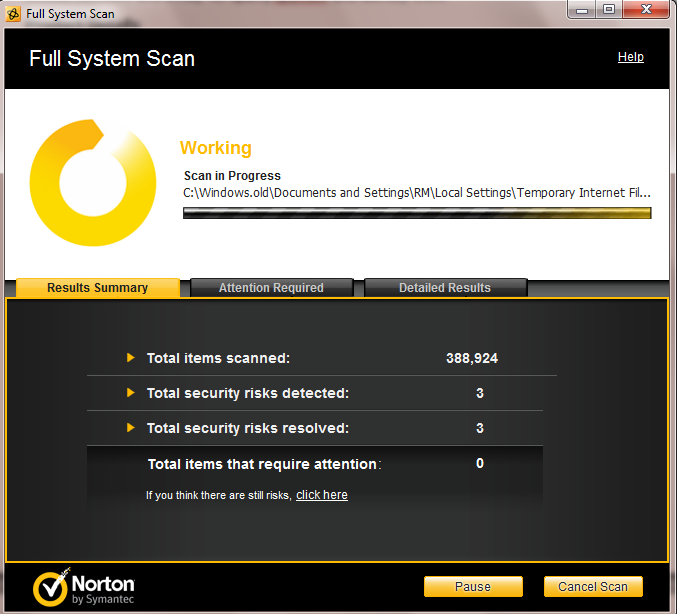 A Full scan on the same drive lasted over hour, but it is looking at more detail on the drive.
Facebook, a social craze, can also be protected. Just launch the scan option and it will check Facebook links for malicious programs that could pose a potential problem.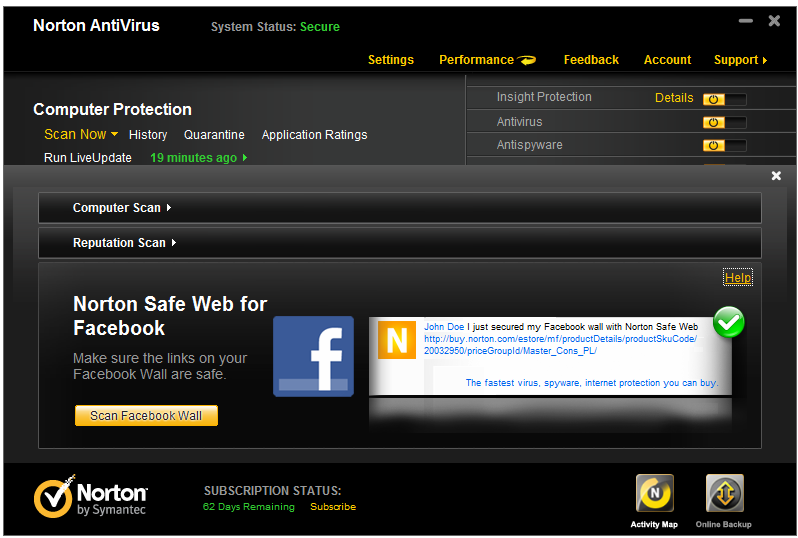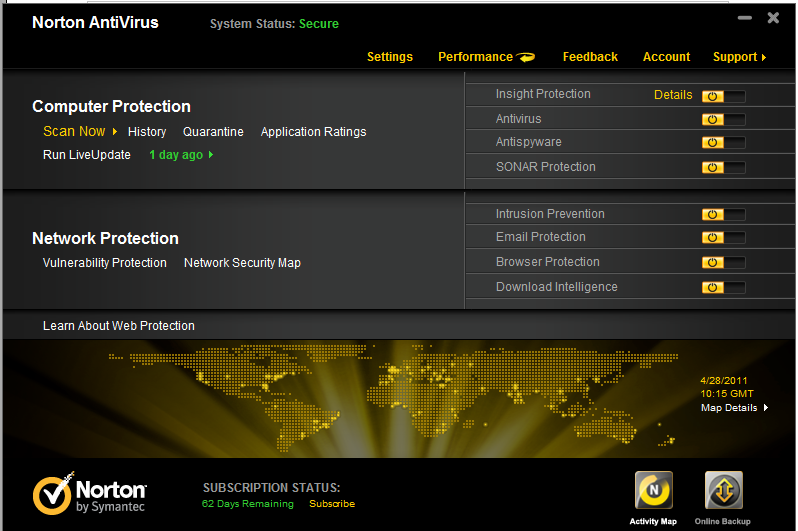 The main menu of the system is interesting. At the bottom of the screen is a map which displays all the global incidents of where viruses are being detected and a stock market like ticker that shows all newly detected threats. An info link next to each launches a web page with more
detail:date of detection, type of problem(trojan, keylogger, etc) and which operating systems are targeted. That web page also provides a removal process, if your install of Norton is not protected. Norton does display a message whether your system is protected or not from that
threat investigated.
From the Status screen choose between Basic and Full Protection, which will remove any infections discovered from scans.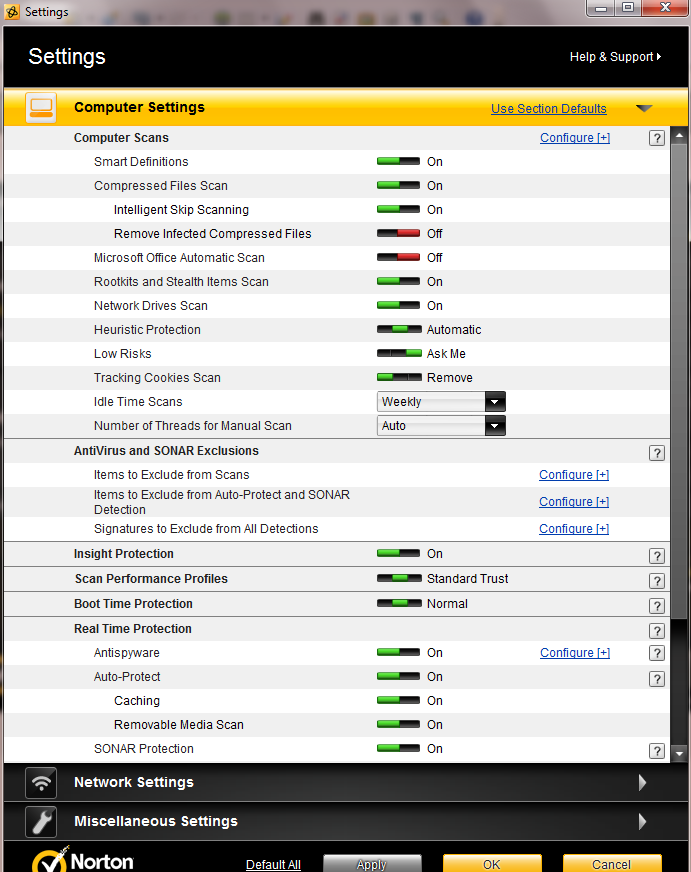 The Computer Settings menu is extensive. An On or Off slider switch enables or disables a feature. Options exist to exclude certain files and folders from the scan process.
For protection from spyware, Norton protects just about all the most annoying, trouble making risk. However, any of these can be ignored by removing the check mark.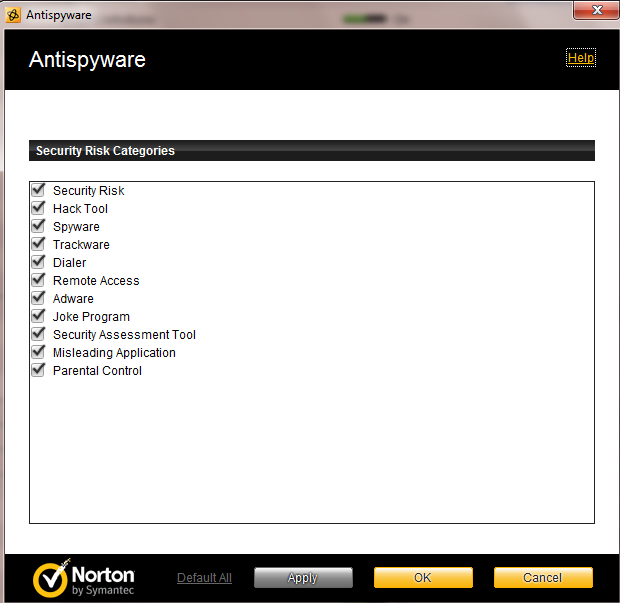 Additionally, intrusion detection, email protection , web browsing are all automatically enabled on program start up.
With all the choices for each menu, a product tutorial, located under the Support menu, launches Symantec's web page, where numerous tips and education on the program's usage and virus personalities.
There is one feature that was particularly note worthy. The Application Rating list all the executable(program files) that have been determined to be "trusted" by Symantec and can be excluded from system scans. This will help to speed up the time it takes to complete a scan. You
are shown how many others in the world are using that product's executable, it trustworthiness and how it effects systems resources, where many viruses can cause extreme overload problems.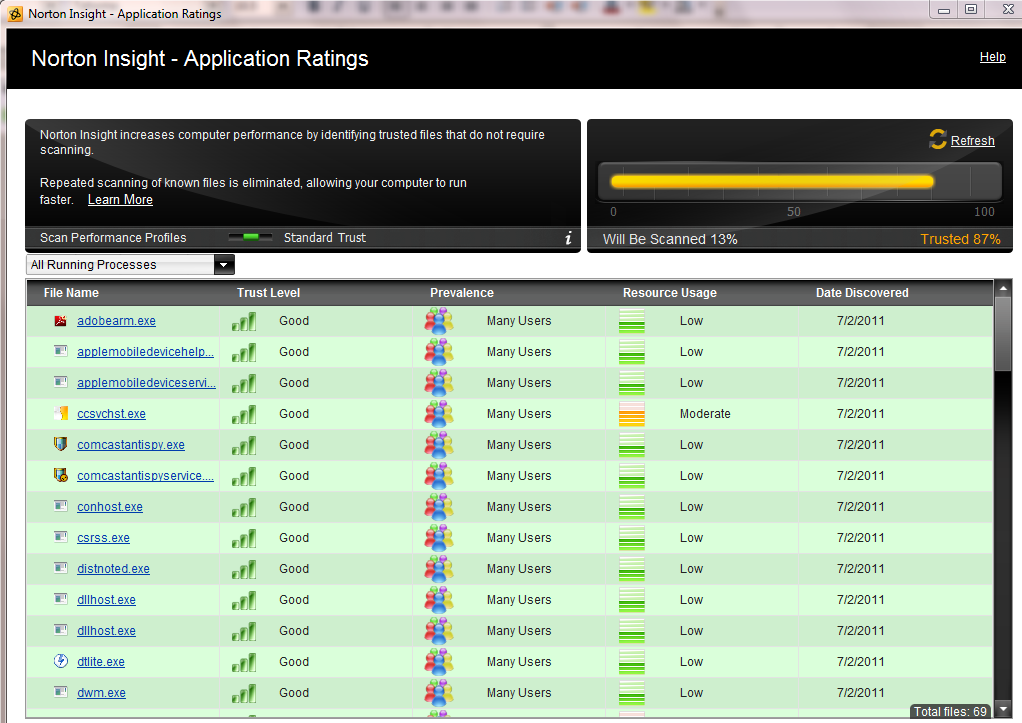 Security
Installation requires system administration rights. Making changes to your account will require your to connect to the Symantec website, login with user name and password.
Installation
Installation is easy to complete.
Knowledge Level
Novice = 3 Intermediate = 2 Expert = 1
Technical Support
Online knowledgebase, chat, online community forum, and a web based help desk ticket system.
License Model
$39.95 covers installation on one computer.
Extras: 30 day free trial of Symantec Online backup.
Conclusion
Symantec has a long term position in the virus fighting space. They've thoroughly covered all the bases: web, social media, email, and proactive vigilance. A bit more than a can of bug spray, but for the money, it's solid way to keep the electronic bugs out.
For a listing of all our reviews checkout the Antivirus Review Page.