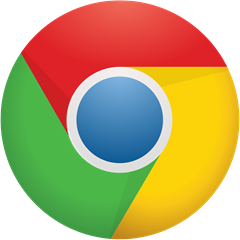 Imagine being able to access your PC from anywhere in the world as long as you have a device connected to the Internet. Remote access has been a real game changer for support personnel and the travelling workforce. We have been discussing some free options for remote PC support and we want to talk about another useful option here.
Chrome Remote Desktop is another free remote computer support application that is simple to use and install. It runs as en extension inside the popular Google Chrome browser.
You can fine the related downloads below:
Chrome Remote Desktop is very flexible. Since it is running inside the Chrome browser it can be used on computers with different operating systems. It can work on computers running Microsoft Windows, Mac or Linux. And, you can connect to and from computers with any of these operating systems.
If you want to connect from a mobile device, then you are in good shape too. There are apps available in the Google Play Store and the iTunes store. This means you can connect to a computer running any of the above mentioned operating systems from an iPhone, iPad, Android phone or tablet.
Admittedly, there are other options out there that offer way more options. The main one being that both the connecting computer and the host have to use Google Chrome (which is a great browser). But, Chrome Remote Desktop is quick and easy to install and its operating system flexibility is a huge plus. It also works with hosts that run on multiple computers. So, you are able to see what they see from either screen. You can also switch to full screen mode to get a better view and transfer files from the remote machine.
There is one disadvantage to using Chrome RDP: security. While the software is said to be relatively safe for most users, data leaks can still occur. Because of this, you should think about using a VPN along with Chrome RDP to connect to a VPN server, avoiding major hacks and patching up any security flaws.
Inside Chrome Remote Desktop
Chrome Remote Desktop has an option for spontaneous support and for unattended access. Spontaneous support is when you need to give temporary access to someone using a special code that only they will know. Unattended access is basically where the remote access is enabled permanently giving you the ability to access the PC at any time.
In order to use the software, you have to login to the browser using your Google account.
If you would like to enable someone to access your computer a single time, then you will use Remote Assistance. It will generate a one time number that you give to the other person. Once they complete the connection, the number  can no longer be used to connect to your machine again.
If you need permanent access to a computer, then you will add it in the My Computers section and enable remote connections. This will generate a PIN number that you can use over and over to connect.
If you want an application that is easy to install and work with then you cannot go wrong with Chrome Remote Desktop. It is limiting in that both people need Google Chrome, but it is a very good remote access application. However, if you are needing something with more features then you may want to look elsewhere. Check out our article on free remote access software to get more ideas. You can find the link at the beginning of the article.