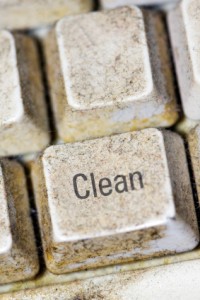 Most people want to keep their MSN, Google and Yahoo search traffic private.
Every Page, Image, URL and Search are recorded on your computer when you are online. Often times a cache stays in your browser so if you just started to type in the first letter of a domain the recent sites you visited starting with that domain show up.
With people using multiple browsers like Internet Explorer, Firefox, Safari and Chrome it can be very hard to hide your online tracks.
Perhaps the worst part of all this is all these files build up over time. I had one instance on a friends computer that had over 8 Gig's of just junk temp files on his computer. That is a whole lot of history!

How to Remove and Clean Your Internet Tracks
The best way to clean up your computer is to use a software program designed to remove junk temp files and internet history. For this PCTechGuide.com Recommends users user PC Health Advisor. In just a few minutes you can totally delete all your private search history and web browser history as well as clean up disk space and make your computer faster.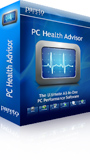 PC Health Advisor is a all round PC Tune-Up Program that not only cleans and deletes your search, browser and image searching history but it also works to repair your computers registry and you can fully manage the start-up programs on your PC. It even can detect out dated computer drivers and if you are infected with malware. It's one of my favorite Tune-Up programs on the market.

PC Health Advisor Features
Deletes Temp Files
Cleans and Removes Private History
Repairs Windows Registry
Finds and Updates Missing Drivers
Removes Malware
Startup Manager