Click Start, point to All Programs > Accessories > System Tools, and then click Backup.
The Backup or Restore Wizard is launched.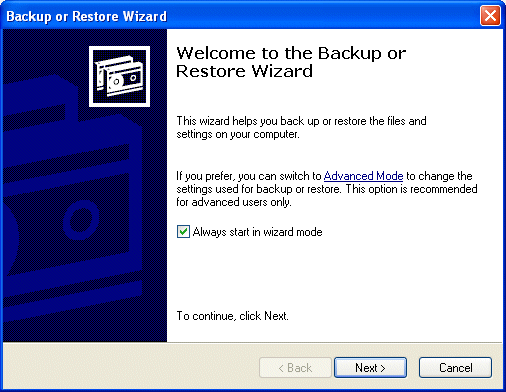 Select the Restore files and settings radio button.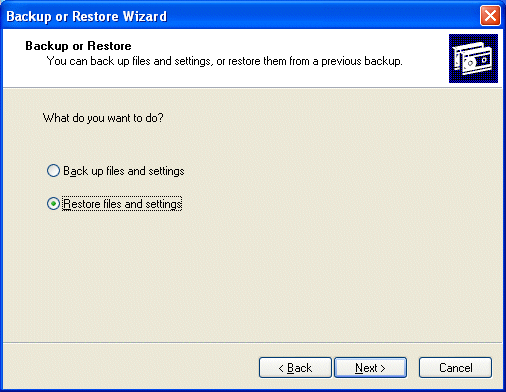 specify which files and folders from the backup you wish to restore.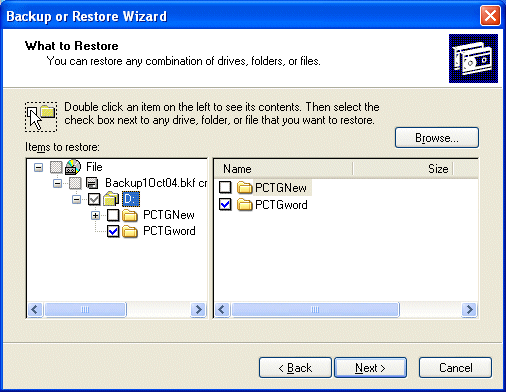 Click Next.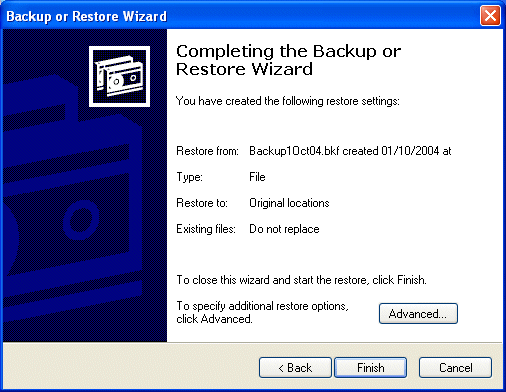 Click Advanced to restore to somewhere other than the original location.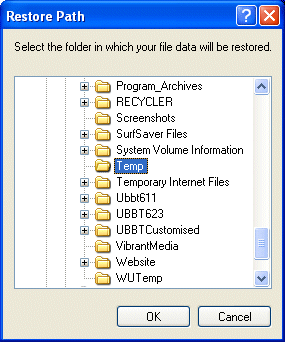 Specify where you want the backed-up data to be restored to and click OK.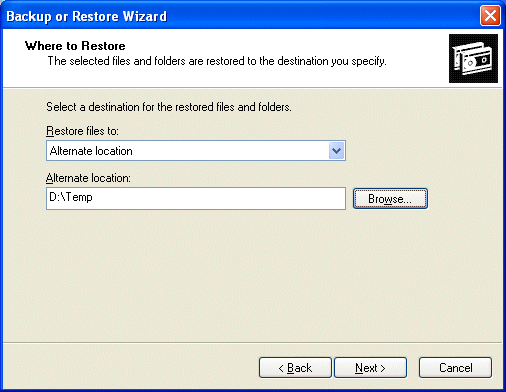 Click Next to confirm the indicated destination.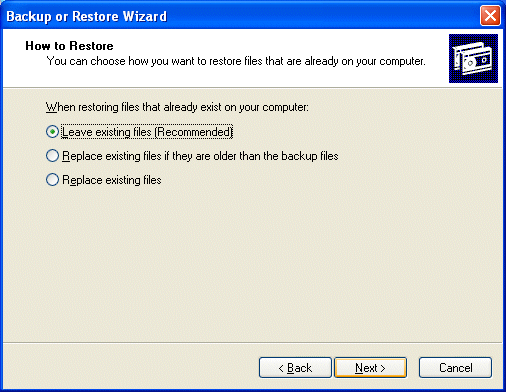 Indicate how you want to handle the situation where files being restored already exist in the destination location …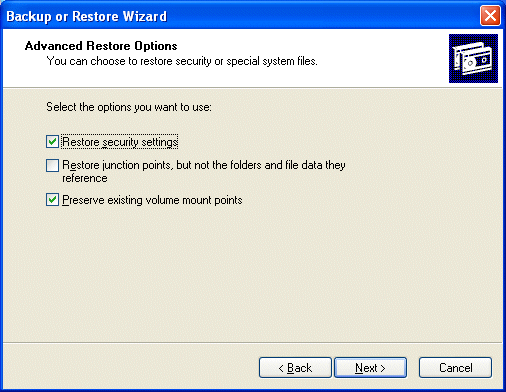 … and how you want to handle security or special system files.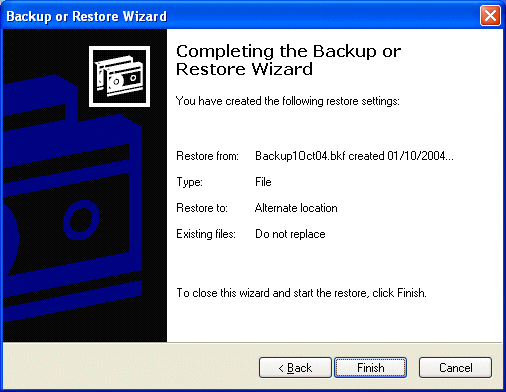 Click Finish to start the restore.
Progress is monitored through to completion.
You may then click Report to view an associated status report, followed by Close.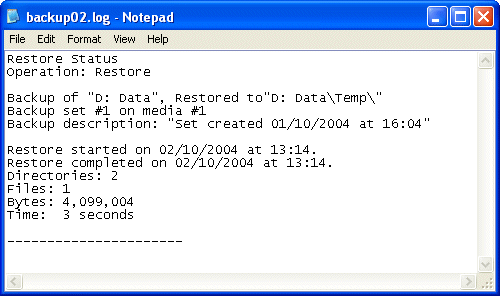 You may confirm the presence of the restored folders/files via Windows Explorer.