If you're planning on using a joystick or MIDI device you're going to need access to two adjacent PCI slots.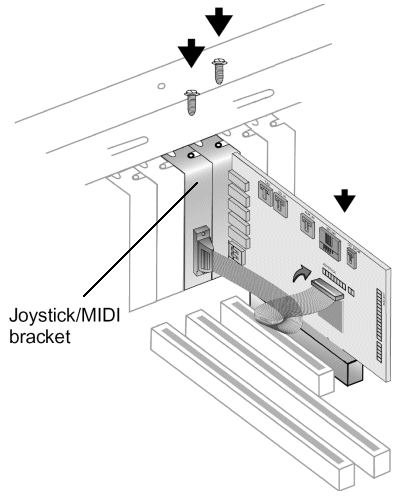 Fit the sound card and joystick/MIDI bracket as illustrated, connecting the latter to the associated connector on the sound card using the cable provided. When installing the sound card, take care to align it precisely with the PCI slot before pressing the card gently but firmly to properly locate it.

Secure the card and the bracket with the screws you set aside earlier.