Here we're going to examine how to eliminate individual clicks that have not been removed by the Remove Noise function, specifically the rather obvious click that occurs about 40 seconds into the Dance The Night Away track.
To do this we first need several clicks of the Zoom tool to get a closer view of the click waveform.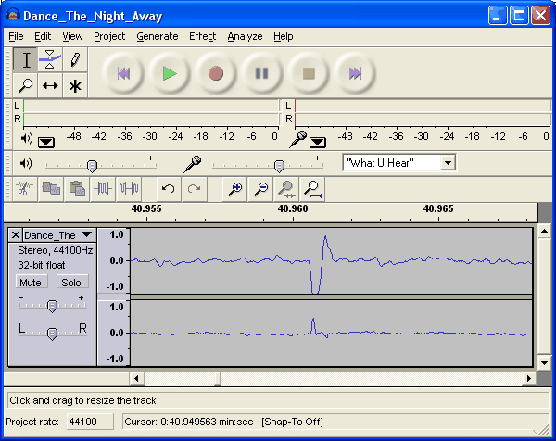 We're then going to flatten the offending portion of waveform by replacing it with an adjacent segment.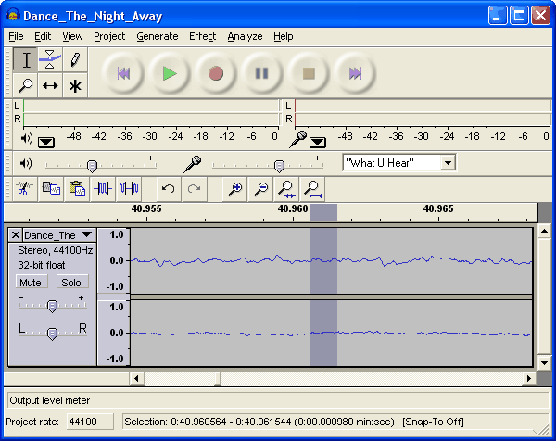 We'll then play the bit of the track in question to confirm that this bit of trickery sounds OK, before saving the edited version of the track!