We're going to be setting up two identical hard disk drives as a single mirrored RAID 1 array.
Power the system down, remove the case and fit and connect up the hard disk drives. Refer to the How to install a second hard disk drive tutorial for detailed instructions on how to go about this.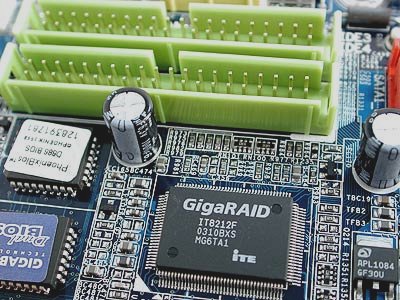 However, in this case we'll be connecting the drives to the RAID controllers rather than the standard EIDE channels.
Ideally, the drives should be identical. At the very least, they ought to have the same capacity.
For our RAID 1 array, it's necessary to attach the two hard disk drives as primary master and secondary master on each of the associated 40-pin connectors.