Your Pentium 4 motherboard should include a manual with installation instructions. Consult both this and any documentation that came with your Pentium 4 processor.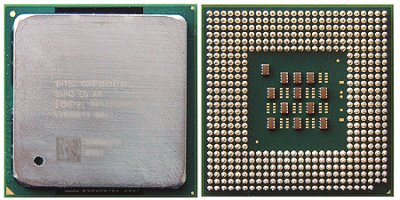 The Pentium 4 uses a FC-PGA2 packaging. While the Integrated Heat Spreader (IHS) affords good protection to the CPU itself, the pins on the underside are fragile and easily bent, so the chip needs to be handled with care.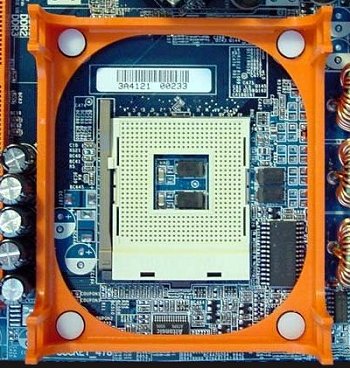 The CPU chip is designed to fit the Socket 478 form factor.
Note that motherboards intended for Pentium 4 CPUs have a special processor retention mechanism, attached via four pushpins surrounding the processor socket.
The release of the first Pentium 4 in late 2000 coincided with the latest on Intel's socket line-up, namely Socket 423. Indicative of the trend for processors to consume ever decreasing amounts of power, the PGA-style Socket 423 had a VRM operational range of between 1.0V and 1.85V.
However, Socket 423 had been in use for only a matter of months when Intel muddied the waters still further with the announcement of the new Socket 478 form factor. The principal difference between this and its predecessor was that the newer format socket featured a much more densely packed arrangement of pins known as an FC-PGA2 interface. Also referred to as a micro Pin Grid Array (µPGA), this allows both the size of the CPU itself and the space occupied by the interface socket on the motherboard to be significantly reduced.
Socket 478 was introduced to accommodate the 0.13-micron Pentium 4 Northwood core, launched at the beginning of 2002.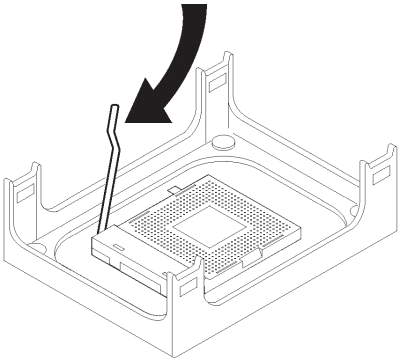 Pull the socket handle sideways away from the socket and then raise the lever up to a 90-degree angle.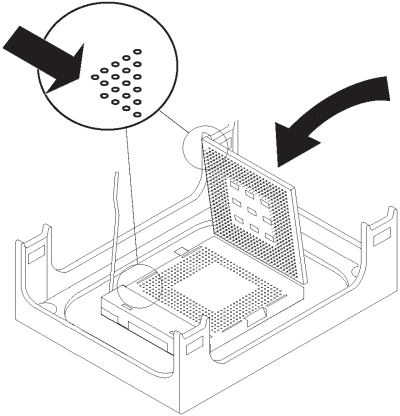 Carefully align the processor using the gold arrow markings on substrate of the FC-PGA2 package and the socket for reference. This should point towards the lever pivot. The CPU will only fit in the correct orientation.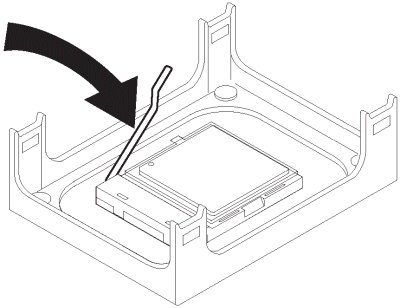 Taking care not to bend any of the processor pins, carefully insert the processor into the socket. Hold the CPU down firmly with one hand and close and secure the socket lever with the other.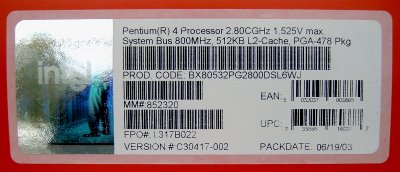 The sticker on the box of the boxed processor (that has the processor speed information, test specification, and lot number) can be removed and placed on the inside of the system chassis that the processor is installed into. This will allow quick access to the information that is no longer available on the top of the processor when the heatsink is installed.