If you're smart, installing Windows XP will involve less guesswork and less nasty surprises than has traditionally been the case when upgrading to a subsequent version of Windows. The Upgrade Advisor is a tool that checks system-level software and hardware drivers against a database of compatible products and warns you of any possible problems with your configuration.
The following series of screenshots illustrate how the Upgrade Advisor works: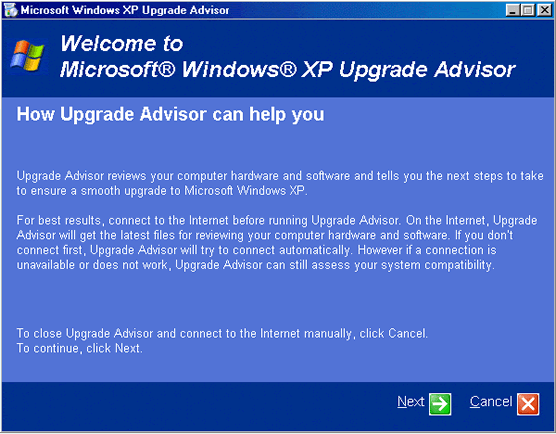 The Upgrade Advisor is a standard Microsoft wizard application, which guides you through the associated process a step at a time.
Click Next to continue.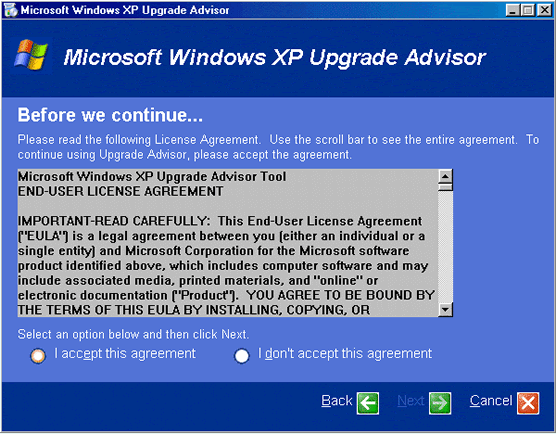 Indicate your acceptance of the conditions and click Next to continue.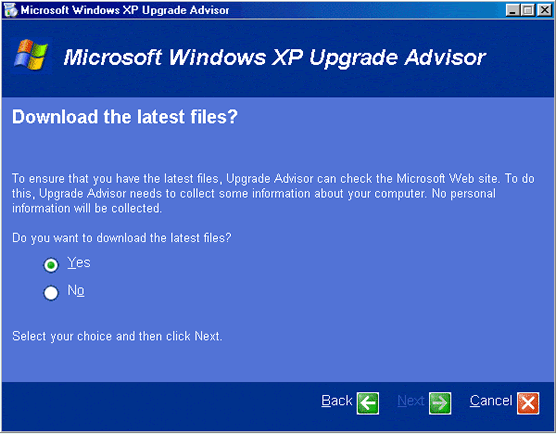 Check Yes and click Next to ensure that you run the latest available version of Upgrade Advisor.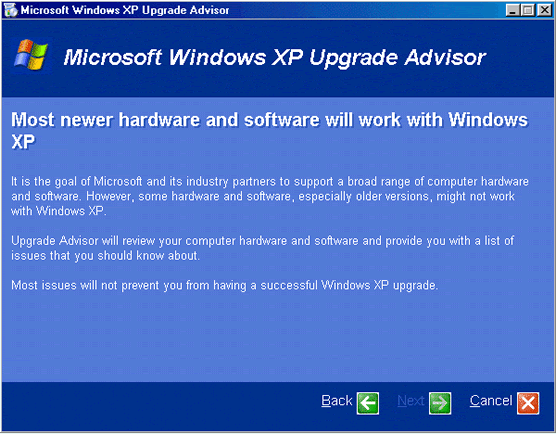 Click Next to continue.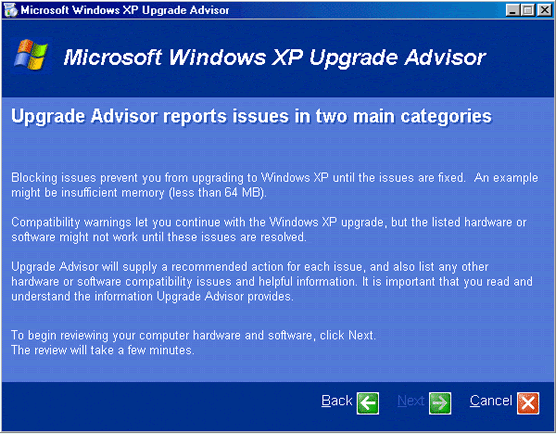 If you allow it to, Upgrade Advisor will download an updated list of compatible products when you run it: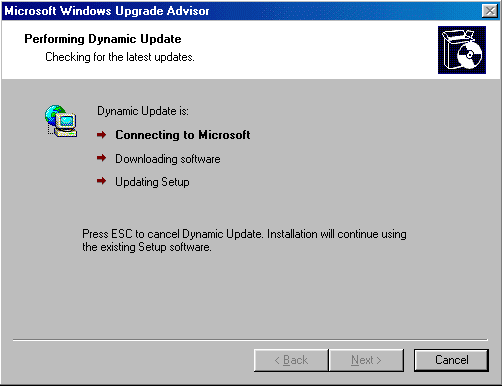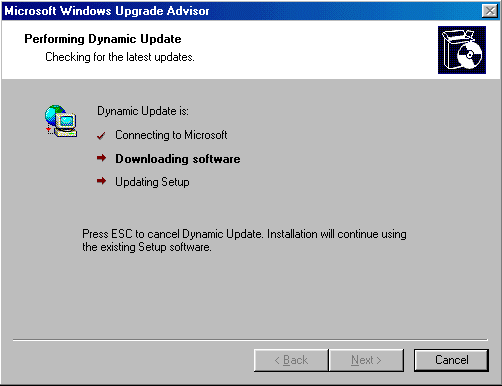 Armed with the latest compatibility information, the utility begins examining your system. This may take several minutes, depending on the speed of your system and the number of hardware and software components you have installed.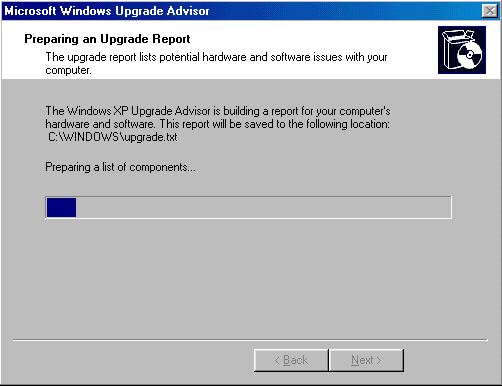 Eventually, a summary of the Upgrade Report is displayed. You're invited to save the detailed report to a location of your choice. By default, a copy is saved to the Windows folder.