Repeat the same process as used previously to make a backup copy of the current boot.ini file.
This time, however, when the file has been opened in Notepad…

… locate the [Operating Systems] section.
Copy the entry beneath this that relates to your default operating system, and paste it on the line below.
Add /safeboot:minimal /sos /bootlog to the end of the line you just copied. If you want networking support, then change minimal to network.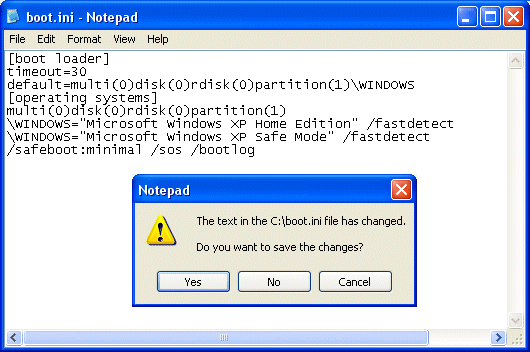 Close Notepad and save changes when prompted.
The next time you boot your system, Safe Mode will be present in the list of available options.

You can view the boot.ini file via the System Configuration Utility. To run this click Start > Run, enter msconfig.exe, click OK and select the BOOT.INI tab.
Relevant Microsoft Knowledge Base Articles