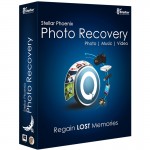 Stellar Photo Recovery
Stellar Photo Recovery basically covers it all, for photos and media options, that is. This product, like the title says, is for photo recovery and media recovery only. While it is cheaper than the Stellar Phoenix Windows Data Recovery, it is only cheaper by about $10, so if you have anything else that you have had accidentally deleted or lost on your computer, liked files and reports, you may just want to spend the extra few bucks and get the whole package. The Stellar Photo Recovery does its job, however, and I would definitely recommend it to someone just looking to recover photos.
Download Stellar Photo Recovery Here
Program: Stellar Phoenix Photo Recovery
Company: Stellar Data Recovery
Supported OS: Windows NT, 2000, XP, Vista, 7
Price: $39 USD
Overall Rating: 8 out of 10
What It Does:
Stellar Phoenix Photo Recover works on recovering deleted, lost or corrupted media. If you are looking for something to recover pics, music or videos, this is the product for you.
Installation:
Installation time is about 30 seconds and the product takes up about 20MB of disk space.
Details:
You will see the following three tabs after installing this product and starting it up. Let's start with the first tab.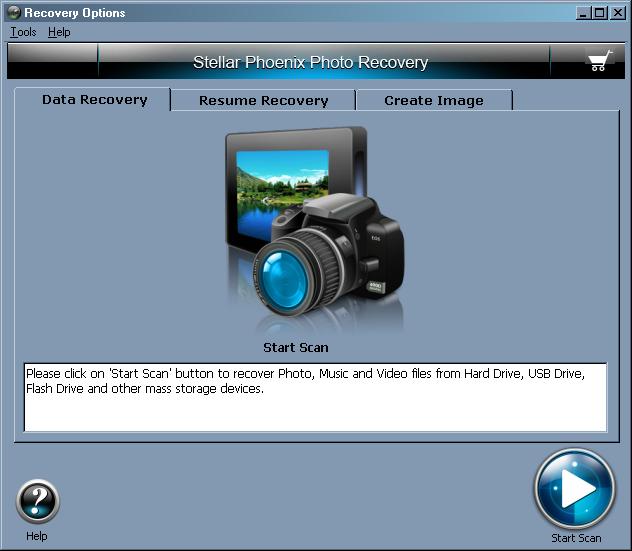 While you can load a disk image for scanning, I chose to use my primary drive, just to see what happens.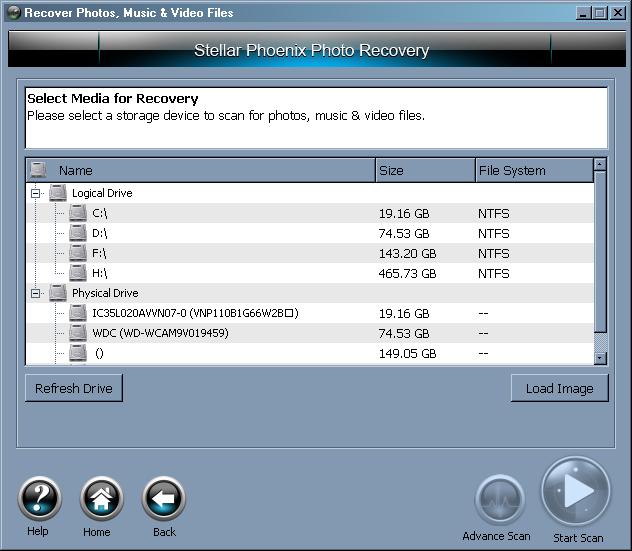 I chose the advanced scan. You can also look under the "Select Range" tab to scan a certain sector range if you so choose. I just opted to select all file types.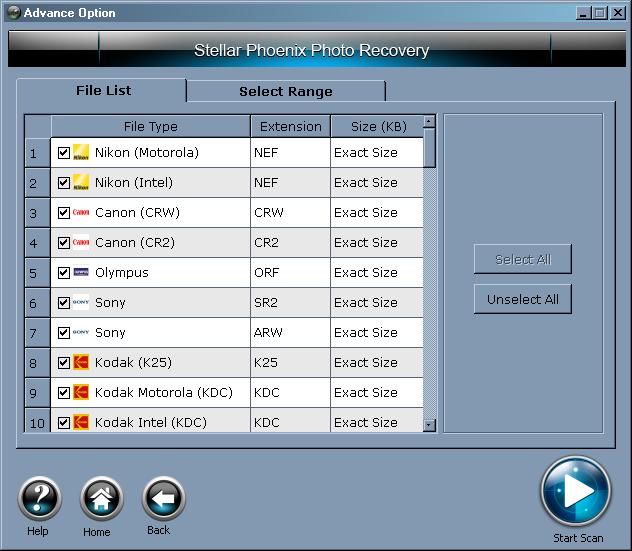 While the scan is progressing, below shows how my screen looked.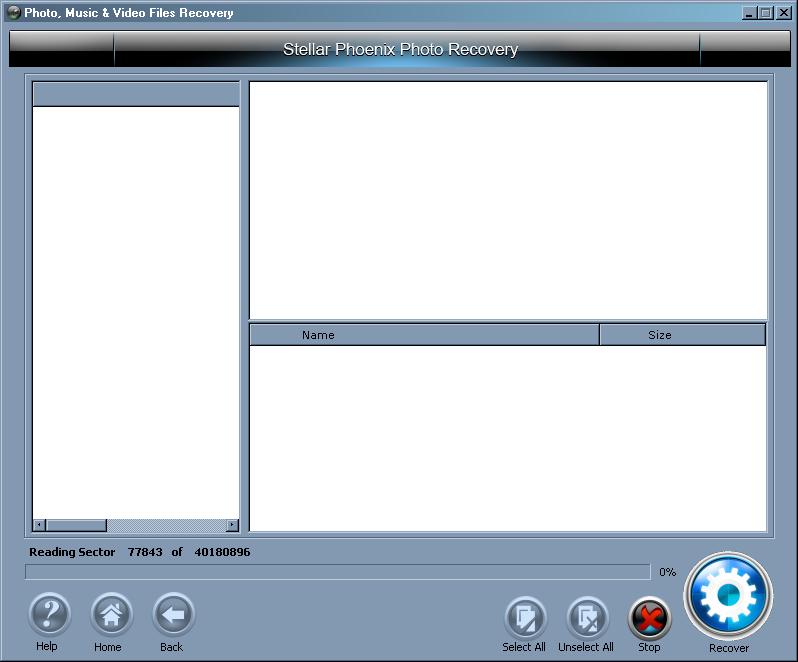 Images are displayed as the data is restored.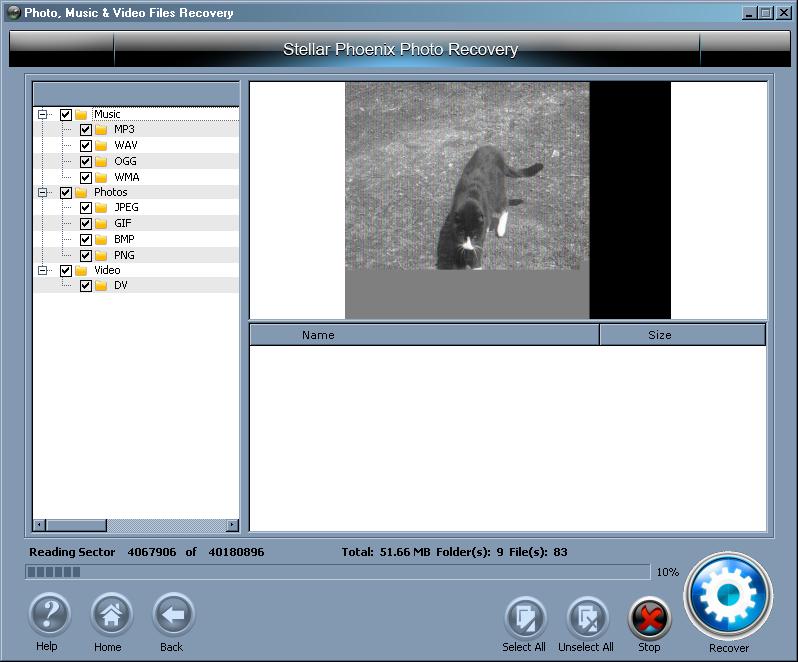 Once complete, you can browse away and see what was found.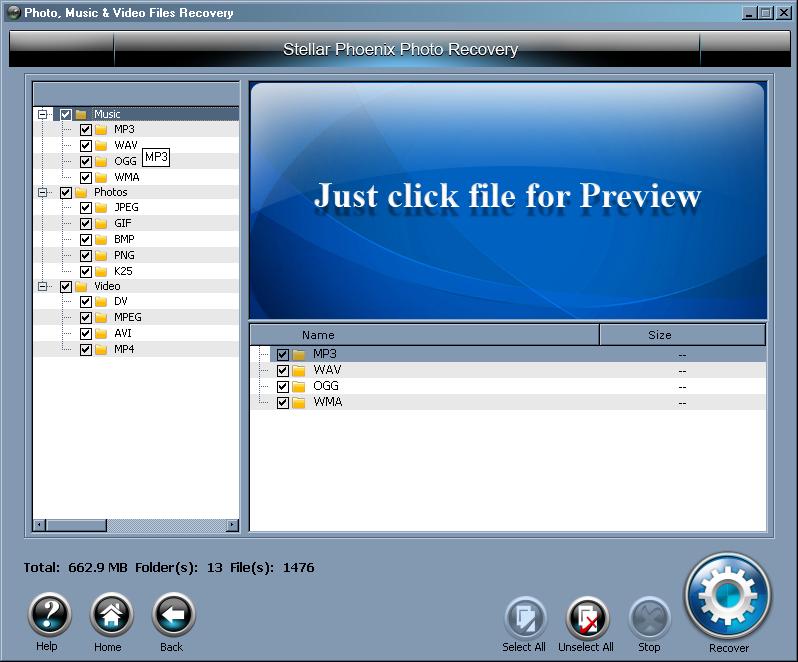 There is also a "Create Image" tab in the first screenshot I show. You can use this section to create images of recovered media and store them in another spot.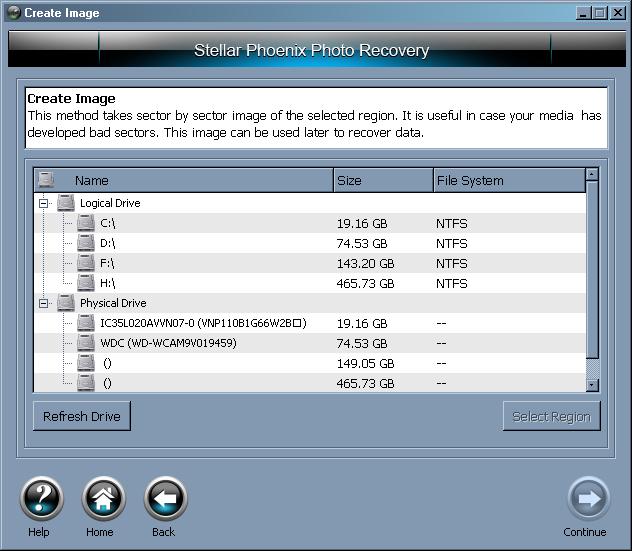 Ease Of Use:
Stellar Phoenix Photo Recovery's interface was made for a more intermediate to advanced user, but I am confident that even a novice user would be able to figure the navigation with just a little bit of patience.
Summary:
Stellar Phoenix Photo Recover installs quickly and does a great job of recovering photos, music and videos. If you are looking for something just to recover media data, then this would be a good choice for you.
PROS: Recovers media data well and is priced reasonably.
CONS: While I couldn't find a con for the product in itself, I just want to reming you that this product is for media data ONLY.