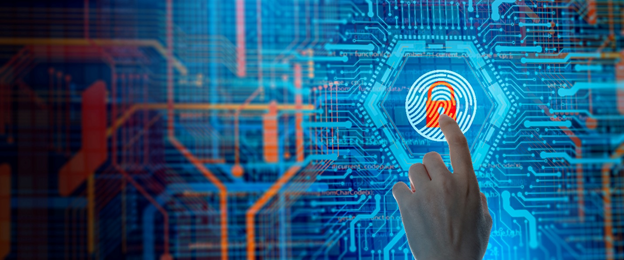 During the past few years, ransomware attacks have become more common. As numerous criminals shift their focus from large enterprises to small and medium businesses that do not have strong security measures, ransomware attacks are evolving. Now, there are criminals who are even targeting home internet networks with ransomware attacks. Why are they doing this, and how do criminals decide who to Target using ransomware?
First, cyber criminals usually target people who do not have the appropriate technology resources and security infrastructure. They are also targeting those who have a significant amount of confidential and personal information. The goal is to extract a more significant ransom because of the sensitive nature of their targeted information. How are criminals targeting homes for ransomware attacks? Learn more below.
Those With Critical Information Are Being Targeted
Cyber criminals want to use time as a weapon. Therefore, they will target homeowners with critical information that could be relevant to major industries and projects. That way, they know they can get you to pay the ransom before you waste countless hours trying to free your files. Even if you invest in the best ransomware removal services available, you may end up spending more money in business downtime than you would by paying the ransom. Individuals who are being targeted include:
Those Who Work in Government: When ransomware criminals conduct a ransomware attack, they are usually looking for sensitive information to extract more money. Therefore, those who work in government industries are commonly targeted.
Healthcare Employees: It is also not unusual for ransomware attackers to target hospitals and healthcare systems. These are businesses that need to be operational constantly. If they know you work from home and that you work in the healthcare field, they might target your home network as well.
Financial Professionals: Finally, numerous cybercriminals also target financial industries. What they are really going after is money. If you work with money, you could be targeted by a ransomware attack. Even though you may have strong security measures in place, you could be vulnerable to a ransomware attack.
In the end, just about anyone could be hit by a ransomware attack at any time. Therefore, it is crucial to prepare for a ransomware attack. What do you need to know?
Invest in the Right Disaster Recovery and Data Backup Solutions
Because of the growing threat of ransomware attacks, you must think carefully about responding to such a difficult situation. You should invest in business continuity and disaster recovery solutions. For example, it may be a good idea to invest in cloud backup copies that could allow you to restore your files in the event of an attack. That way, you do not have to worry about losing access to some of your most important files.
Unfortunately, there are many people who do not understand just how costly it could be if they cannot access their files. What happens if you cannot access your financial files? What happens if you cannot access your confidential medical records? This could make it hard for you to complete your daily routine. That is why you should invest in the right protection.
You can fix this by investing in solid cybersecurity solutions. You also need to work with professionals who can probe their defenses from time to time. That way, you can figure out where the gaps in your security measures are. This could allow you to patch them before somebody exploits them to launch a ransomware attack.
Finally, you should use two-factor authentication services for your confidential files. That way, even if a criminal steals your confidential login information, they will still require the second factor to upload a virus to your network. This is another defense mechanism business owners need to use to protect against this type of attack. Consider using a second text message or digital fingerprints as a second factor.
Protect Your Home Against the Threat of Ransomware
Ultimately, the best way to deal with a ransomware attack is to prevent it from happening in the first place. Therefore, you need to understand how criminals target networks and infect them with ransomware. Usually, this starts with a target of a phishing attack to gain access to your network. Then, they upload the virus. Make sure you learn how to spot a phishing attack. Then, make sure you backup your files appropriately. That way, if a ransomware attack targets you, you can restore your data from a backup copy.