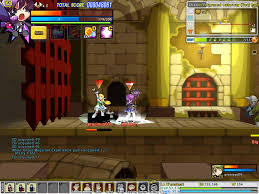 About the game:
Title: Elsword Online
Status: Released Graphics: 3D
Genre: MMORPG
Developer: KOG Games
Publisher: KOG Games
Explosive Features:
Spiritual sequel of Grand Chase
Anime style graphics
Fast and easy arcade action
Elsword is a Free to play Anime game in the MMORPG genre.  The game play is non stop side to side scrolling in a colorful comic book word.  The skill level it takes to jump in and start playing is low and does not take long to fully master the game.  Players can watch and hear their chosen character evolve over time as the player evolves and gains experience.
PVP and group PVP up to 4 players is possible.  For how simple the game is it's very fun to play and made for children and adults alike.  Many of the players seem to be younger which for older more mature players can be bothersome at times.  Overall the community is very solid and you are sure to run into plenty of great gamers and make new friends online.
Featured Video