One way to configure your browser is via the Internet Connection Wizard. This is like to start automatically when you first invoke your browser. If it doesn't, then you can launch it via the Start button by clicking Programs, Accessories, Internet Tools and finally Internet Connection Wizard.
The procedure under Windows 98 is then as follows: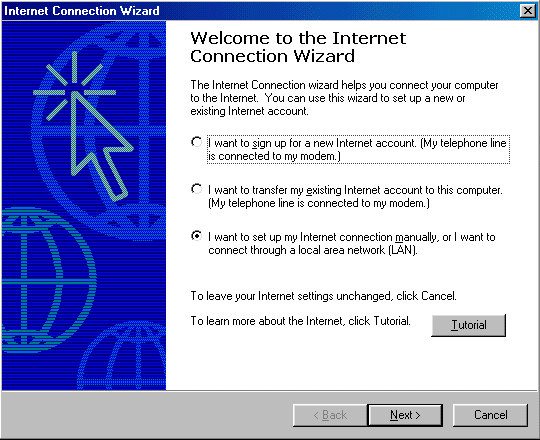 Since you're going to be setting up a broadband connection, select the third option.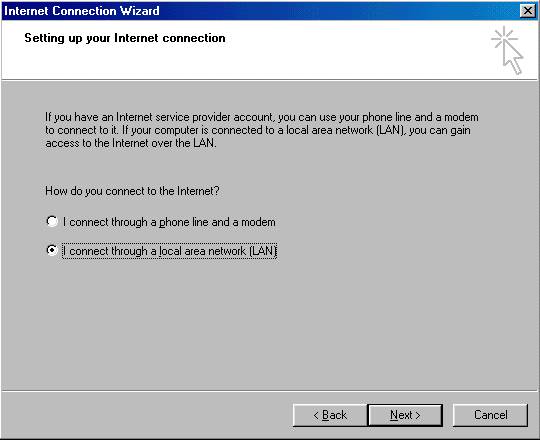 Select the I connect through a local area network (LAN) option.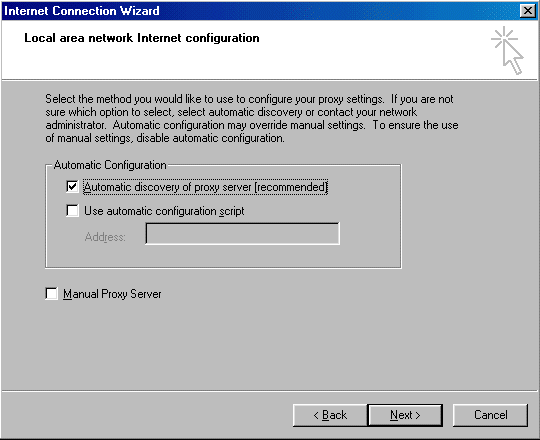 Select the method you want to use to configure your proxy settings. If you're unsure, choose the Automatic discovery of proxy server option.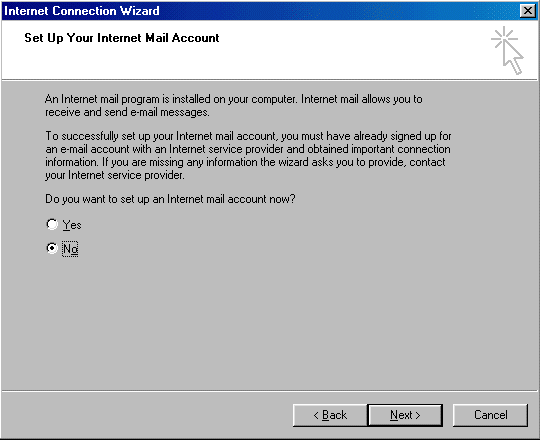 If an Internet mail program is detected on your PC, you're invited to set-up an email account.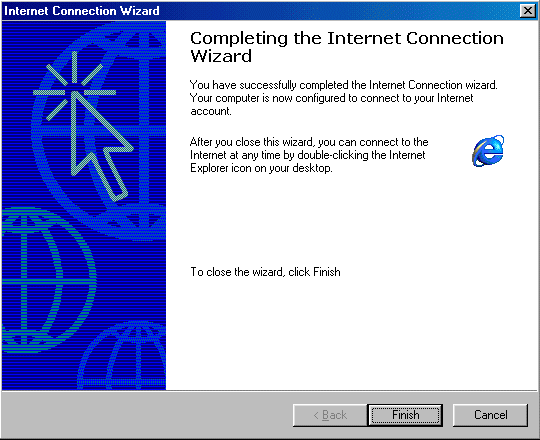 Close the Internet Connection Wizard by clicking Finish.
Alternatively, you set the necessary browser setting directly by clicking strong>Tools, Internet Options and Connections from your browser window.
If your PC also has a dial-up Internet connection, you need to configure this tab in accordance with your connection preferences.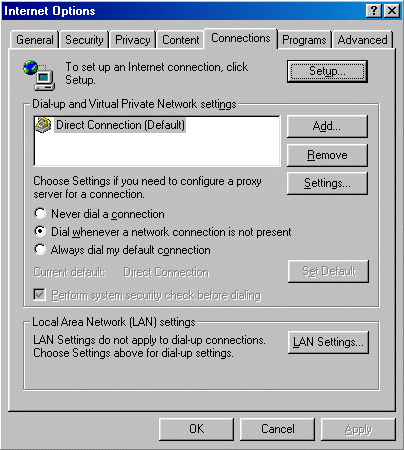 Click LAN Settings to configure your Proxy preferences.