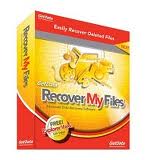 This is PC Tech's number one choice for data recovery!
As far as all around data recovery software goes, Recover My Files would have to be my absolute favorite. This product is great and I highly recommend it to anyone having any data issues. It has a very high success rate for data retrieval and is also very easy to use.

Program: Recover My Files
Company: GetData
Supported OS: Windows 98, ME, 2000, 2003, XP, Vista, 7
Price: $69.95 USD
Overall Rating: 10 out of 10
What It Does:
Recover My Files is a great data recovery tool that will help you recover files from loss, corruption, formatting, infection and incidental deleting.
Installation:
QUICK! 15 seconds for the install and about 15MB more on your computer and it is a finished deal.
Details:
You will have to accept the user agreement to start using Recover My Files.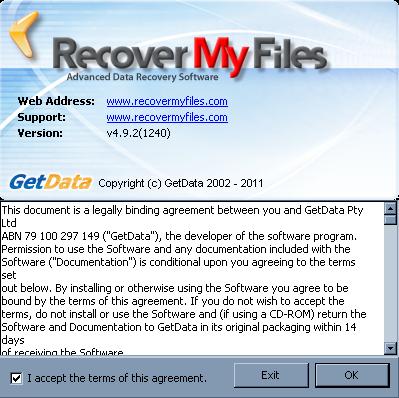 After doing so, you will see two options come up on the screen: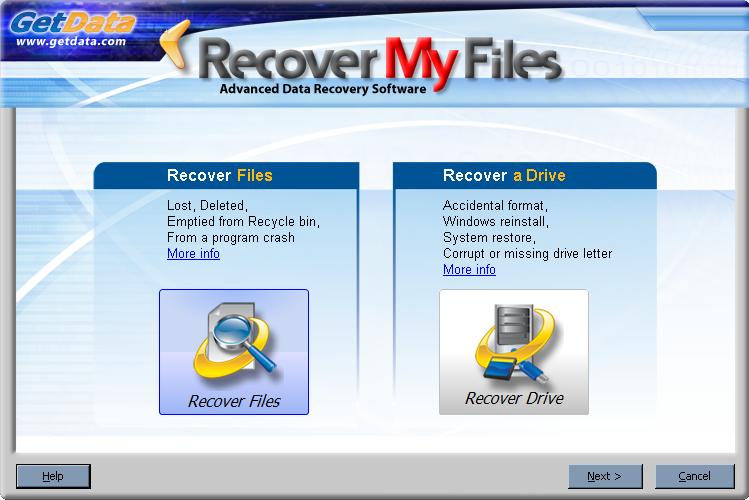 Since I had already purposefully deleted or formatted files earlier for this occasion, I chose to "Recover Files".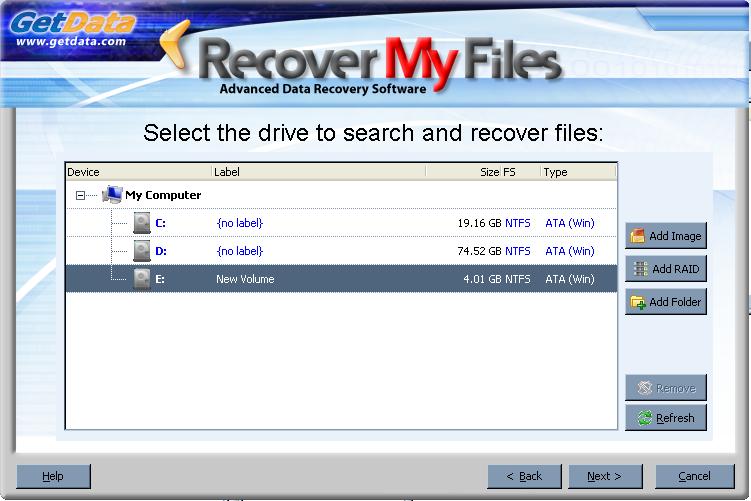 While I was using a newly formatted drive, I did still choose the option of finding deleted files.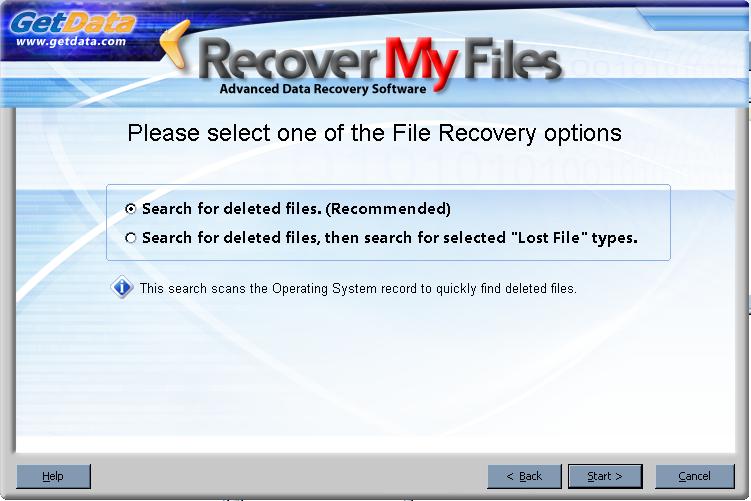 Obviously I didn't have anything deleted in that drive, and the test results came up empty. I next tried it on another drive that I hadn't messed around with, and recovered about 97% of the data from that drive. Awesome!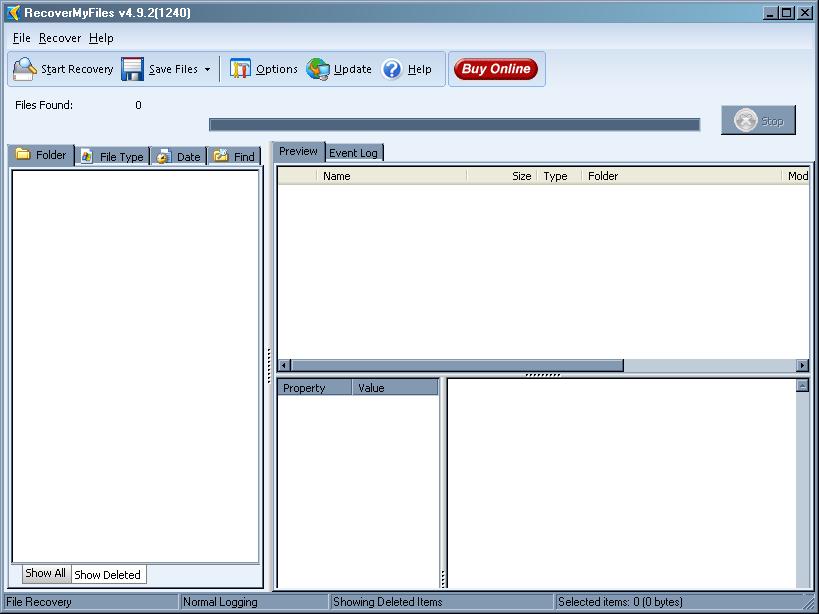 I went back to my first drive and selected the option "Recover A Drive".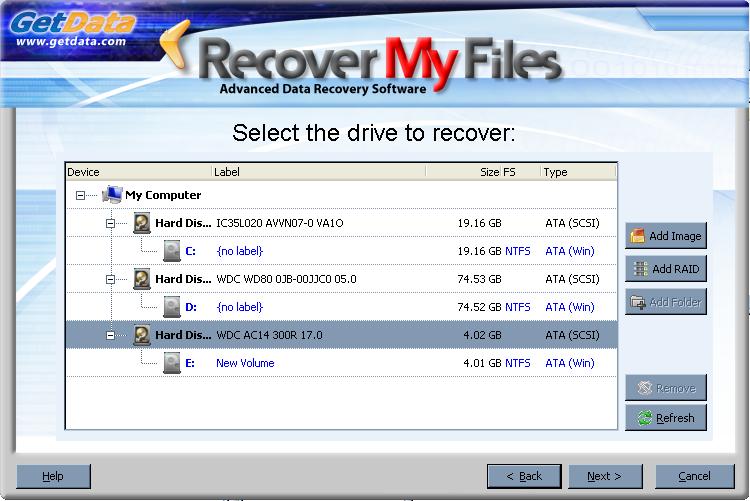 I went ahead and used the automatice option for the scanning process.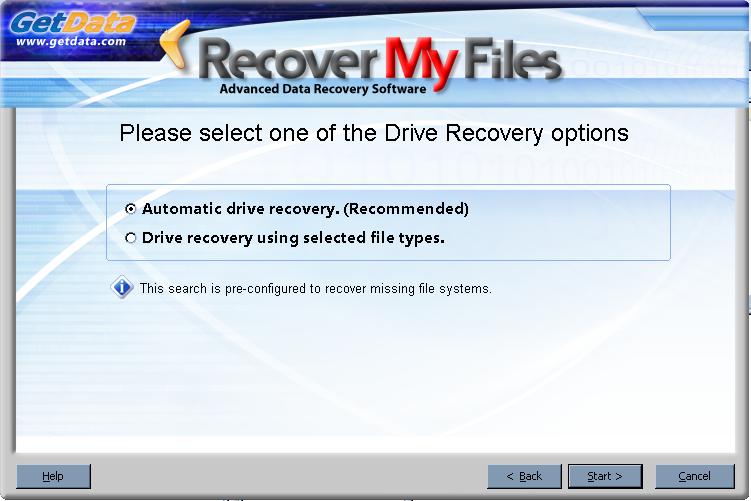 At first, I thought I was going to be in for a big disappointment, but I thought I would wait awhile and see what turned up.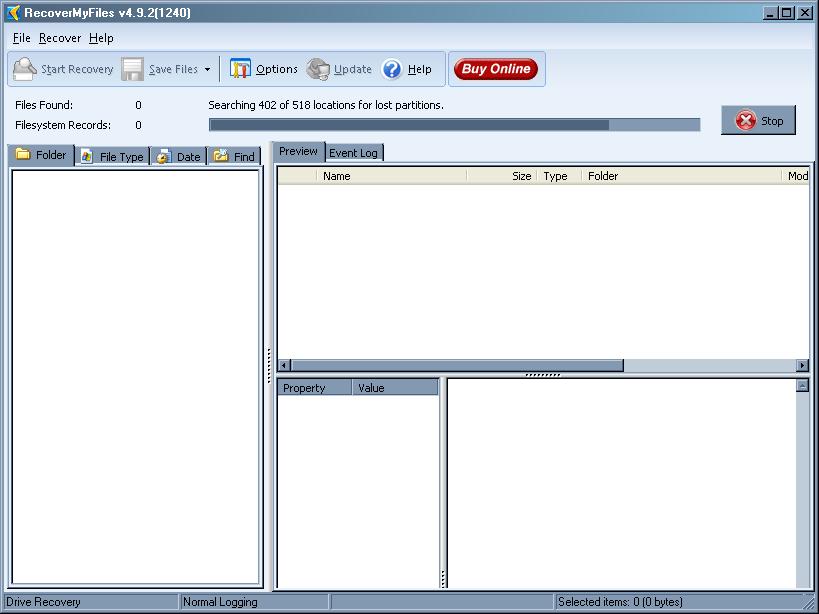 It hadn't restored the partition, but Recover My Files was still searching for lost data.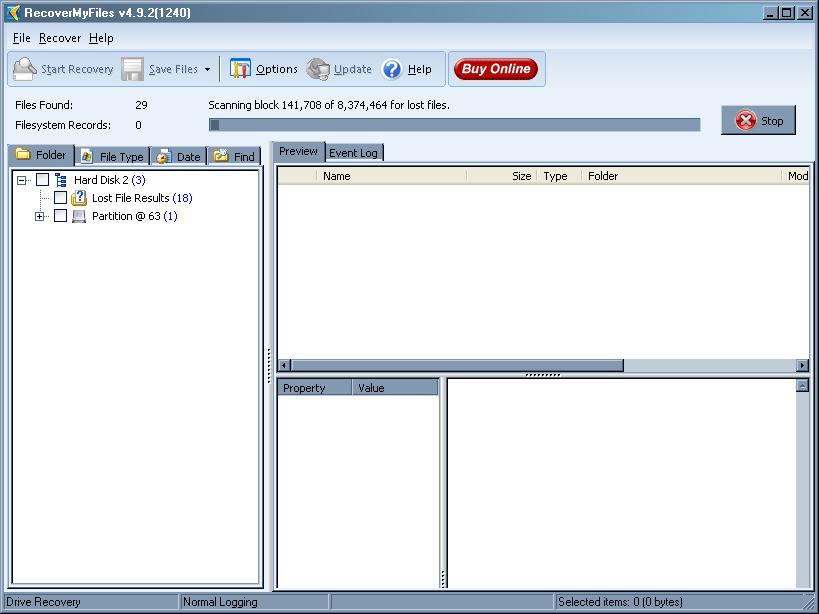 When the scan was finished, I browsed through all of the data Recover My Files found and recovered.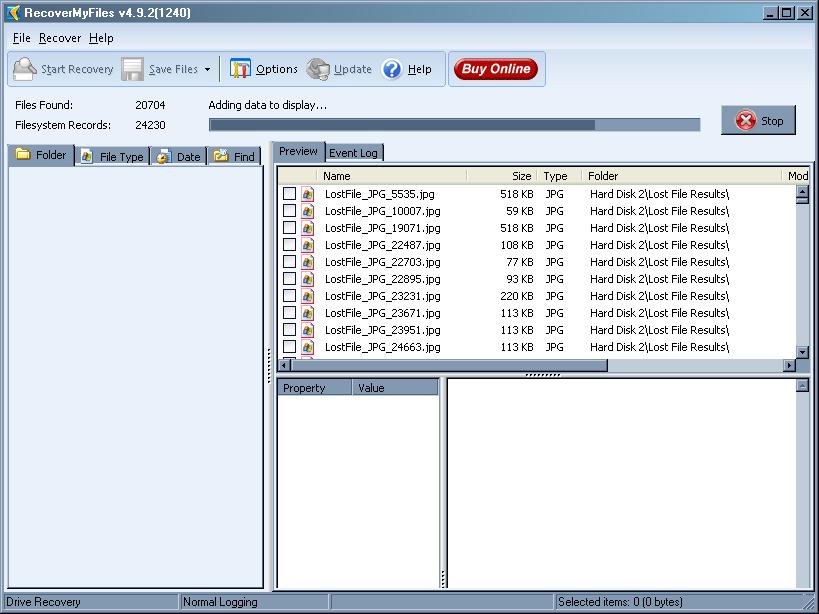 I could then use tabs to sort results out. I could also search for specific phrases and keywords.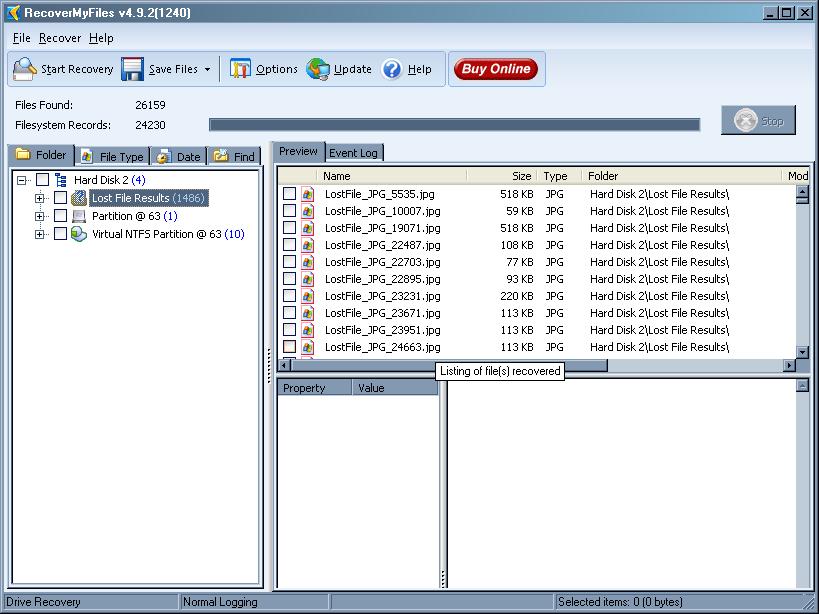 In the "Options" section, you can define better what you want to search for. While it will take more time to search with more options used, sometimes that is how you recover the most information.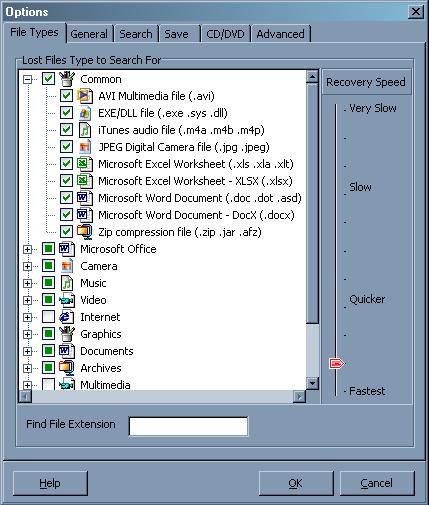 ant
The "General" tab gives you choices on how to make the program function.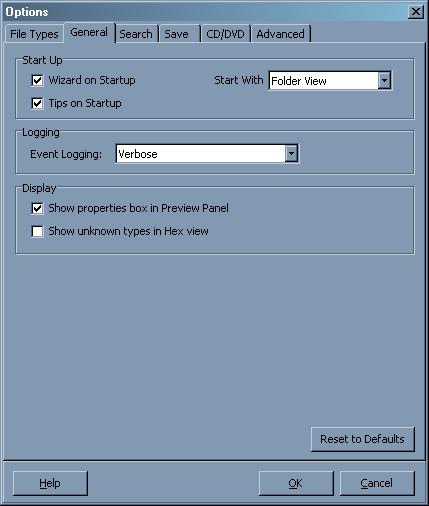 The "Search" button lets you choose how Recover My Files will handle the searches and recoveries on your computer.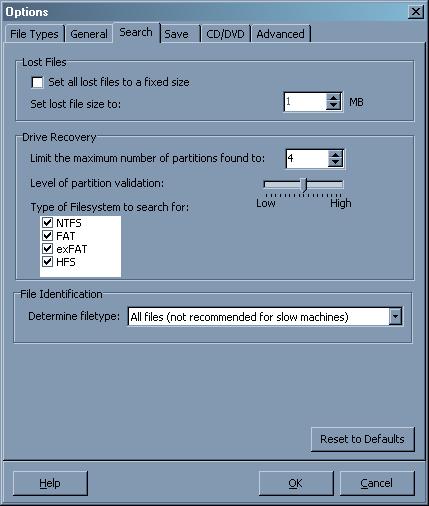 There are several options available in the "Save" tab area. Below, you will see all the different choices you have.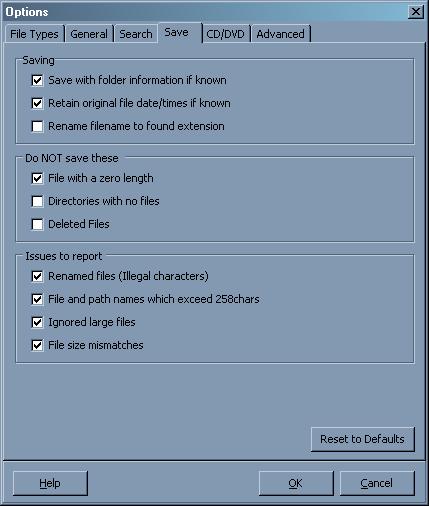 The "CD/DVD" tab will allow you to burn your recovered data to be stored on a hard copy.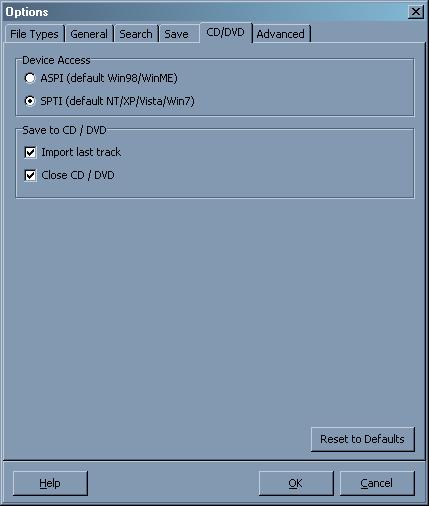 The "Advanced" tab gives you a little more control over your scanning aspects.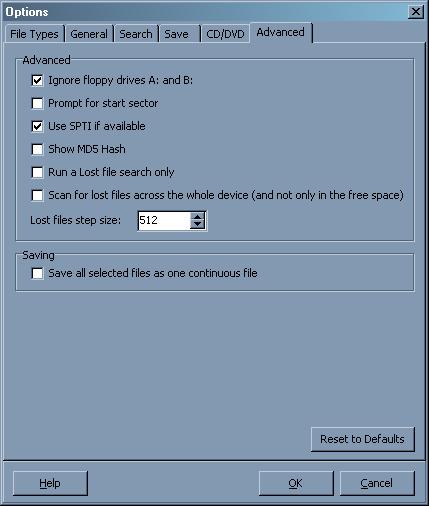 Below you will see more recovered files.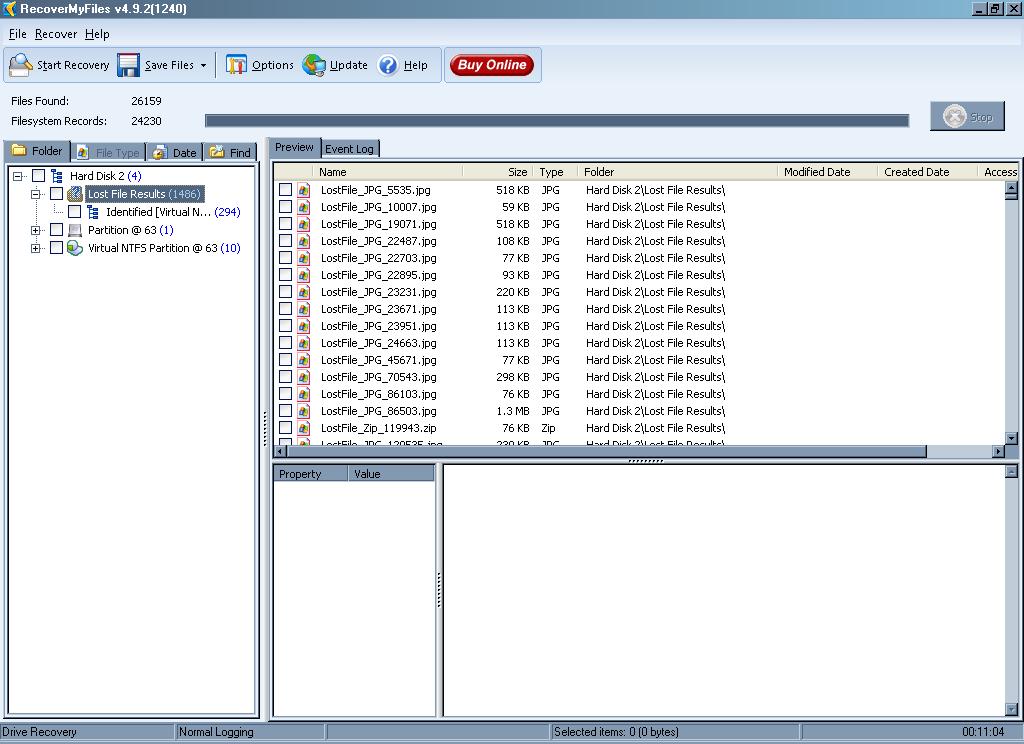 From here, I can filter the files.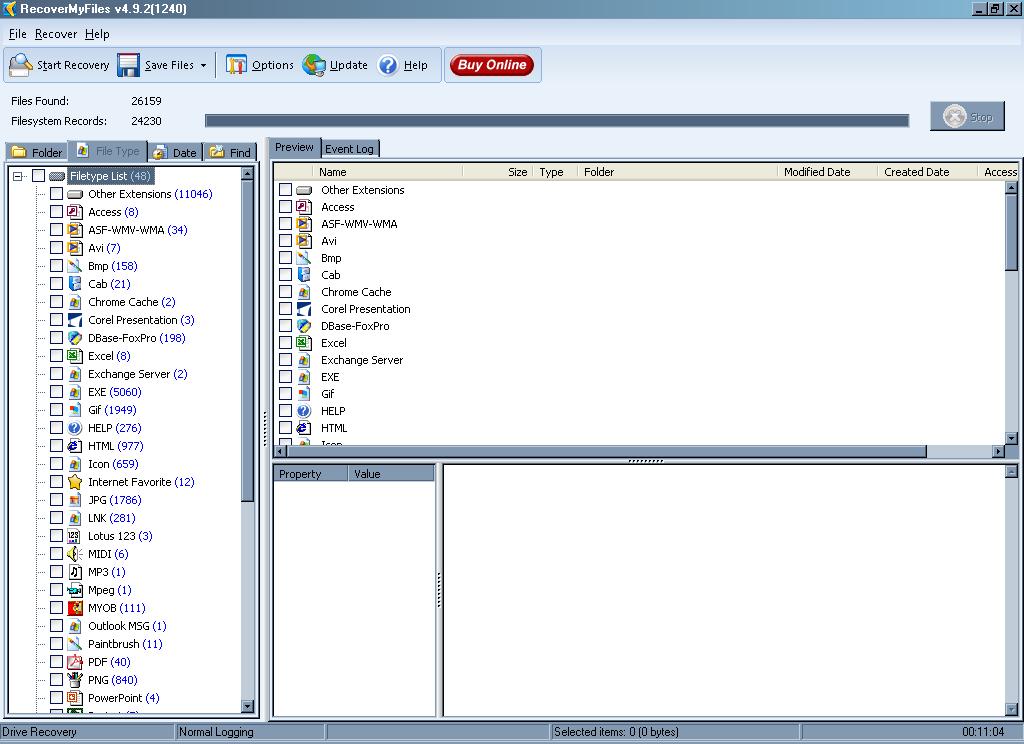 The third tab allows you to filter by modified dates.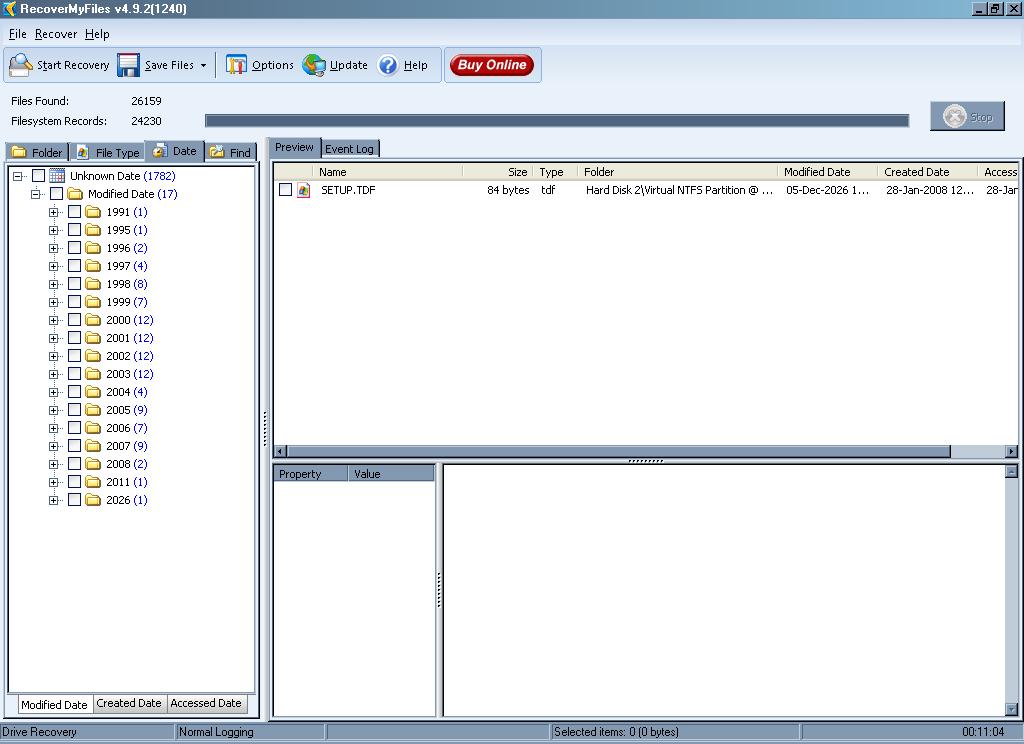 The fourth tab allows a more direct search of files.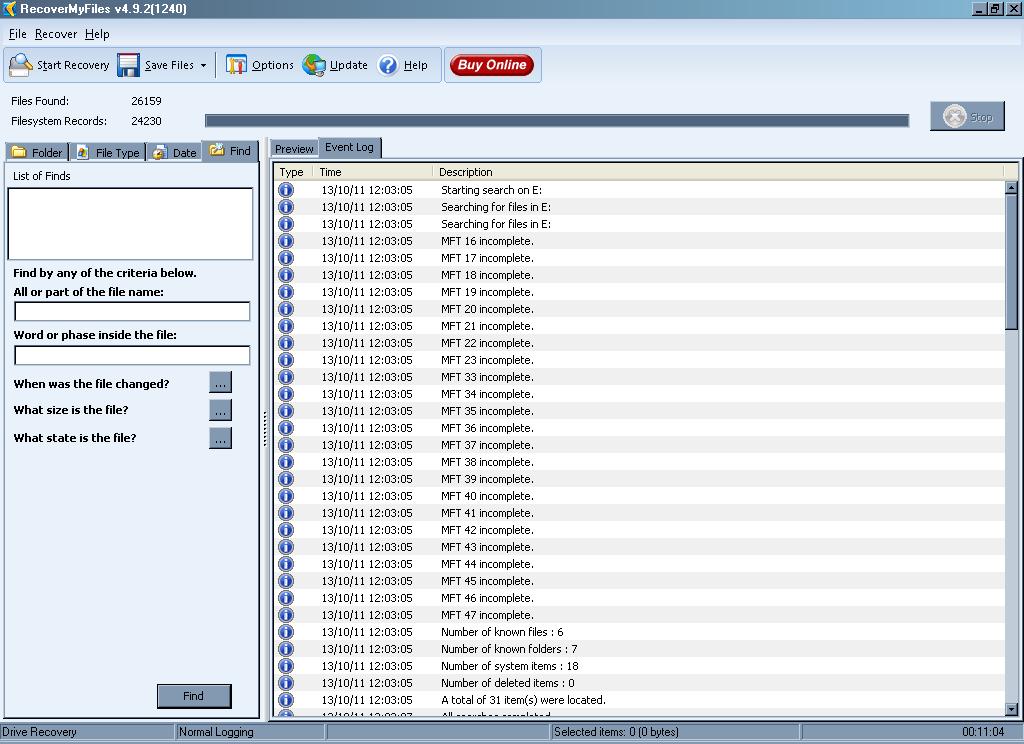 Ease Of Use:
Recover My Files might look a little imposing to a novice user, but it is easy to use.
Summary:
I absolutely loved using Recover My Files. I think this is the best recovery product out there. The recovery rate is about 95% and I was very happy with that. It was a fast install process and I was able to start using Recover My Files immediately.
PROS:
Recover My Files is an excellent product that recovers data and doesn't take forever doing so.
CONS:
A little pricey, but definitely worth it.