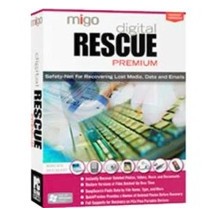 Migo Digital Rescue 4 Premium
I wasn't overly impressed with Migo Digital Rescue 4 Premium, mainly because I thought they could have added more to this product. All it really does is help to recover deleted files on drives and memory devices. While it works well with that, it won't help you recover partitions or drives that are formatted.
» Purchase Migo Digital Rescue 4 Premium Here (Not Recommended)

Program: DT Utilities Migo Digital Rescue 4 Premium
Company: DT Utilities
Supported OS: WiIndows 2000, XP, Vista
Price: $49.99 USD
Overall Rating: 2 out of 10
What It Does:
Migo Digital Rescue 4 Premium will help you recover files you accidentally deleted on your hard drive and memory devices. It will not recover formatted disc drives or any partitions. If all you need it for is deleted files, you should be fine.
Installation:
Installation was easy and didn't take much time at all.
Details:
After installing this product, you will have the option to either enter your license key, or click on the "Activate Later" button. Doing the latter will start your trial version.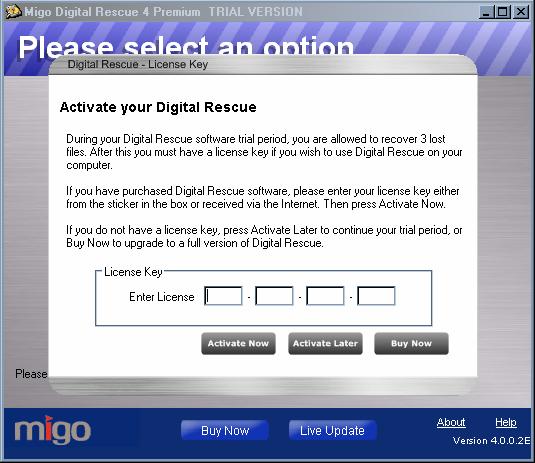 You can then choose which drives you want scanned. Since the program stated that it recovered deleted programs, I tried unsuccessfully to scan a drive with a deleted partition. This did not work.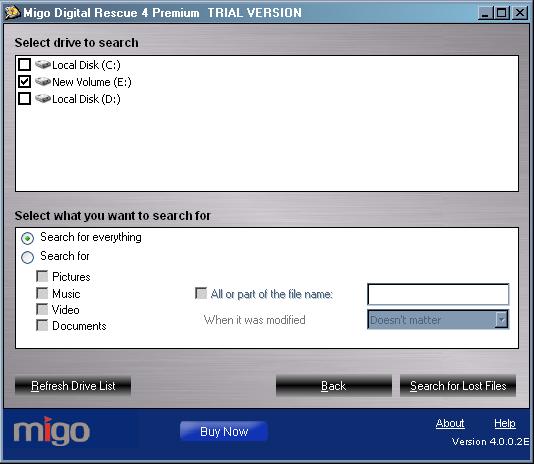 I didn't get anything using the "Search For Everything option, so I selected all the options under it and tried again.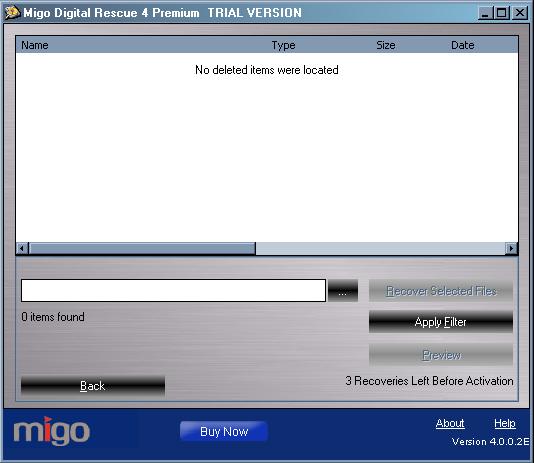 Nothing showed up, which wasn't really a surprise after I looked up what this product did online. I was expecting something it couldn't deliver.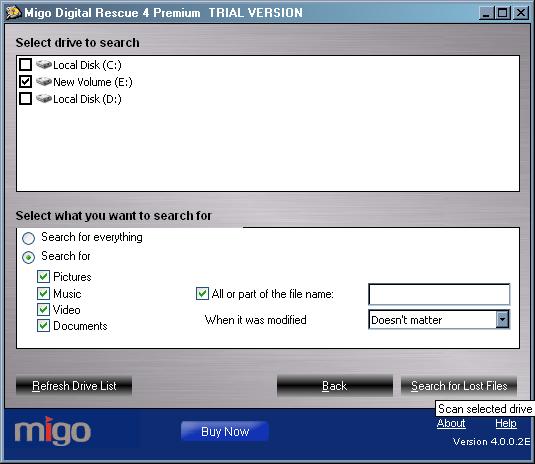 I went through the process again and this time I only used a drive that had some deleted files in it.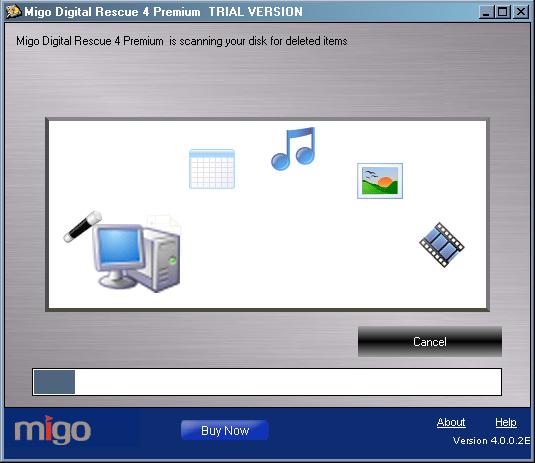 It took about 25 minutes, and below are the results: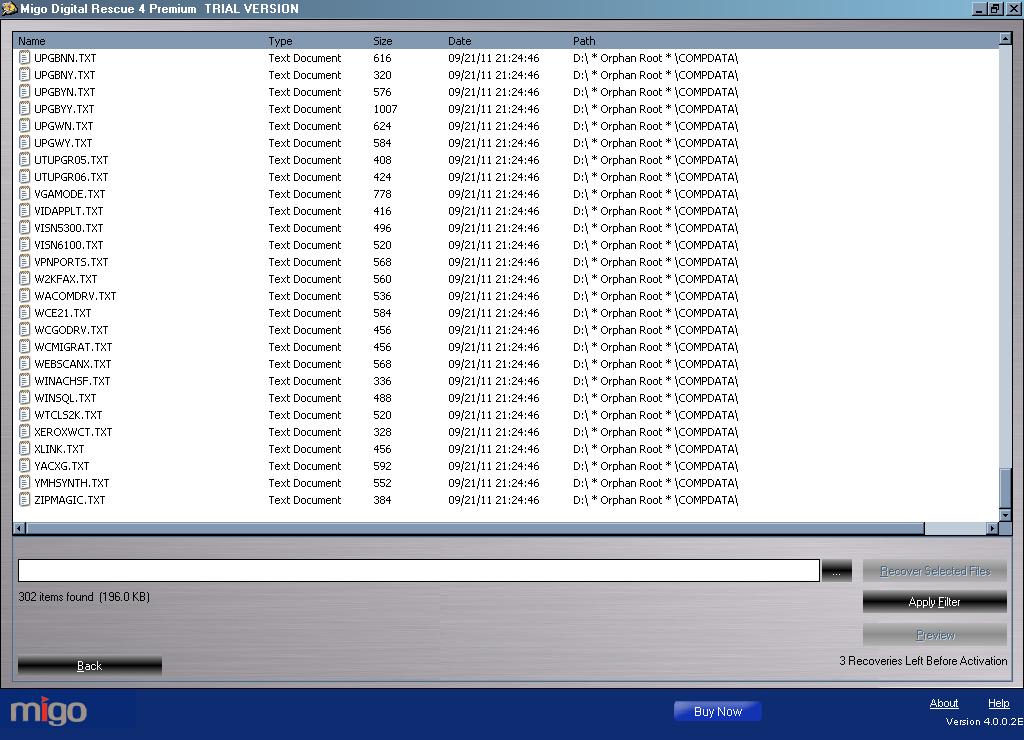 I went through the process again with my deleted files drive and was truly disappointed in this software. The only thing this product found was text files. It should have been able to detect more than it did, according to the Digital Rescue 4 Premium advertisements, so I was rather baffled. I really was unimpressed with this product and will not be suggesting it. Now, I only used the trial version, so you may have better luck with the real thing, but I wouldn't be counting on that fact.
Ease Of Use:
Migo Digital Rescue 4 Premium had an easy to use interface and I had no problems navigating my way through the software.
Summary:
I wouldn't actually suggest this product to anybody. Yes, it is very easy to use, but it also didn't do what a product like this one should do. It may have worked better on the real version, but I have a hard time believing that they wouldn't show you how it really works from the get go.
PROS:
Installs quickly and takes up under 10MB of disk space.
CONS:
The data recover was not impressive at all. Doesn't offer much for service, especially compared to similar products.
What to Do Now
I strongly suggest purchasing another product. Recover My Files and Remo Recover Pro are very good options to consider.