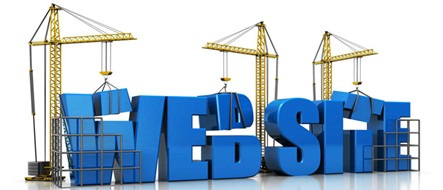 The Internet is a powerful communication medium. It gives people the power to share their ideas, passions or business with millions of people. And, it can do it all hours of the day. People have come to rely on websites as a way to get their point across or promote their business. However, building a website can be difficult for some individuals. Many lack the technical expertise to set up the website. Others lack the artistic ability to make it look professional. And, others have no clue when it comes to promoting the web site. However, enlisting the help of a web site building platform like https://www.cmomedialab.com/services/website-design-singapore can help reduce this barrier to entry.
Website Builders Help With The Technical Details
It used to be that people had two choices when building a website. One, they could hire someone that knew the complicated details of building a website. Or, two, they could learn these details themselves. This includes:
Registering a domain name
Finding hosting and deciding if it will be Linux or Windows
Coding the design of the page with an HTML editor
Coding any interactivity with languages like PHP, ASP, etc
Uploading the files to the host
That is a lot to learn for someone that wants to share an idea or run a business. Furthermore, hiring someone to do all this can get expensive.
The best website builders remove all of these technical details and let the person concentrate on content, and getting their ideas on the Internet as fast as possible. Most of today's website builders are simple and intuitive. They have predefined templates to choose from, and elements can be simply dragged and dropped into the website in seconds.
Website Builders Have Got You Covered on Mobile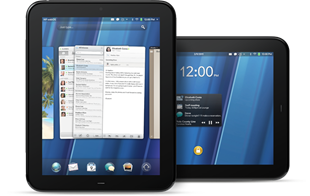 According to a CNN report, mobile devices recently accounted for 55% of the Internet usage in the United States. Mobile users can no longer be ignored. Furthermore, it cannot be looked at as bonus traffic either. Many people are doing their primary browsing through mobile devices. Therefore, it is important to be able to serve a website that is properly formatted for mobile devices.
Building a website tailored for mobile devices and regular monitors can be cumbersome. However, most website builders have this option already integrated into their feature set. This gives you the ability to take advantage of this tremendous traffic source without the need to spend more time formatting a website for the mobile users.
Not Artistic? Doesn't Matter
Another good thing about website builders is they handle elements of design for you. There are certain principles of layout and color that are important to effective website design. Some people just do not have an eye for that type of thing. Website builders take the guesswork out of that because their templates are designed with those considerations in mind. You do not have to worry about if the colors are right or if the layout is pleasing to visitors. All that has been decided for you. You just need to pick a theme and elements that convey your message and your personality.
WordPress – More Control, but still Simple
You may not want to go the route of the predefined website builder. You may want a little more control and flexibility. If so, then you may want to consider WordPress. You will have to register your name and find hosting. And, you may have to install WordPress which is very simple with scripts like Fantastico. But, you will have thousands of themes and interactive plugins at your fingertips. WordPress can be as simple as you want to make it. However, it can also be as complicated as you want to make it. Below is a good video on how to build an entire WordPress website in under an hour. It will give you all the major tasks you will need to accomplish in order to use this powerful platform.

Give it a Run for Free
Many of the best website builders offer their services for free. However, they will not have all the bells and whistles at the free level. Nevertheless, it is a good idea to try a few out at the free level to see if they can provide the look and feel you are going for with your site. Also, use that as an opportunity to see if you can use the tool to get the look you want. Once you have found them to be effective then sign up for the one you feel most comfortable with. In the end, you are going to want to pay for the service to get the full effect of the service. But, take advantage of the trial to check things out.