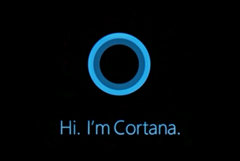 Have you ever wondered what it would be like to have your computer actually assist you? If you have Windows 10, it is possible with the new service called Cortana. This is a digital voice assistant that is much like Siri on the iPhone or Google Now. Cortana is a pretty cool app and this article will talk about how you can utilize it to its full potential.
If you are using Windows 10, it's likely you have come across Cortana at least once or twice. While you might fear that the effort involved in setting up the feature isn't worth the time you will save once Cortana is up and running, you would be mistaken. Configuring her is quite simple and she is more helpful than you might realize.
Setup
For starters, you will want to have your microphone turned on if you plan on using voice commands, and all the privacy and locations settings enabled. Cortana will not work if these have not been activated. From there, she will give you a brief overview of her capabilities and ask you a few questions to get to know you better.
Once that is completed, you are going to want to spend a few minutes testing her out and seeing what she can do for you. This awkward, getting-to-know-you stage might seem like a waste of time but, once you have a good feel for Cortana, you'll be more inclined to use her in the future.
Maximize Cortana
Now that Cortana is ready to assist you, it's important to utilize her as a personal assistant. Here are a few areas she can really come in handy:
Find that document
Ever saved a document somewhere to later forget where it was stored? Simply ask Cortana to look for it by saying, "Hey Cortana, find (file name)," and she will bring it up for you. Let's say you are looking for Word documents located in multiple folders on your computer; all you have to say is, "Hey Cortana, find my Word documents," to have her pull up all your Word files.
Easily start tasks
Football season is nearly upon us and that means fantasy football season is here. Utilizing Cortana could give you the extra edge needed to win your league this year. If you want to check on Tony Romo's status, say, "search for Tony Romo injury," and the search results will pop up for you. Want to make a sneaky trade offer to John before your rivals? Say "email John Fantasy Football," and a window with his e-mail address will pop-up. Of course, these features are universal and you don't have to like or even know what fantasy football is to use them.
Answer your questions
One of the coolest features about Cortana is the fact that when you ask her a question she will not only show you the answer, but speak it as well. Want to know what the weather is like in Denver? Just say, "Hey Cortana, what's the weather in Denver," and she'll give you the lowdown on it. Need to know when your next meeting is taking place? Ask Cortana and she'll reply with the answer. This is especially nice when you're in your office but away from the computer.