The FunCustomCreations is another toolbar that can cause problems on your PC and it should be removed as soon as you are aware of it being on the computer. It is another toolbar by Interactive Network, Inc that will promise some useful feature, but will cause more harm than good. It will change the default home page you had set and will even change your default search engine. This will be one of the first tip off you should be mindful of. This will alert you to the fact that some browser toolbar has been installed in the first place.
The toolbar will work in all the major browsers like Google Chrome, Microsoft Internet Explorer and Mozilla firefox. It will typically change your default home page and search engine to Ask.com. You may have willingly installed the toolbar because some useful feature was promised. However, you may have also been tricked into installing FunCustomCreations because it was bundled with some other software. That is why you should always be wary of downloading software from third-party download sites. Furthermore, if you do download, be sure to do the custom installation. This will give you the opportunity to select what options or extra software you want to install. Obviously, you will want to deselect any other software they try to push on you.
A good virus scanner or system protection tool will be able to prevent some of these installs. We recommend SpyHunter below to help protect you from these types of installs.
The toolbar can be removed manually, but it requires a few steps that we provide below. However, you can use SpyHunter to help remove it in a more automated fashion. You can use the orange button below to download SpyHunter for free.

Uninstall FunCustomCreations Toolbar from Windows.
Open up control panel by clicking on the start button in the lower left corner of your computer, and then going to Control Panel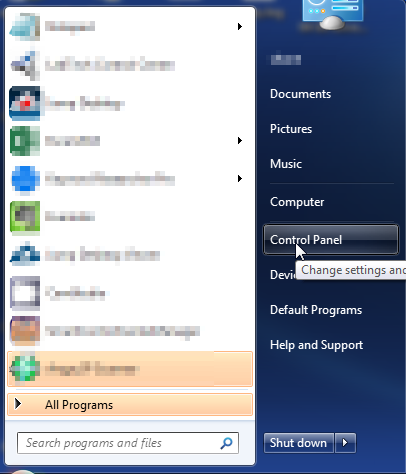 Once, you are in Control Panel, go to the link labeled "Uninstall a Program". If your computer does not look like the view below, you may have to sort by categories at the top right.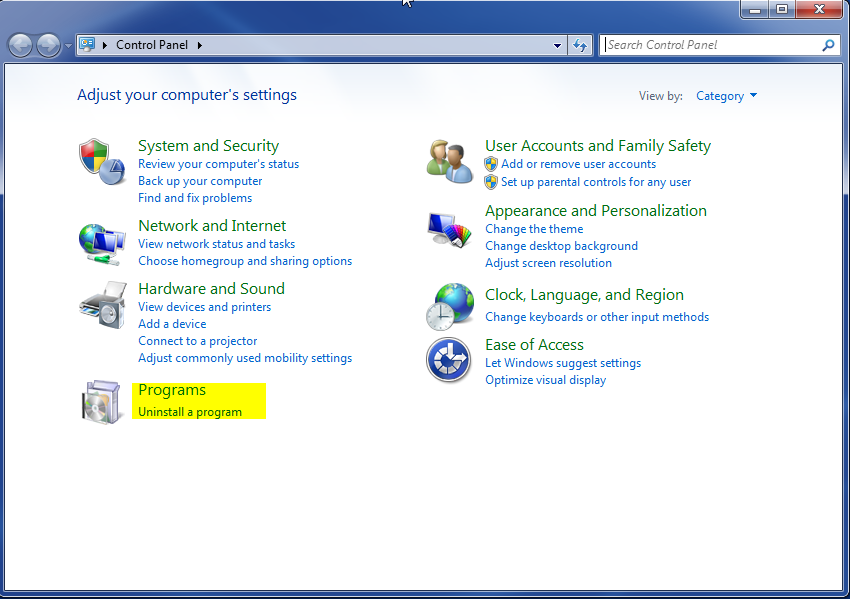 Once in the uninstall programs section, look for the offending program. You can scroll by date installed to find programs that were installed recently. This may be a clue as to what the offending program is. Once you have found the program, highlight it and select "Uninstall" to remove
Once you have done this, you will need to go into your browser and set it to its default settings to remove the other changes it made. You will also want to scan your computer to make sure no new issues were introduced by the vulnerability. A good tool to use for this is MalwareBytes. If you already have a virus scanner, you should run this as well.