InstantRadioPlay Toolbar is another problematic toolbar that promises to offer useful features. It will allow you to listen to the radio online through the toolbar. You may think that is a useful feature, but if you have this toolbar, you should make every effort to remove the InstantRadioPlay toolbar as soon as possible. We recommend taking a look at this crunch reviews where you can choose the best radio for you.
The toolbar has been known to redirect you to websites that you did not intend to go to. This is another toolbar that is put out by Mindspart Interactive Network, Inc. They are notorious for releasing toolbars that promise great features, but end up causing problems for your PC. The toolbar is typically installed when bundled with other software. If you pay close attention you will be given the opportunity to skip the installation of the toolbar. But, the fact is, most people skip through these steps and end up with software on their computer they don't intend on having.
The best line of defense is to have some sort of antivirus or spyware prevention software on your computer. Also, it is a good idea to avoid installing software from download websites because it is common practice to bundle these types of toolbars with other software now. If you do insist on downloading free software, use the custom installation programs and pay careful attention when going through the install routine. Usually you will be given the opportunity to skip installing other software if you pay attention.
We have included instructions on below on how to manually remove InstantRadioPlay. But, if you want an easy,automated way to do so then we recommend SpyHunter. You can download a free copy by clicking on the button below. Otherwise, skip to the directions below for the manual removal instructions.

Uninstall InstantRadioPlay Toolbar from Windows.
Open up control panel by clicking on the start button in the lower left corner of your computer, and then going to Control Panel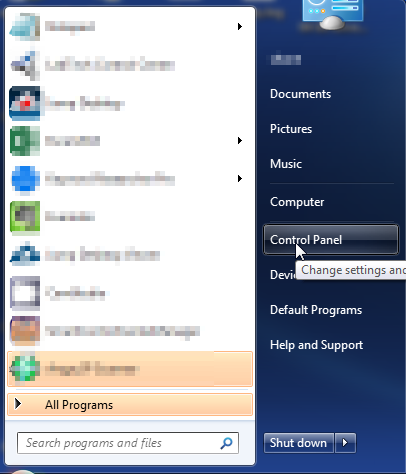 Once, you are in Control Panel, go to the link labeled "Uninstall a Program". If your computer does not look like the view below, you may have to sort by categories at the top right.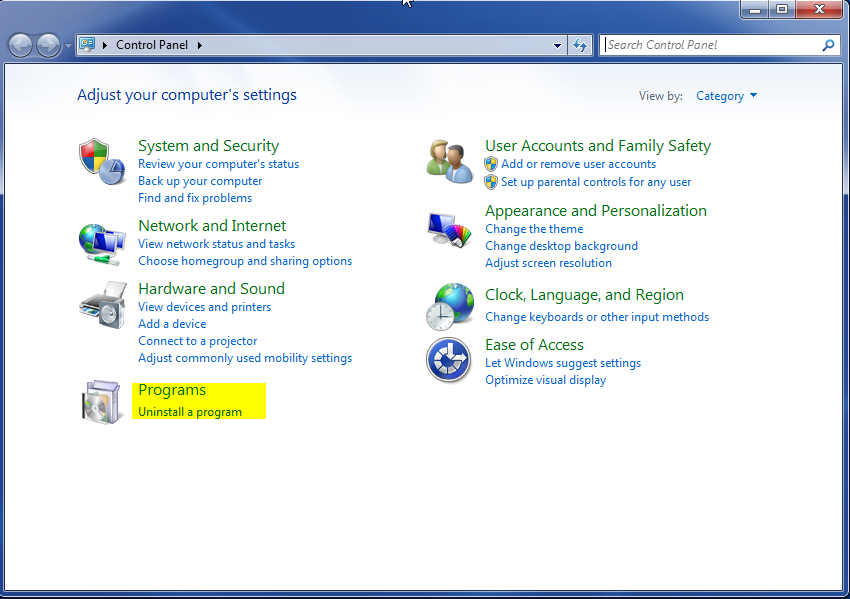 Once in the uninstall programs section, look for the offending program. You can scroll by date installed to find programs that were installed recently. This may be a clue as to what the offending program is. Once you have found the program, highlight it and select "Uninstall" to remove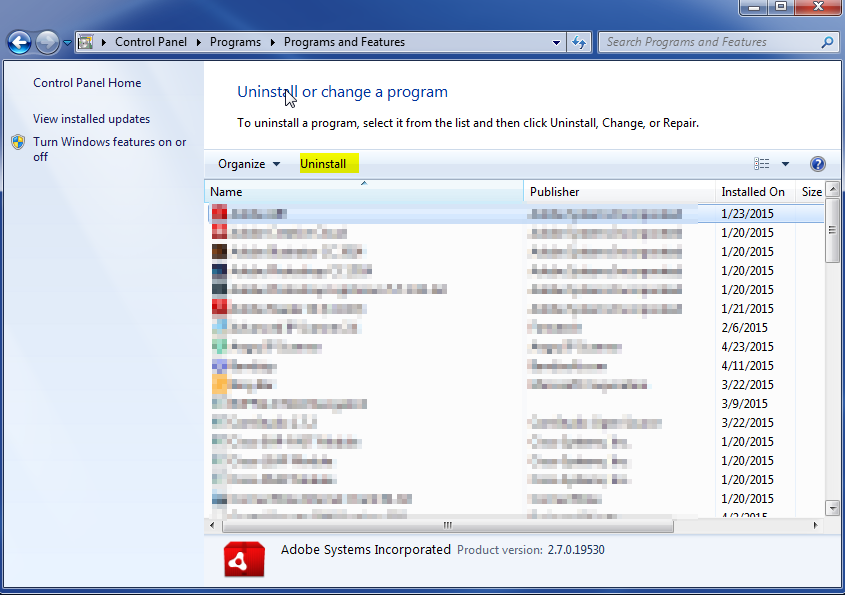 Once you have done this, you will need to go into your browser and set it to its default settings to remove the other changes it made. You will also want to scan your computer to make sure no new issues were introduced by the vulnerability. A good tool to use for this is MalwareBytes. If you already have a virus scanner, you should run this as well.