PackageTracer Toolbar is another toolbar running amok on the Internet that serves no benefit other than to cause you grief. The toolbar is put out by MindSpark which is responsible for some other crapware like FunCustomCreations and EasyDocMerge.
Not suprisingly, the toolbar is advertised as being very useful to trick you into downloading and installing it. Its benefit is touted as a toolbar that will allow you to trace packages from various shipping companies. But, the truth is the benefits of this toolbar are worthless when compared to all the problems it will cause you in the long run. If you know that you are infected with PackageTracer it is recommended that you remove it as soon as possible.
The PackageTracer Toolbar will make changes to your browser settings once it is installed. It will change the default homepage and search engine automatically. Therefore, if you notice these have been changed there is a good bet you are infected with this tool or something similar.
The best defense against this Toolbar and other similar ones is to run a virus scanner on your system. A realtime scanner will alert you of any issues before they are installed and block them from being installed. Furthermore, you should be careful whenever installing anything from a third party download site. Many times, these toolbars are packaged with other programs you are downloading.
When you do install things from a download site, be sure to choose to do a manual installation rather than an automatic one. This will allow you to pick and choose what you want installed in the process. This will give you the ability to deselect any toolbars that you do not want installed.
Removing the toolbar from your system is not too difficult and can be done manually. However, we recommend using a software called SpyHunter to help you remove it the most effective way. This software will help you remove PackageTracer automatically. The software is free to download and run on your system. You can download it by clicking on the button below.

Uninstall PacketTracer Toolbar from Windows.
Open up control panel by clicking on the start button in the lower left corner of your computer, and then going to Control Panel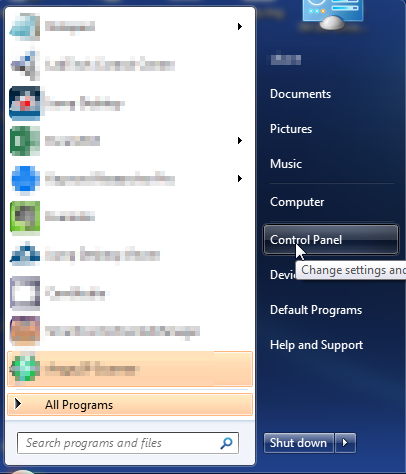 Once, you are in Control Panel, go to the link labeled "Uninstall a Program". If your computer does not look like the view below, you may have to sort by categories at the top right.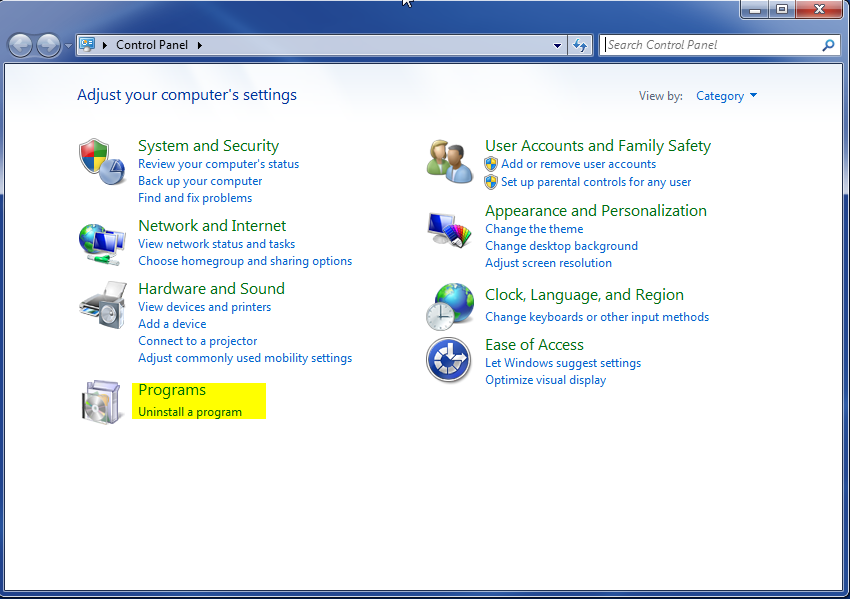 Once in the uninstall programs section, look for the offending program. You can scroll by date installed to find programs that were installed recently. This may be a clue as to what the offending program is. Once you have found the program, highlight it and select "Uninstall" to remove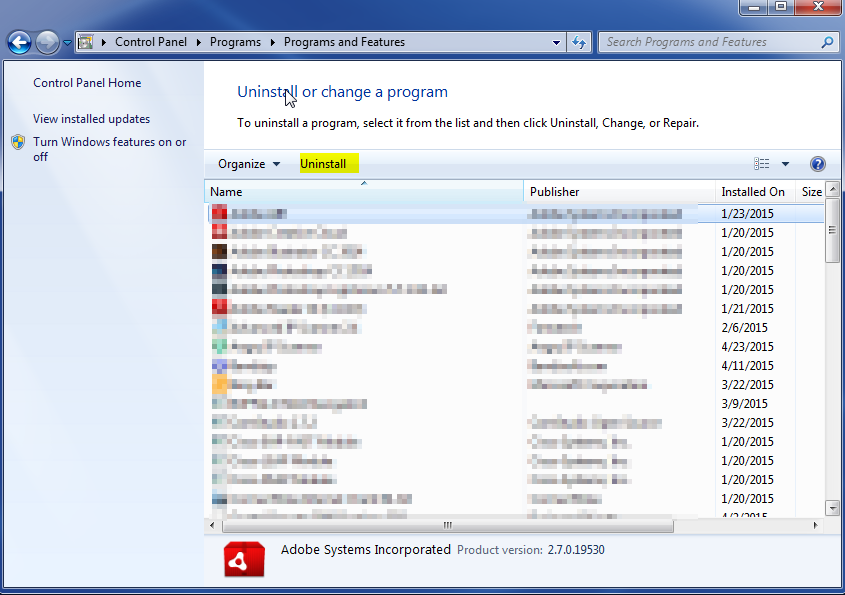 Once you have done this, you will need to go into your browser and set it to its default settings to remove the other changes it made. You will also want to scan your computer to make sure no new issues were introduced by the vulnerability. A good tool to use for this is MalwareBytes. If you already have a virus scanner, you should run this as well.