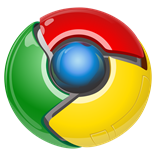 The browser is our window to the Internet. And, since so much of our lives are spent on the Internet, it is important to have a good, reliable browser. Chrome is one of the most popular browsers available because it is fast and reliable. But, there are times where it does not always act accordingly. Sometimes, you will notice a tab becoming stuck or frozen. So, what do you do to fix it? Read on to find out.
An Unresponsive Tab – Explained
As you know, Chrome is based off of tabs. Instead of opening a new website in another window you can simply open a site in another tab. This cuts down on the number of windows you need to have open at any one time, thereby ensuring Chrome uses power more effectively. However, at times certain tabs and sites you are trying to load can become unresponsive.
What we mean by this is that either when you click on the tab it won't open, or the page the tab is loading won't scroll or an extension has crashed. When this happens you will normally see sluggish performance as your computer shunts more resources into trying to get the tab running or figuring out what the issue is.
Dealing with the Unresponsive Tab
When this happens, our most common first reaction is that all of Chrome is acting up, and then to open Task Manager to shut the whole program down. With Windows, for example, when you open Task Manager it may indicate that Chrome is not responding.
Most of the times, this is not actually the case, and terminating the program this way will cause all open tabs to close. If you have not saved your work or enabled the tab-saving feature on Chrome (where tabs will re-open the next time you open Chrome), you will have to spend time tracking down these tabs to open again.
Instead, when a tab starts to act up, try:
Clicking on the three vertical grey bars at the top-right of the Chrome window you have open.
Hovering over More Tools or Tools which should be located at the bottom of the drop-down menu.
Selecting Task Manager.
Clicking on the tab that is not working.
Selecting End Process.
When you do this you should be presented with a blue error page. Once you get to this page you can either reload the previous page or service (the Web address should still be in the URL bar), or go to another page.
Task Manager to Save the Day
Task Manager is also useful because it gives you an overview of the general usage stats of each tab. For example you will see:
Task – The name of the tab or process that is currently running in Chrome.
Memory – How much memory the tab is currently taking up. Higher amounts of memory use will result in a generally slower performance.
CPU – The amount of your computer's processing power each tab is using. This is shown as a percentage, and the higher the percentage means the more power being used.
Network – How much data the tab is currently transmitting. The higher the number, the more data being used.
Process ID – A unique ID given to each process and tab you have open. This helps Google engineers and network specialists quickly find and identify issues.
It is important to note here that you should not go ending the process of every tab and process as this could cause Chrome to become unstable and crash. As a general rule of thumb: If you aren't sure of the function of the task you are looking at, it is best to leave it alone.