When specifically investigating startup problems, you can use the System Configuration Utility's (see the Clean Boot tutorial) Startup tab to investigate.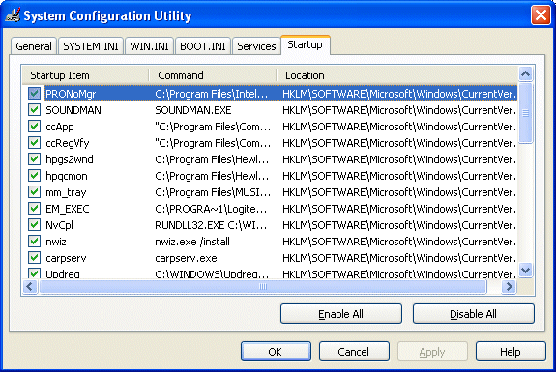 However, it's worth noting that there are other, less drastic ways of controlling startup applications.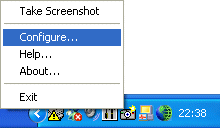 One is via the System Tray, located next to the Clock in the bottom right-hand corner of your display.
Here you'll likely see an array of icons, each one representing a different application that's configured to start when you switch your PC on and Windows XP loads.
Identify the the applications you'd prefer not to launch automatically on system startup and check to see if they allow you to configure them to either Run On System Startup or not.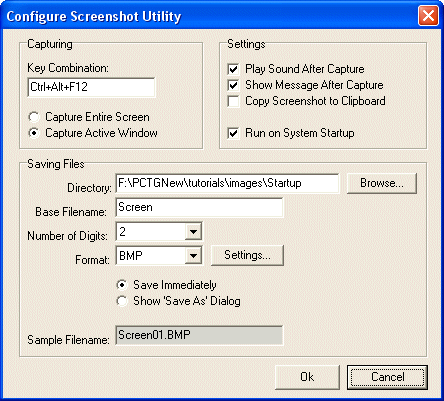 Another is via the Taskbar and Start Menu, which you reach via Start and Settings.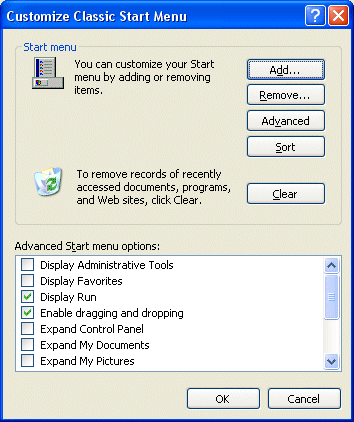 Click Start Menu and then Advanced.
You can control what applications appear on the Startup menu simply by copy/pasting or deleting the application shortcuts to/from the associated folder.
Applications launched at startup that aren't visible through either of the methods outlined above can be controlled using the System Configuration Utility.
Relevant Microsoft Knowledge Base And Other Articles