After Setup finishes creating the Startup Disk, the Start Copying Files dialog box appears.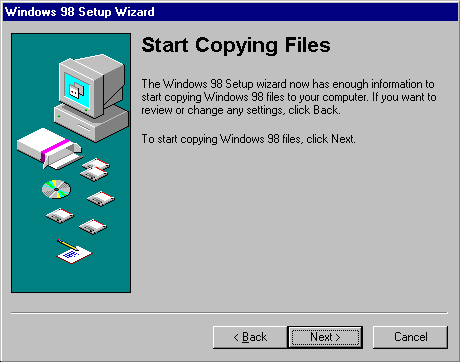 After Setup has collected the information it needs from your computer, it begins copying the Windows 98 files to your computer.
Click Next to start copying files. Windows 98 Setup does not require your input again in this phase.
Caution: Do not interrupt file copying. If Setup is interrupted during the file-copying phase, Windows 98 may not run when you restart your computer because Windows 98 will not have all of the necessary files to start. If you interrupt Setup during this phase, you must run Setup again.