To edit an existing account, click Start > Control Panel and double-click User Accounts.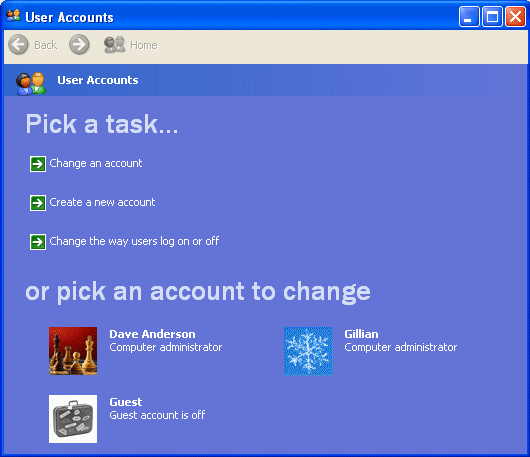 Select the account you want to edit …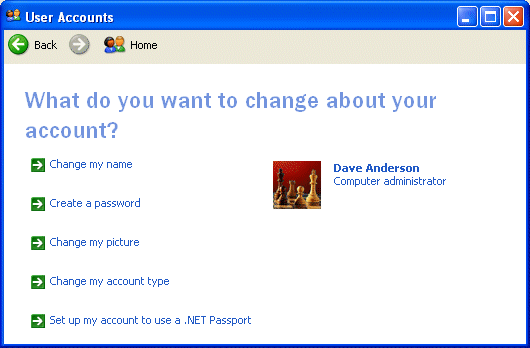 … and the aspect of the account you want to change (in this case we're going to create a password for the account).
Click Create a password and then enter and confirm the chosen password. Type a word or phrase to be used as a password hint …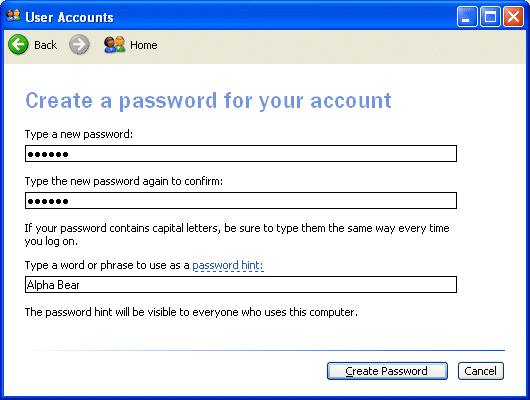 … and click Create Password.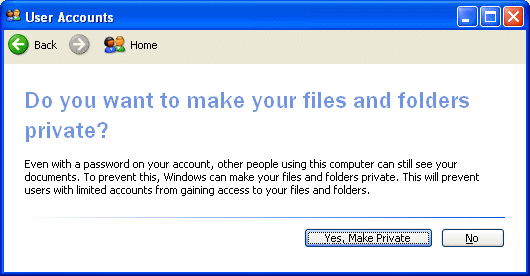 Click Yes, Make Private if you want to prevent other users from being able to view your folders and files.
Relevant Microsoft Knowledge Base Articles