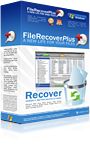 File Recover Plus
ESupport is selling File Recover Plus, for reasons I just can't even imagine. I didn't even want to post a review on this product, but I thought I had better let people know what they were getting if they did happen to purchase File Recovery Plus. My experience with this product is limited, but only because I installed and tried to use it on five different computers and still couldn't manage to get it to work properly. I don't know why it wasn't working, but I do know that I would NOT recommend this product to anyone.
» Purchase File Recover Plus Here (Not Recommended)

Program: File Recover Plus
Company: eSupport
Supported OS: Windows OSR2/B, 98, ME, NT 4, 2000, XP, 2003, Vista, 7
Price: 29.95
Rating: 2 out of 10
What It Does:
I really should word this section "What It Supposedly Does," because I couldn't get File Recover Plus to do as it should, which is to recover deleted/lost files due to deletion, repartitioning or reformatting. Since I couldn't get this program to work, I don't know if it actually does anything other than give one a headache.
Installation:
The installation was very quick and it took up under 2MB of disc space.
Details:
I was astonished that File Recover Plus actually tried to get me to install a third party tool called the Ask Toolbar during the installation. I declined, as I am not a fan of being asked to add more products from other companies when I haven't even decided if I like the first company to begin with.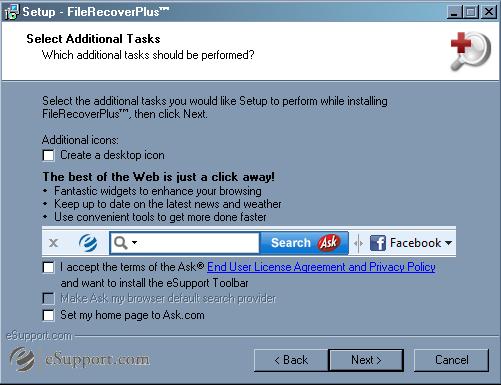 I had a 4GB IDE drive that's partition had been removed and reformatted, so I put File Recover Plus to the test to see what it would do.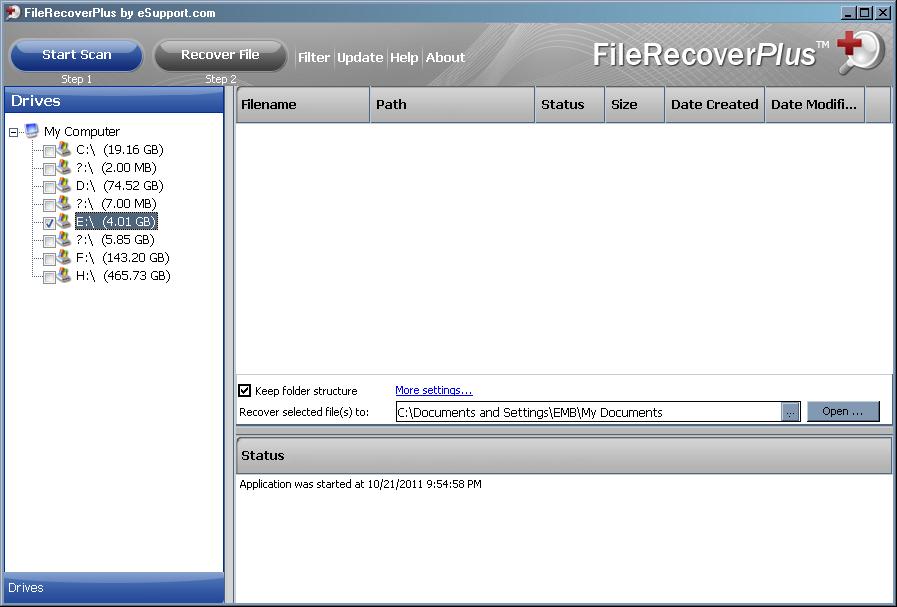 I checked out the filter options interface before I did the first scan, so I could specify what file names and timestamps I wanted to be found.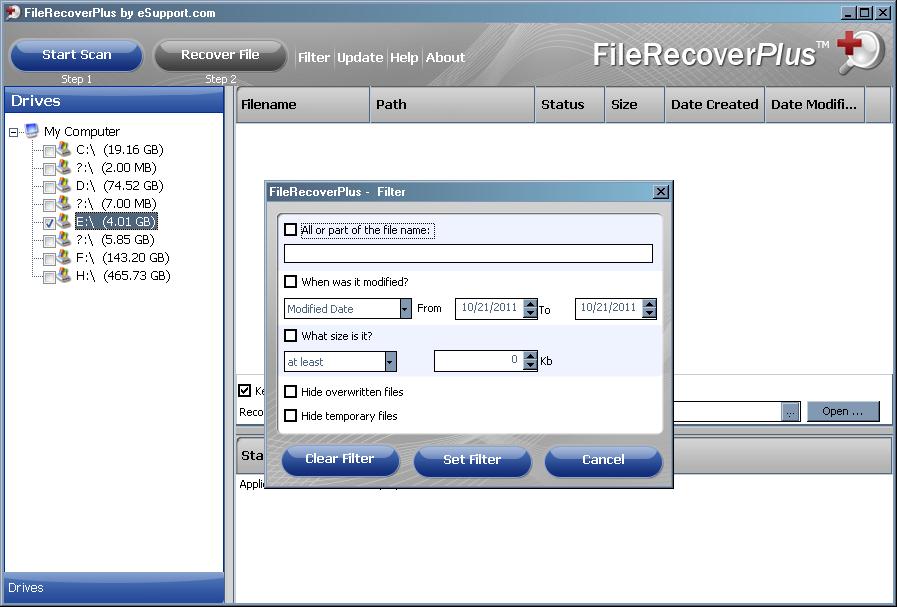 Looking below, you will see it didn't deliver as it should have, so I tried another test. I then scanned another drive that hadn't been reformatted, but was missing most of its data.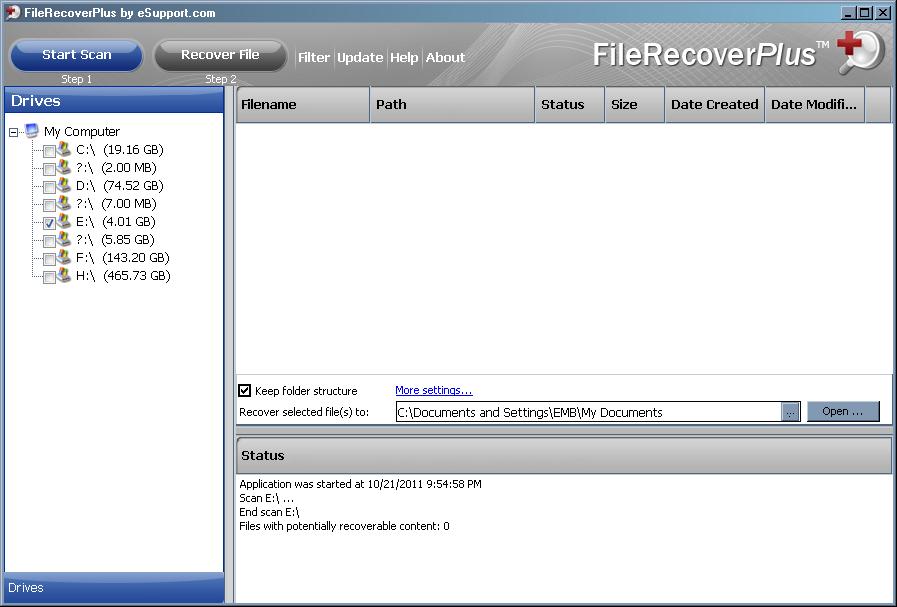 I was waiting for files to start listing while the scan was performing, but looking below, you will see that this was not the case.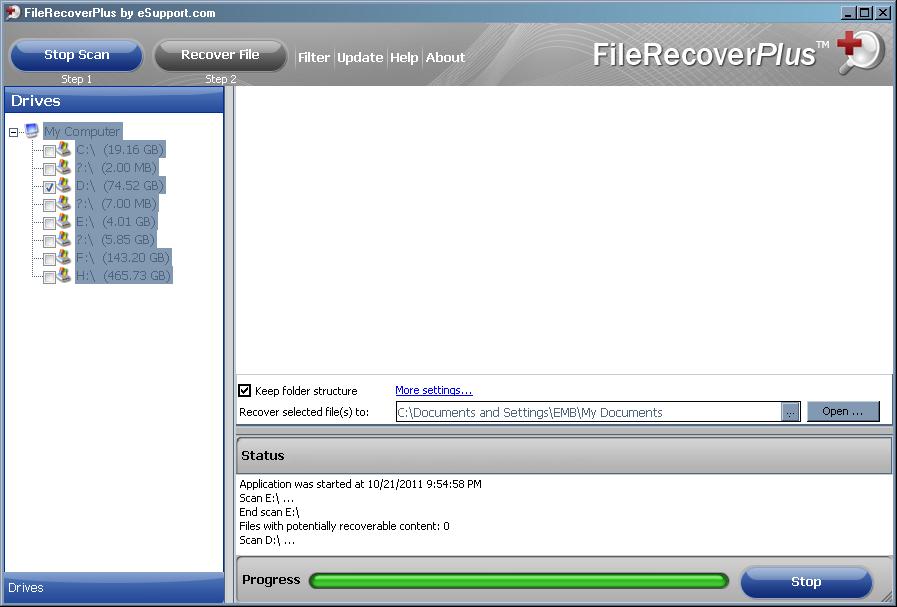 I was surprised to find that the program had actually crashed after ten minutes of starting my second scan.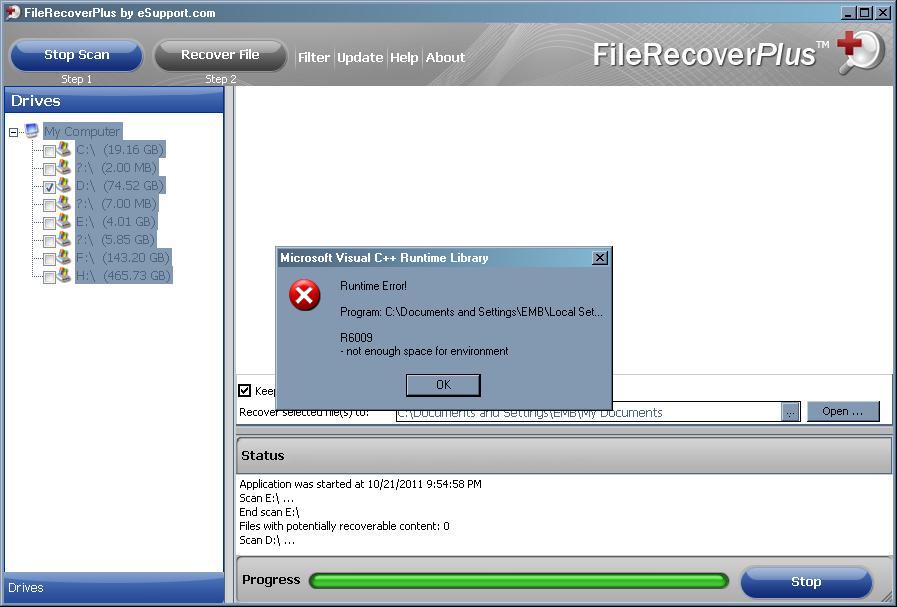 Before I was even able to click on the above box, I was informed by Google Chrome that I had "encountered a serious error". I also immediately found the box below on my computer. I was really hoping I didn't have a major blow out coming with all this, but I didn't. I repeated the scan on the same driver, thinking that maybe I had another application going that could have messed with the memory, but I got the exact same results the second time as well.

Then I tried to scan the primary drive, as it is primarily uncluttered compared to the other drives I had tried to test.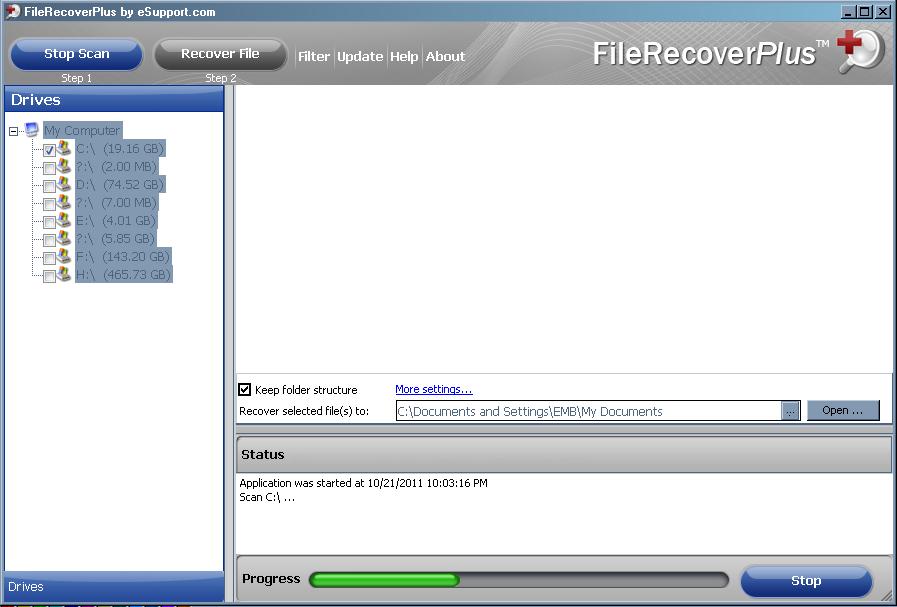 After 15 minutes, I had a blank white screen sitting in front of me.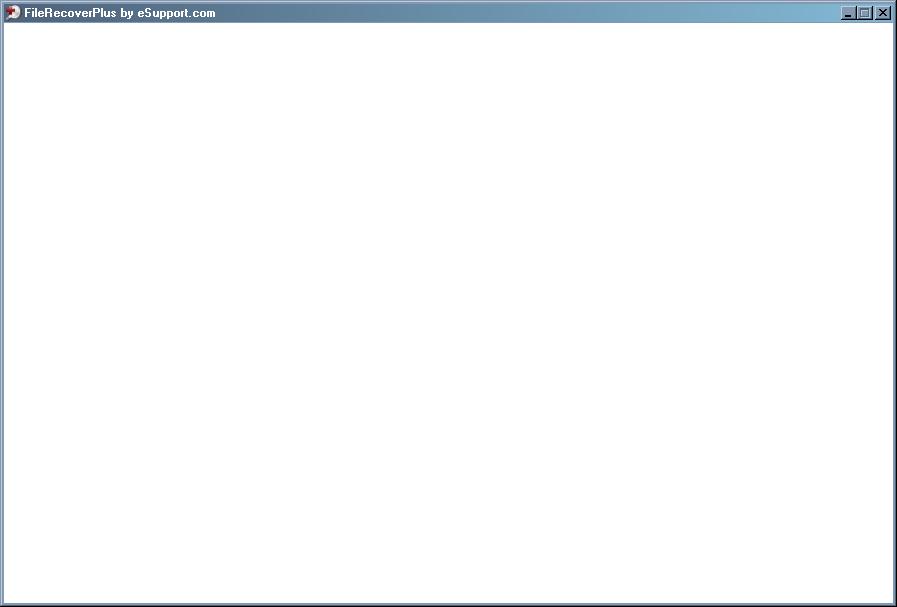 After 10 minutes I got the screen below. It looked fine at first, until I actually started to scroll down and saw an error that I have not seen in ages. I then tested this product on several other systems and had results show up either similarly to this one, or worse. I also noticed that there were a lot more files showing up than I had ever put on this specific drive.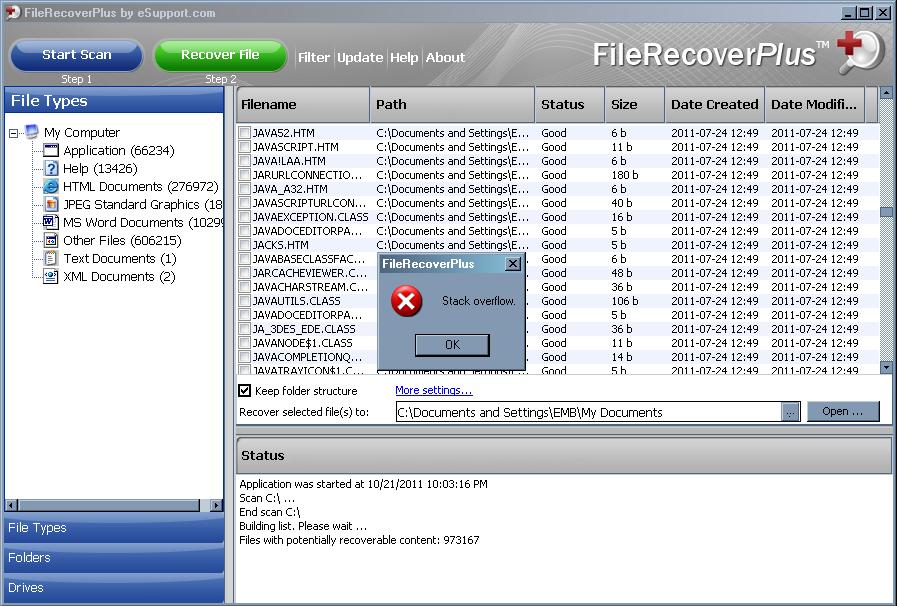 Ease Of Use:
The interface looks very simplistic and I would normally put that as a plus. However, with all the problems this application gave me, like erasing a partition, I don't want to say that it is easy to use, because I truly feel that that is a major over statement. This product is meant to save and restore, not frustrate and destroy.
Summary:
The only good points I found in File Recover Plus were these: it installed quickly and took up very little hard drive space. Otherwise, I have nothing good to say about this application. I wouldn't suggest this product to anyone and I strongly recommend that you stay away from it.
PROS:
Fast installation, easy interface and takes up very little space.
CONS:
I had no success with this product and I even tried to test it out on five different systems. It deleted a partition on one of my computers and gave constant error messages.
What to Do Now
Look at another product. Recover My Files or Remo Recover will suit anyone much better than this.