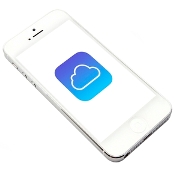 It's only few months that iCloud had been popular all over the world courtesy of some Hollywood celebrities. However, what happened is really not in a good fate. It's scandals over scandals and many were shocked not because they have seen what they think they can't but because the world renown Apple has once again showed its vulnerability in the form of iCloud.
iCloud was launched by Apple Inc. on October 12, 2011. With its user-friendly interface and usability, millions of iPhone users were really glad they now have easy access to their photos, documents, music files and able to share these to other mobile device users through Apple's web servers. The iCloud's capability to store personal data wirelessly eliminated the need to manually back up files.
On the contrary, this likable features backfired as some selected people were targeted and instantly gave us an eye view that there are a lot of evil geniuses out there that are smarter than iPhone apps developers and they can make your life miserable if they really want to through cloud's hacking.
These people have the minds and tools to steal your personal data, account credentials and even your identity. So if you are one of the millions of people who have the fond of relying to cloud-based data storage system, better be smarter than these criminals and protect yourself. How? By doing the most basic things without the need to rely on some other web-based protection system and further complicate your safety.
Basic Tips
First, you have to understand how Cloud storage works. Today, relying on the use of strong passwords is not enough because hackers do use bruteforce software to find your password by trying hundreds or even thousands of words with number combinations on email accounts through computing mode and in minutes the software gets your password. Once a hacker found your email password he will try it to all your accounts. Rule of thumb here, don't use general passwords in all your accounts and change your password often.
Based on Apple's statements, usernames, security questions and passwords are the hackers' favorite targets. The best thing you can do is having a password that is a mixed of letters, punctuations and numbers and not ordinary words found on dictionaries with two numbers on it. This may be hard to remember but memorizing it with patience and you'll get your password right eventually. Change your usernames often and don't share your passwords either. When it comes to passwords, don't ever trust anyone even your friends or relatives.
Use encryption in your data so even your phone may get stolen or lost, you can still have a peace of mind. Finally, the best advice is not to keep personal data or highly sensitive information on your phone because as we have said, a lot of smart-ass people are out there and you won't believe they have amazing skills to pry out whatever you keep in your device. So if ever you have data that needs to be kept securely, don't put them in your device and carry it around. Avoid sharing data also with other devices if you are not sure the other devices are secured to prevent yourself from being exposed.