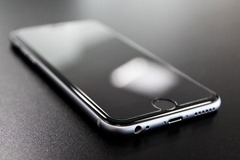 Apple has finally released the much anticipated iPhone 6s and 6s Plus. The tech giant has made several additions and changes to its flagship model, including the new iOS 9, extended battery life, and a more powerful camera, in order to deliver a more convenient and personalized user experience. Here's what you need to know about the all-new iPhone 6s and 6s Plus.
3D Touch
3D Touch is perhaps the biggest key improvement in the iPhone 6s and 6s Plus. This is a hardware-enabled feature that can't be implemented in the older versions of the iPhone. This nifty feature lets you have a peek at your phone's content – without actually opening it, or leaving what you're doing – with just a slightly harder press on the screen. For instance, you can preview emails and text messages, take a brief look at websites, and view calendar entries and image galleries, by simply applying more pressure to the relevant application button. Press harder still and you can view the item in full-screen mode.
Design
The new iPhone 6s and 6s Plus are made with 7000 Series aluminium, the very same grade of aluminium used in the aerospace industry, making it the strongest alloy Apple has ever used in its iPhone series. These latest releases are slightly heavier and thicker than the iPhone 6 and 6 Plus, but it's difficult to visually distinguish between the new models and the originals. The 6s series, however, comes in a new rose gold color, adding to the gold, silver, and space gray that are already available.
Display
The iPhone 6s retains a 4.7-inch, 1,334×750 pixel screen, and the 6s Plus a 5.5-inch, 1,920 x 1,080 pixel display, both with excellent viewing angles, brightness, and real-life colors. Although the resolution remains the same as that of their predecessors, the 6s series boasts new cover glass on the screen, which Apple claims to be the strongest cover glass found on any smartphone.
Performance
The iPhone 6s and 6s Plus are powered by Apple's latest iOS 9, which comes with a number of new additions, including upgraded versions of Notes, Maps, Siri, Apple Pay and countless other apps. The phones are built with Apple's powerful dual-core A9 processor, and come with 2GB of RAM. Devoted iPhone fans will love the results – faster app and webpage load times, smoother app switching, and no lags or hangs.
Camera
The iPhone camera has gotten a resolution upgrade for the first time in four years. The 6s series come with a 12-megapixel camera, which can record 4K videos and take incredibly vivid and lively photos. You can also take beautiful selfies, and make and receive high-definition video calls, with the front camera's 5-megapixel resolution.
Battery Life
Apple has redesigned the batteries used by the iPhone 6s and 6s Plus, making them smaller and lighter but with longer life. You can expect up to 10 hours of Internet usage on 3G, 11 hours of HD video playback, and up to 50 hours of audio playback on the iPhone 6s on a single charge, with the 6s Plus being slightly more durable.