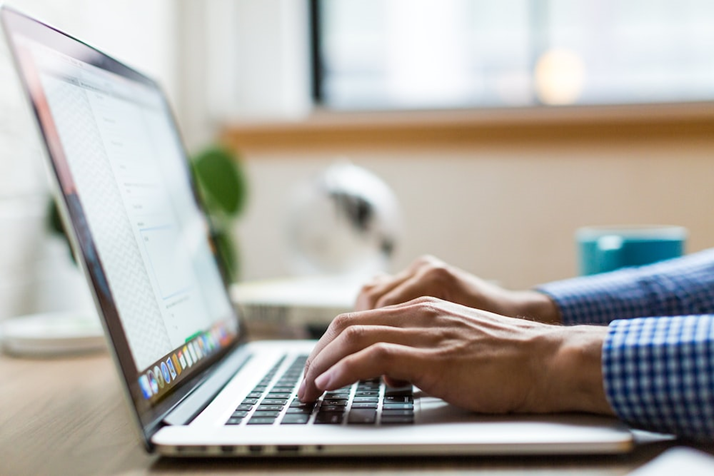 If you need a new laptop as a writer, you may find yourself bewildered by all the choices. For one thing, there are so many brands to choose from. Narrowing down the options by OS can help a bit, but not that much unless you're choosing an Apple product (the only brand of laptop to run macOS). If you're working with a specific budget you'll also have plenty of options, but it's still important to do the research to ensure you're getting the most bang for your buck. In other words, looking for a new laptop is complicated if you're doing it all on your own.
Fortunately, you can speed up the process by looking for the best laptop for writers. You'll be able to find the best budget laptop, the best premium laptop, and everything in between. Regardless of the brand, model, or price tag, the picks below have all or most of the essential features that writers require of their laptops. These include a comfortable keyboard, responsive trackpad, bright screen, decent battery power, and good portability.
Best budget laptop: Acer Chromebook 314
If you need a device that's cheap but gets the job done, you should consider this Chromebook. It costs way less than non-Chromebook laptops, while still offering most of the features you'd expect from them. As long as you're fine with using an online word processor and saving your work to the cloud, this laptop could be a good fit. Earlier Chromebooks required users to be online in order to function, but it's now possible to work on your Chromebook without an internet connection.
The 14-inch screen may sound like it's too small, but it can actually accommodate any writing task without any issues. The keyboard is laid out well, and the display comes with a matte anti-glare finish.
Best budget MacBook: MacBook Air M1 (2020)
MacBooks are hardly known as budget laptops, but older models are more cheaply priced. The battery life is great, and the laptop itself has the same light but sturdy construction that MacBook Airs are known for. The M1 may not be as powerful as the more recently released M2, but it's still capable of running both writing software and creative software. The 13.3-inch screen means that this laptop is quite compact, but still big enough to handle your writing tasks without causing eye strain. The trackpad is extraordinarily responsive, and the keyboard is comfortable enough to type on for hours.
Best writing/design laptop: Huawei MateBook X Pro
The unique thing about this laptop is that it comes in a 3:2 aspect ratio, rather than the conventional 16:9 aspect ratio. This makes it better for writers; when they're viewing vertically-oriented documents, there's more room on the screen for the text. The same goes for graphic designers, who also benefit from a 3:2 aspect ratio. This laptop also comes with a well-designed touchscreen and keyboard, and a powerful OS that's more than adequate for a writer. The main disadvantage is that US consumers won't be able to access Huawei's broader ecosystem, since many of the brand's services and devices aren't available in certain countries.
Most powerful Windows laptop: MSI Creator Z17
Most writers don't need laptops with a ton of horsepower, but then, some writers do a lot more than just that. If they need a laptop that can handle heavy tasks for hours at a time, the MSI Creator Z17 has a lot of appealing characteristics. It has a great screen (which is also a touchscreen), a writer-friendly keyboard, and 32 GB of RAM. However, the battery life is a bit of a letdown, which is understandable for a hefty computer like this. Speaking of heft, this laptop isn't exactly built with portability in mind; it's better for someone who only rarely takes their device on the go.
Best premium Windows laptop: Microsoft Surface Laptop Studio
If you have plenty of wiggle room in your laptop budget, you could get a premium laptop like the Microsoft Surface Laptop Studio. This 2-in-1 laptop/tablet combo has a gorgeous screen, and can be paired with a stylus if you want to use it for handwritten notes. The keyboard works smoothly, and even though it isn't as light as some other laptops, it still offers an impressive battery life.
Best mid-range laptop: Acer Aspire 5
The Acer Aspire 5 isn't a budget laptop, but it's still more accessible than a premium option. The 14-inch screen is compact but more than adequate, and the overall power of the device is solid. You may notice that the keys don't have much travel, but the keyboard itself is still pretty well-designed, as is the trackpad. The main drawback is that this computer just isn't that exciting, with middle-of-the-road performance and a plastic body. However, these aren't really drawbacks unless you specifically needed something more powerful or glamorous.
Best 2-in-1 Chromebook: Lenovo IdeaPad Duet Chromebook
If you need something cheap that can work for both typing and note-taking, you should consider the Lenovo IdeaPad Duet Chromebook. The keyboard is detachable, which makes the device even more portable. Since it's a Chromebook, it's also very budget-friendly. However, you definitely get what you pay for. The keyboard isn't as comfortable compared to other laptops mentioned here, and it's also pretty small. Even so, the portability and great battery life make it stand out as a strong option for writers.
Best overall laptop: MacBook Air M2 (2022)
Writers who want the best of the best will probably have heard about the MacBook Air M2. It has a beautifully responsive trackpad, a tactile keyboard, phenomenal battery power, and superior portability. Users also love the new-and-improved webcam, which can be a plus for remote writers who regularly meet with clients via video calls. The 13.6-inch screen is big enough for any writing task, and the laptop comes with a robust 16 GB of RAM.
The takeaway
No matter what you require from your next laptop as a writer, you're sure to find the perfect device for your needs.