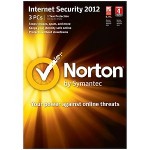 [starreviewmulti id=7 tpl=20]
PROS: Norton Internet Security is one of the most trusted brand out there for protecting computers. Real time updates. Protects against all forms of attacks.
CONS: As with every Internet Security Suite it can bog down your computer.
OVERVIEW: Overall this product got a 9/10 rating from pctechguide.com
Norton Internet Security Review
Norton has been a long time player in the security market. Unfortunately, over the years it has
been usurped by fierce competition from Kapersky and new players as they enter the burgeoning
security industry. Although AV Bulletin gave them a rating of 7.9, lower than Kapersky's rating,
this newest release of its Internet Security may be a strong contender to muscle it's way pack to
the top of the pack.